Social media and the campaigns that drive brand success, are nothing without the people who make things happen!
Each week we profile one innovative industry executive and get them to answer 12 questions. Then, we share their insight with you!
So with that I would like you all to meet Ross McCulloch!
Hello Ross!
Ross is the founder of Be Good Be Social digital media training and events, as well as Director of Third Sector Lab – an agency working exclusively with charity clients. He has worked with a wide range of non-profit clients on social media strategy, including, but not limited to… Relationships Scotland, SCVO, Oxfam Scotland, Enable Scotland, and Breakthrough Breast Cancer. Ross also sits on Foundation Scotland's Impact and Innovation Committee and is Chair of Comic Relief's Community Cash Glasgow funding panel. He was recently named as one of the #Tech100 – Holyrood Magazine's list of key influencers driving the digital agenda within Scotland.
So now that you know a bit about him, let's get down to it! It's interview time!
About Social Media In General
Which is your favorite social media platform? (please briefly explain why)
Twitter. Not the most interesting answer I know, but it's the channel which changed everything for me. It's a research, marketing, communications, networking and learning tool – Twitter is what you make of it.
Which social platform is used most by your brand/agency?
We use various channels, but LinkedIn, Twitter and our email newsletter are key to us sharing knowledge and winning new clients. I also blog on a selective number of charity and technology websites – which helps us reach many more people across the third sector.
In your opinion, what is the future of social media, and which platforms do you think will lead the way?
Disposability. That's totally not a word. The disposable nature of Snapchat is one of the core reasons it has soared in popularity among under-25s. I think we'll see more channels capitalising on this. If you told me there would be a permanent record of my activities when I was 14 yrs old, I'd have been horrified. Facebook hasn't got its head around this, and will continue to hemorrhage teen users until it does.
If you like our stories, there is an easy way to stay updated:
Follow @wersm
About Great Social Media Campaigns
Please tell us about the one social media campaign you liked the most this year.
#ILookLikeAnEngineer – Software engineer Isis Wenger appeared in a recruitment campaign for her company and was met with abuse online. She used social media to highlight the misogyny in her field, and to inspire more young women to choose engineering as a career. Women from across the tech and engineering sector posted photos of themselves, often at work, using the hashtag. Other used the hashtag to discuss the everyday sexism they face within the sector. Her simple idea went viral and resulted in hundreds of thousands of tweets across 50 countries. In the UK, the percentage of women in science, tech, engineering and mathematics roles is 13%- this campaign has helped open up the debate about how we encourage more women to enter the sector and how we break down the numerous societal barriers, which often begin as early as nursery.
What about the latest campaign your brand or agency was involved in?
Third Sector Lab built the digital presence for Drink Wise Age Well – a UK wide campaign to help people make healthier choices about alcohol as they age. It's still early days with this piece of work but we're really happy with how it has been received by end users so far.
What is the most important thing brands and agencies must keep in mind, in order to build a successful social media campaign?
Be interesting or useful. That seems really bloody obvious but so many organisations fail to tick either of those boxes with their campaigns.
In your opinion, which is the most important KPI to watch during a social media campaign?
Don't get obsessed with the number of shares or likes you get. Definitely don't get bluffed by the "it's all about the conversation, man" nonsense which lots of social media "experts" spout. Go back to what you want to achieve – petition signatures, donations, event tickets sold, change in legislation following a campaign, etc – and focus on how social can help you achieve that.
About The Future Of Social Media Marketing
What will be the role of social media in the marketing mix of the future?
Social will stop being seen as an add on. Many brands have already begun this journey, but most haven't. In the future, we'll see social as the starting point for campaigns – and TV, print, etc will be the support channel – not the other way around.
What would you say is the biggest obstacle within the field of social media marketing? 
Time. If you don't have the luxury of a giant digital team within your organisation and if you can't afford to outsource, how you allocate time to your social media presence is a big issue. The more social can become part of getting your job done, the more effective it will be – that said, you need the time to experiment and engage online.
If you had to give one piece of advice to someone who has just started out in the industry, what would it be?
Specialise. I only work with charity, social enterprise and housing association clients. That means I've built up knowledge and expertise in the sector – I know the politics and I know what users are after. If I tried to dabble at digital work for hotels, retailers, etc I'd probably fail miserably.
If you like our stories, there is an easy way to stay updated:
Follow @wersm
In your opinion, which is the "ad format of the future"?
Personalised ads – we're seeing it already, but it will only get more sophisticated. In the future I doubt we'll see people pouring hundreds of thousands, or millions of pounds into generalised, scattergun ad campaigns that are difficult to measure. However, with these tailored, personalised ads comes the Big Brother stuff – how far will we tolerate that? How much of a choice do we really have?
Fun Fact
Finally, tell us one thing someone would NOT be able to find about you from looking at your social media profiles.
I love mountain biking. I am also terrible at mountain biking. If you see a Trek Fuel EX8 attached to the roof of a tiny Mazda 2 in your local trail centre carpark please say hello.
---
You might also like
---
More from Experts Talk
---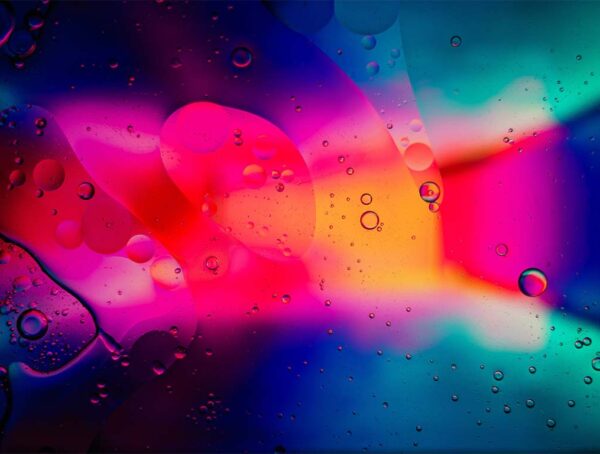 In this month's experiment, we set out to find out whether adding custom alt text on Instagram posts improves reach.