Please welcome this week's 12 Questions Expert Spotlight guest, UK General Manager at Tribe, Lisa Targett.
Coming to TRIBE after establishing Mail Advertising's standalone commercial operation in Sydney, Lisa has helped the company soar far beyond forecast – accounting for over 65% of TRIBE's global revenue in her first year and showing no signs of slowing down.
Lisa has a knack for sparking innovative conversation, making her a valued member IAB's Future Trends and Content & Native Advisory groups and her thoughts featured in Forbes & Business Insider. 
1. Which is your favourite social media platform, and why?
Instagram – it brings inspiration, conversation & commerce together and I love the UX.
2. What social media platform is used most by your brand/agency?
Instagram
3. In your opinion, what is the future of social media and what platforms will lead the way?
Messaging will play an important role in the coming years. Social will be commerce at the heart – driven by content & conversation.
Brands will need solutions to drive convenience in conversational contexts, but the biggest conversation starters on Instagram stem from Stories content, where brands will still need to nail delivering personalised, relevant, content experiences.
4. Tell us about one social media campaign you liked most this year.
I mean, whoever is running the Greggs Twitter account deserves a standing ovation – they unashamedly understand & celebrate their fans all while never try to be what they're not.
The launch of the vegan sausage roll was a standout this year. They put it out there – can you call it a 'sausage' roll if its vegan? Broke the internet.
Wound up Piers Morgan, drove record Google searches for 'definition of a sausage' and sold out nationwide.
5. What about the latest campaign your brand or agency was involved in?
Ultimate Ears used social listening to find their consumers were obsessed with the Millennial Pink colourway, & so developed a new variant of their Wonderboom speaker in that colour.
To introduce the new colour into conversations on social in a natural way, they partnered with their most influential customers to showcase the speaker in relevant settings. From picnics in the park to girly bedroom decor, to jumping into the ocean with the waterproof wonder, they used current customers to show potential customers just how much they loved & used the product.
In just two weeks they partnered with 233 customers, reaching over 10M people and generated nearly 1M engagements.
In one sales period, their sales flipped from being historically 80% to their most popular black colourway, to the new Millennial Pink – which just goes to show how successful both listening to & leveraging your customers as your creative department, and your sales department can be.
6. What is the most important thing brands and agencies need to keep in mind, in order to build a successful social media campaign?
Volume & variety of content. We are used to optimising our digital campaigns to different audiences & copy variants, but we now have the opportunity to supercharge our campaigns at the creative level as well. It is an exciting juncture where on the one hand, we have billions of everyday people not only creating amazing content but actively sharing it on platforms like Instagram. And on the other hand, the technology in our pockets captures that content in magazine-quality & billboard size with the creative tools getting better and better.
So given we now have the opportunity; who better to create ads that your customers love than your customers themselves?
7. In your opinion, what is the most important KPI you look for to determine success on social media?
It depends on the objective of the campaign – e.g. conversion campaigns on social should look at FB conversion pixels & optimise toward driving sales with paid media, whereas an awareness campaign can use other metrics such as organic user sentiment, community growth and baseline engagement.
8. What will be the role of social media in the marketing mix of the future?
We shouldn't separate it out – it should be omnipresent in brand strategies. The marketing mix needs to be engineered around the customer. What is more customer-centric than having a direct line of communication with your customers – whether that be through public or private social contexts?
Brands have the opportunity to connect with customers on multiple levels via social now – understand more about their lifestyle choices, aspirations & needs, as well as providing high utility via convenience functions like social & conversational commerce. Social provides a direct to consumer channel, with the ability to tailor communication at scale and the functionality to drive both emotional resonance & utility.
9. What would you say the biggest obstacle faced in social media?
Transparency. Brands & agencies don't have enough of an open door to Facebook & Instagram, meaning innovation and investment in the channel from supporting businesses can't accelerate as quickly as if the platforms were more open.
10. What is one piece of advice you would give someone just starting in the industry?
Realise there will never be a blueprint to follow when you're standing at the forefront of innovation. Technology is rapidly evolving and you'll likely maintain a test & learn approach throughout your career, so try to be comfortable with change.
11. In your opinion, what ad format will lead the future of social media marketing?
Vertical video.
12. Finally, what is a 'Fun Fact' we wouldn't find on your social media profiles?
I would love nothing more than to host a community radio program dishing out advice on people's modern-day love life woes.
You might also like
---
More from Experts Talk
---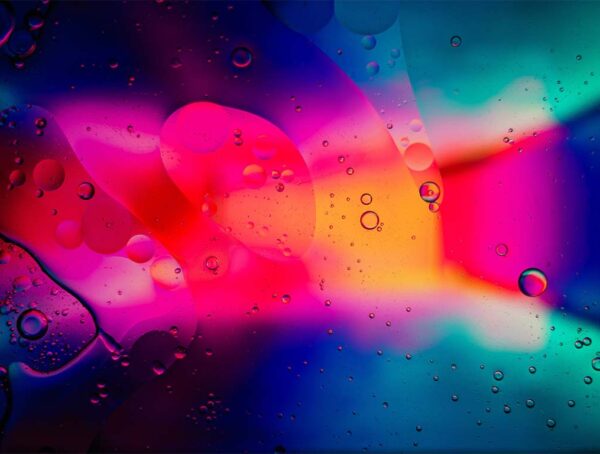 In this month's experiment, we set out to find out whether adding custom alt text on Instagram posts improves reach.