Please welcome this week's 12 Questions Expert Spotlight guest, Global Creative Director at Relatable and Resumé Sweden's 100 talents under 30, Viktoria Wyckman.
She's addicted to challenges and passionate about crafting marketing and advertising campaigns that matter to people, while also making brands not only THINK bigger but ACT bigger.
1. Which is your favourite social media platform, and why?
I would say Instagram and Pinterest right now.
Instagram because the platform is constantly evolving with new opportunities to create more and better content, as well as innovative ways to interact with your audience. It's becoming a community of interaction rather than just an individual show-off-look-at-me-here-I-am. You can showcase your personality in different ways; storytelling behind-the-scenes content through Instagram stories with a lot of interaction opportunities, inspirational and aspirational content through an in-feed post and long-form content through IGTV.
Pinterest because I have a background in traditional content production doing photography and film and the quality of the content on Pinterest is incredible. It is such a great place for inspiration and buyer consideration which ultimately will continue to be a huge opportunity for advertisers in fashion/interior/lifestyle in the future.
2. What social media platform is used most by your brand/agency?
At Relatable, Instagram and Youtube.
3. In your opinion, what is the future of social media and what platforms will lead the way?
The future of social media, in my opinion, is your ability to be a part of a subculture. For me we're no longer living in a country or a city – we're a part of a subculture – whether that is in New York, Los Angeles, London, Stockholm or on Social Media.
I believe the future of social media is in a place where you can interact and connect to others with the same interests as you, listen to the same music, get relevant recommendations, find inspiration and where you can do online shopping right in the app without leaving. The social platform that can give people an opportunity to be a part of that subculture they belong to will win.
I believe Instagram is trying to be what I explained above, and it'll be interesting to follow the evolution of Instagram in the future.
4. Tell us about one social media campaign you liked most this year.
Dream Crazier, a campaign that is a part of the #JustDoIt initiative with Nike.
I've always been a big fan of Nike's way of pushing for ethnic diversity, gender equality and how they're empowering women.
5. What about the latest campaign your brand or agency was involved in?
That's a hard question, we're currently working on 75 different campaigns across the globe. But I have some favourites from the past year. One of them is a campaign we did with Klarna – the Swedish born global payment provider, known for being very courageous when it comes to their marketing and branding and we got the honour to do a campaign with them recently.
It's not a huge campaign but why I like this one so much is because it's very non-traditional influencer marketing. It is about amplifying a hero branding campaign through people, without losing authenticity and connection to the audience.
Also, we helped Google Launch Youtube Music in northern Europe. The app got to #1 in App Store within 12 hours in the relevant markets. This campaign was an isolated activation – no other major marketing initiatives were executed. This is what I wrote about before regarding the future of social media, and what happens when you connect culture with music – you win the streets.
6. What is the most important thing brands and agencies need to keep in mind, in order to build a successful social media campaign?
Influential people are the closest and most transparent gateway to your consumers' attention in 2019 and beyond.
Connect and work closely with people that have their finger on the pulse in the subculture you want to be a part of. But more importantly, connect to people with an authentic voice that can talk about the brand to his/her audience. Authenticity is key. Do not only use them in the visual campaign, make them the carrier of the message – also include them in the campaign development as an additional perspective.
7. In your opinion, what is the most important KPI you look for to determine success on social media?
Hard to answer since the KPI you should look at should always depend on the marketing objective. But in general, if I HAD to answer that, I would confidently say engagement is the most important KPI.
Without an engaged audience listening to what you have to say, it doesn't really matter. And… it is an indicator that your audience wasn't interested in what you had to say in the first place.
But to take this one step further, since engagement has been on the radar for a while – I would recommend looking at the quality of the engagement.
8. What will be the role of social media in the marketing mix of the future?
I wouldn't say that it's social media itself that will be important in the marketing mix, it's the content creators on social media that will be an essential part of the marketing mix in the future. And once again, it's all about getting consumers attention. And what's the closest gateway to that attention? Influential content creators on social media with a highly engaged and loyal audience. That's where the eyeballs are.
Through amplifying their authentic content, their audiences are highly engaged with on other digital channels, you'll not only reduce the traditional production costs but also increase the overall performance of the campaign and create message consistency.
9. What would you say the biggest obstacle faced in social media?
The gut feeling. So many things have been done wrong when it comes to advertising on social media i.e. influencer fraud, bad product placement sponsored ads, algorithm changes and a lack of trust in general towards 'influencers' on social media. But now… it's finally becoming a mature media channel where you need to, and can finally, strategically plan your social media efforts using real KPIs and measurement to track the performance of your efforts.
10. What is one piece of advice you would give someone just starting in the industry?
Be curious and brave. Dare to do things differently and bold and don't be afraid of exploring. This industry is all about continuous learning. We can never be better than yesterday's best version of ourselves, and the person that will adapt the fastest to the future will win.
11. In your opinion, what ad format will lead the future of social media marketing?
Authentic, emotional and short-form storytelling created by real people on social media that happens to have a strong influence on others.
12. Finally, what is a 'Fun Fact' we wouldn't find on your social media profiles?
I'm obsessed with owls and I truly believe that they're following me in life.
---
You might also like
---
More from Experts Talk
---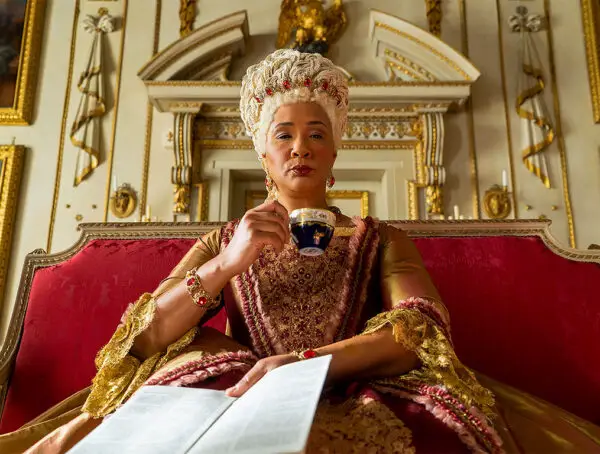 A new musical could soon come to life on TikTok, WhatsApp users are flocking to Signal and Fiverr will run …