Social media and the campaigns that drive brand success, are nothing without the people who make things happen!
Each week we profile one innovative industry executive and get them to answer 12 questions. Then, we share their insight with you!
#BeatTheBuzz:
 The world's greatest agencies and most exciting brands gather in London, on April 14th. 
Book your place now
!
This week I would like you all to meet Joel Windels, VP of In-bound Marketing at Brandwatch UK!
Hi Joel!
Hello! So as Linleigh said, I am Joel Windels VP of Inbound Marketing at Brandwatch, one of the top ten fastest-growing companies in the UK. Brandwatch's technology has been built to listen to conversations happening across the web, and allows the world's leading brands to make sense of them – understanding more about the return on their spend and helping them make better business decisions.
Before joining Brandwatch in 2011, I worked in marketing for the video games sector, working with clients such as Sony, EA and Disney. I even still sometimes write for, or am featured in publications like The Guardian, The Drum and Edge magazine.
That's amazing Joel! So what insights do you have for us today?!
About Social Media In General
1. Which is your favorite social media platform?
I'm going to go for a strange one, but that's because you've probably had plenty of answers about the big-hitters already. I'm still a fan of Quora. It had loads of hype back in 2011, but never quite amounted to the Yahoo Answers-destroyer that people had imagined it might become. What did happen though, was the emergence of a site with a relatively small, but high profile community of experts. The architecture of the network means the most articulate and engaging responses ride to the top, much like Reddit. But, the calibre of contributor is leagues beyond the average user of Facebook or Instagram.
It's still one of the best places to get advice about something serious in the professional realm, and it'll usually be from someone with the credentials to share it. We also get some business from people talking about Brandwatch on Quora, and clicking through to our site… As a marketer, I like it for that reason as well.
2. Which social platform is used most by your brand/agency?
As a B2B technology company, the more mainstream platforms like Facebook don't really do it for us. By an overwhelming margin, we see much more success on Twitter. It just seems to be the right fit for us.
3. In your opinion, what is the future of social media, and which platforms do you think will lead the way?
Although it might not necessarily be the future for us, I think we'll see a continued rise of live broadcasting on social. YouTube offered live streaming a couple of years ago, and sites like Twitch, Meerkat and Periscope seem to have generated a lot of attention. How long will it be until some recognisable brands start offering live content? It's going to happen, it's just a matter of when.
If you like our stories, there is an easy way to stay updated:
Follow @wersm
About Great Social Media Campaigns
4. Please tell us about the one social media campaign you liked the most this year.
To be 100% honest, I try not to think of campaigns as limited to one medium. The best campaigns aren't limited by the channel they are shared on. For example, a TV ad shouldn't exist in isolation anymore, it should be part of a wider message across multiple channels. Something like the Coca Cola 'Share a Coke' campaign – it's a nice example of thinking about marketing across channels, rather than something on social in isolation.
Putting boring marketing evangelism to one side, I think Domino's did well with its Twitter pizza ordering experiment though – it was a good case of a social-specific campaign that made the most of the medium.
5. What about the latest campaign your brand or agency was involved in?
It's not really a social media campaign, but we've just launched a new initiative called "Beyond" designed to target a particular audience. We've built an excellent content platform over the past few years to reach marketers (with @brandwatch, on our blog and through our research), and last year we successfully started a new brand called React, aimed at reaching a much larger audience (featuring @bw_react, as well as the React portal and lots of the blogs and PR we produce).
This time we're going much smaller – a more targeted approach at engaging with senior marketers and other managers working with social data. We expect to reach a much narrower pool of people, but hopefully in a more relevant and meaningful way. So far this consist of a series of interviews with data leaders at brands, as well as the Beyond Twitter account and a new microsite uncluttered by CTAs or other noise.
6. What is the most important thing brands and agencies must keep in mind, in order to build a successful social media campaign?
So this may be pretty simple advice, but it comes down to whether you have actually produced something worthwhile. For example, we don't talk about social analytics all the time. That's dull and not really interesting to that many people. But if we can use social analytics to become interesting in a different way, then that's great. For example, what are people saying on social with regards to Donald Trump? Or how is social data used at Walmart?
These are valuable nuggets for our audience, and the same applies for any other brand.
Not to shame anyone too badly, I think House of Fraiser's Valentine's day Twitter campaign was the opposite of this. Using emojis might be popular right now, but if the underlying content is not that interesting, it's not going to be successful.
Every brand should look at the assets it has and think: How can we produce something interesting that takes advantage of those assets? For Domino's, of course, it's pizza. But it might also be eating in general, or cuddling on the sofa, or watching movies. There are ways in which brands can be interesting, by using whatever makes them special. Also, they should concentrate on whatever unites their audience, without falling into the trap of trying to 'do social'.
7. In your opinion, which is the most important KPI to watch during a social media campaign?
KPIs about social engagement – RTs, Followers and so on – are never going to be taken seriously elsewhere. The challenge that those working in social marketing face, is that they have to convert their campaign into a language that the business can understand.
– Is the company trying to improve its reputation?
– Is it trying to push a particular agenda (eg. CSR)?
– Is it trying to gain more customers?
– Is it trying to keep its existing ones?
Knowing the answers to questions like these will help you shape the measurement of your campaign into something that's actually valuable to the business. If it's improving the reputation, perhaps use sentiment analysis as a KPI for your campaign. If it's association, measure brand recall or mentions relating to the key term (eg. cheap/value/price). If it's sales, try to link social activity to volume of sales (eg. purchase intent or last click analysis with e-commerce).
About the Future Of Social Media Marketing
8. What will be the role of social media in the marketing mix of the future?
I don't see too much changing. It' just another channel, exactly like PR, TV, radio or print are. Starting with social, and then thinking about a campaign is probably the wrong way to do it. Most of the time.
Think of what you want to achieve, and then consider the channels you might wish to make it happen. That's the way that leading brand marketers are thinking about it at the moment, and I don't expect that to change any time soon.
9. What would you say is the biggest obstacle within the field of social media marketing?
I think internal credibility is still a challenge for many. Securing budgets, team headcount, and general buy-ins from senior management can be difficult. Until more social marketers speak the language of the board room, I can't imagine this problem will go away. It goes back to what I was saying about crafting your KPIs around the things that matter most to those at the top.
10. If you had to give one piece of advice to someone who has just started out in the industry, what would it be?
Perhaps it would be, to consider what kind of person you are. Everyone is analytical and creative to some degree, but working out which thing you're good at will help guide your path.
There are all kinds of roles available in social marketing in 2016, from optimisation and advertising to community management and copywriting. Each domain requires a different balance of skills, so spending some time determining which things you're good at – and more importantly, which things you enjoy – will give you more focus in applying for the right kind of role for you. .
11. In your opinion, which is the "ad format of the future"?
The ad format of the future is undoubtedly one you don't notice. With the rise ad blockers and emergence of 'zero spend campaigns' like ALS ice bucket challenge and the Red Bull Sky Dive, organic reach is far more potent than even the most bottomless of advertising war chests. Invest in people. Invest in agencies. Invest in ideas. Those things will be the ad format of the future, not some kind of intelligent, programmatic ad platform.
Fun Fact
12. Finally, tell us one thing someone would NOT be able to find about you from looking at your social media profiles.
Despite pretending to be authoritative and important, I actually have a desk full of Nintendo happy meal toys. It's the most childish work station in the company.
Great interview Joel! Thanks so much for sharing your insights!
If you liked Joel's interview, stay tuned for more every week!
---
You might also like
---
More from Interviews
---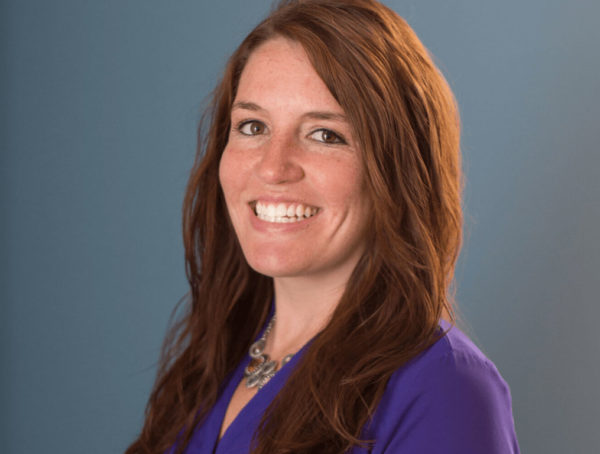 Please welcome this week's 12 Questions Expert Spotlight guest, Director of Brand Strategy & Marketing at Blue Magnet Interactive, Stephanie …