Social media and the campaigns that drive brand success, are nothing without the people who make things happen!
Each week we profile one innovative industry executive and get them to answer 10-12 questions. Then, we share their insight with you!
This week, I met with social media expert, Jarrod Dicker, the Washington Post's newest Director of Ad & Product Engineering based in New York City.
Hello Jarrod!
Hello! As Linleigh said, my name is Jarrod Dicker and I recently joined the Washington Post as their newest Director of Ad Product & Engineering. Prior to that, I led the product & operations at social CMS startup, RebelMouse as well as held product leadership positions at The Huffington Post, Time Inc. and AOL.
So how about we get right into it!
About Social Media in General
1. Which is your favorite social media platform? (Please briefly explain why)
It's very hard to choose just one, as each serves a particular purpose for me. Facebook is a catalog of my entire life. I joined when I was at University of Colorado and have been active ever since. So everything personal in life is catalogued there and I love it for that. Instagram is great to display photos of my dogs and my travels. Twitter is more of an input than an output for me, it's where I get most of my news and day to day information. And I guess if I had to choose one, the most exciting one right now is Snapchat. Especially from a publisher and advertiser perspective. It's fully elastic and honing in on the way users want to receive information. There's a gap in the utility of how people want to get their news and content and Snapchat is filling that void and defining what's next in the content delivery evolution.
If you like our stories, there is an easy way to stay updated:
Follow @wersm
2. Which social platform do you prefer to work with professionally and why?
Right now, it's Facebook. The amount of data and opportunities for audience extension and reach is exciting when developing new product offerings. But all of them are coming up with their own unique offerings every day. We're in a world where everything you create needs to be socially powered. So keeping an ear to the ground constantly and building products with every network in mind is crucial to innovating and staying ahead of the curve.
3. In your opinion, what is the future of social media, and which platforms do you think will lead the way?
Snapchat and Facebook are defining the future of social media every single day. Snapchat from a delivery perspective and how to convey a story that the user actually wants to engage with. Facebook at a larger scale. Obviously they have more depth than any of the other social media platforms and control all elements of the publishing lifecycle from delivery through advertising and consumption. From Facebook Instant changing how publishers reach their audiences to the data opportunities and VR evolution, there's so much happening there.
About Great Social Media Campaigns
4. Please tell us about the one social media campaign you liked the most this year
Spotify #ThatSongWhen and T-Mobile #RebelMakers campaigns were both unique, as they leveraged social marketing and user generated content to power their display ad campaigns. It's forward thinking of two brands to hone in on their customers, enable them to create and then allow them to have a voice through traditional paid media.
5. What is the most important thing brands and agencies must keep in mind, in order to build a successful social media campaign?
Leverage all platforms, don't just select one. And more importantly, don't broadcast the same way across all mediums. Each platform has a set of unique features and audience and enables the delivery of content in a native way. Leverage that. Embrace that. Communicate with your audience in the way that they're most familiar with.
6. In your opinion, which is the most important KPI to watch during a social media campaign?
It's all relative to the campaign goals and the platforms the campaign is running on. The answer sounds safe, but's it true. Each platform has its own set of value actions. What's great about KPIs in social is that with this raw data, it allows the ability to craft a story that's unique to your brand. What's the value of a like? A follow? A screenshot in a snap? Brands and Publishers tell the story and craft it to best support the campaign and the value it brings.
About the Future of Social Media Marketing
7. What will be the role of social media in the marketing mix of the future?
Social media is no longer a separate thing; it is a component of everything. Publishers need to now be social platforms and intertwine all social networks within their properties. Platforms are becoming the broadcast channels to publish content for publishers and brands alike. It has the largest scale and through products like Medium, Facebook Instant and Twitter Lightning, we're seeing more and more adoption from sites to publish on platforms for maximum reach. If we look at it as a separate thing, then it leaves an option to exclude it. That is no longer an option in today's world.
8. What would you say is the biggest obstacle within the field of social media marketing?
Admitting that social media and the platforms are the most important way to convey your message, both on the publisher and brand side. Those that adopt it will be successful. There is no point in fighting it. Collaborate with the platforms, grow and experiment with them and your brand will continue to evolve and succeed as well.
9. If you had to give one piece of advice to someone who has just started out in the industry, what would it be?

Listen before you act.
10. How will brands and publishers continue to best leverage social media?
Social platforms are evolving the publishing and brand distribution landscape. They understand scale, and are creating products that publishers and brands will need to leverage to reach the maximum audience possible. Facebook Instant, Twitter Lightning, and Google's recent announcement all hone in on being the platforms that will deliver content to the user the fastest way possible. Advertising innovation on these platforms is ever evolving as well, and in tandem publishers and brands will need to make sure their platforms and campaigns are platform driven from here on out.
11. In your opinion, which is the "ad format of the future"?
The ad format will constantly adapt. That's the issue we've run into these past few years and where we are now; all properties, platforms and mediums have adapted yet the advertising industry remained with what they had always offered. Instead, we need to be thinking forward as to what advertisers want and how to craft it in a way that the users will be interested engaging with. Native did this with understanding how users want to get content and allowing advertisers to deliver in a similar way. Facebook, IG and SnapChat have their own options based on platform that they can align w/ the analytics they know users and clients want. It just has to remain a mentality of "we'll never figure it out, we just need to continue experimenting and build on what we see is working." Ad blocking is something that is a detour, but will allow the industry to innovate and build the next phase of advertising.
Fun Fact
12. Finally, tell us one thing someone would NOT be able to find about you from looking at your social media profiles.
I took jazz and tap class when I was younger. My mother is a choreographer, and had me dancing earlier. I hid that for a while but now wish I stayed with it. Savin Glover is a bad ass, would have been great to have an instrument on my feet.
AND as a final ode to the need to focus on social media platforms…
As of September 22nd, The Washington Post has become the 10th publisher to join in on Facebook's "Instant Articles" stating they will now be running ALL (yes ALL) of it's news articles daily via the app. Check out the article here.
---
You might also like
---
More from Interviews
---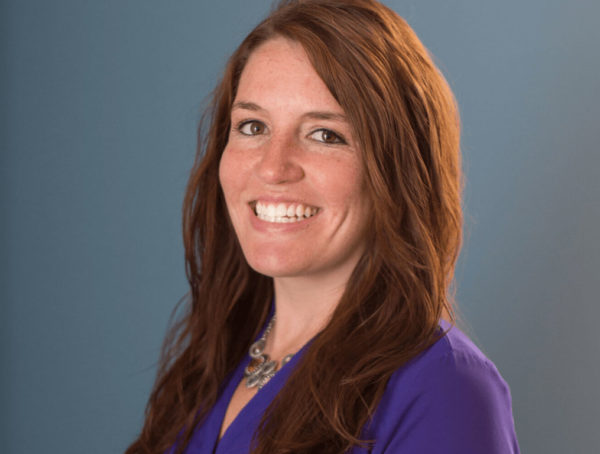 Please welcome this week's 12 Questions Expert Spotlight guest, Director of Brand Strategy & Marketing at Blue Magnet Interactive, Stephanie …