Social media and the campaigns that drive brand success, are nothing without the people who make things happen!
Each week we profile one innovative industry executive and get them to answer 12 questions. Then, we share their insight with you!
#BeatTheBuzz:
The world's greatest agencies and most exciting brands gather in London, on April 14th.
Book your place now
!
This week I had the opportunity to speak with Holly Clarke, who is EMEA Marketing Manager at Airbnb and one of our speakers at "Beat the Buzz"! So with that said, I would like to introduce you all to Holly Clarke!
Holly has been working for Airbnb for two and half years, as many different roles in London. She currently heads up social marketing for the EMEA region, and had previously helped to run Airbnb's EMEA marketing campaigns, even when their logo was still blue bubble writing. Airbnb has created a strong brand identity in a short space of time, winning The Drum's Brand Of The Year last year. 2015 was a busy year for Airbnb and Holly helped launch their first TV ad campaign in EMEA, their first above the line campaign featuring real hosts, promoted their Night At experiential franchise and floating a fully functional house down the Thames. Her experience comes from being early in at a social video agency, where she ran over 500 campaigns. By applying this deep knowledge of vitality and why people share content, she aims to make Airbnb one of the most talked about and loved brands.
Hello Holly!
About Social Media in General
1. Which is your favourite social media platform?
Instagram has become part of my life, mostly for travel inspiration, but also for discovering new chefs, artist and designers. I'm also big fan of Reddit, especially r/baking and other foodie sub-reddits, as well as the r/AMA and r/explainlikeImfive. I also take part in their Secret Santa every year. I love that it's an authentic community that is happy to help, and that works off merit and original content.
2.Which social platform is used most by your brand/agency?
This depends on the country, but generally we mostly use Facebook, with Twitter for news, and Instagram for elevating UGC and creative moments.
3. In your opinion, what is the future of social media, and which platforms do you think will lead the way?
I think authenticity and creativity is at the heart of social media. With authenticity, platforms like Snapchat and Periscope are increasingly interesting, because they cut through the clutter and give a level of real-time honesty and truthful personality that is desperately needed on social. With creativity I feel that everything is still left to play for.
We've focused on being creative with narrow constraints up until now, desperately rushing to get content out in bite-size chunks. But as constraints are lifting, we're left wondering where to go. I think the answer is by rewarding talent and time invested in that talent, to produce surprising creativity. HitRecord is one answer, I think we'll see many more in the near future.
If you like our stories, there is an easy way to stay updated:
Follow @wersm
About Great Social Media Campaigns
4. Please tell us about the one social media campaign you liked the most this year.
This year is a bit tricky, but in the past year I loved Visit Iceland's Ask Gudmundur. By using real people, they showcase not only local knowledge and insight into Iceland, but also the energy, humour, and friendliness of the Icelanders that makes it a great place to visit.
5. What about the latest campaign your brand or agency was involved in?
We've recently worked on a campaign called "Love This? Live There" where we matched passions with amazing Airbnb destinations. Our hero pieces paired Bear Grylls with private islands and The Jungle Book with treehouses – all bookable on Airbnb. As part of this on social we've been pairing passions with examples of homes, and gifted people with a chance to #LiveThere. We shared many different examples of treehouses and private islands via Facebook to illustrate the options people had in booking, and had Instagram three-up cinemagraphs. We also ran a big activation called #LiveInTheMovies with a social-only video assets, where we paired movies with types of homes. The whole campaign was backed up by smart targeting and sequential retargeting which pulled people closer into booking that amazing Airbnb getaway. This was great fun to work on because there are over 2 million homes on Airbnb, so there is always something amazing to match any passion.
6. What is the most important thing brands and agencies must keep in mind, in order to build a successful social media campaign?
We are very aware that people are much more likely to engage with friends or family's content than brand content, so we encourage brands and agencies to think outside of their owned channels. Deep integration with experiential, product and comms will really help elevate social past your own timeline, as will forming strong relationships with content partners.
7. In your opinion, which is the most important KPI to watch during a social media campaign?
It depends on the aims of the campaign. If you're looking for mass awareness, then CPM should be your goal and you should always factor in earned impressions from shares/likes as well as adding content production costs in. A true CPM campaign will not only show you the effectiveness of your targeting, but also your content effectiveness through virality. Other aims come with their own KPIs, and I'm a strong believer that social can help with every stage of the marketing funnel.
About The Future Of Social Media Marketing
8. What will be the role of social media in the marketing mix of the future?
Social is moving away from being the amplification or add-on to a larger campaign, and we have seen the rise of the social-first campaign. You also see really fast learnings coming from testing on social that can inform a wider media mix. We've created social-first videos that get rolled out to a wider digital video distribution-plan and photography that ends up as OOH. Social-first as a philosophy also doesn't mean that we have to create social content, it also means social outcomes can generate any type of media execution. We've had great success with our Night At experiential franchise, where the main KPI is social expressions.
9. What would you say is the biggest obstacle within the field of social media marketing?
With so much content available, making the cut-through is the biggest challenge. It means we have to be innovate, to grab people's attention. That said, once you have their attention, it's also the best place to hold it. Long form content seems to be on the rise as people are hunting for deeper engagements online. If you can create something truly interesting, authentic and unique, you have the ability to have a strong relationship with your community.
10. If you had to give one piece of advice to someone who has just started out in the industry, what would it be?
Think big and don't chase the small wins. Cut-through ideas don't come from following what other people are doing or jumping on trends, they come from planning, research into culture, art, science and technology, and a lot of creative thought. You're not just a social media marketer now, you're a creator, artist, curator and relationship builder.
11. In your opinion, which is the "ad format of the future"?
Content, events and honest brand experiences are the ad format of the future. Creating something that has genuine use to people, is the only way to break through the diverted attention of the ad blocker generation.
Fun Fact
12. Finally, tell us one thing someone would NOT be able to find about you from looking at your social media profiles.
I have an extensive graveyard of blogs I started and have since deleted. This included a zombie blog called RedOnYou, a baking blog where I had a couple of recipes go viral, and another which just had pictures of cats eating cake. Thinking about them makes me nostalgic for blogging!
For more information on #BeatTheBuzz, click here
---
You might also like
---
More from Experts Talk
---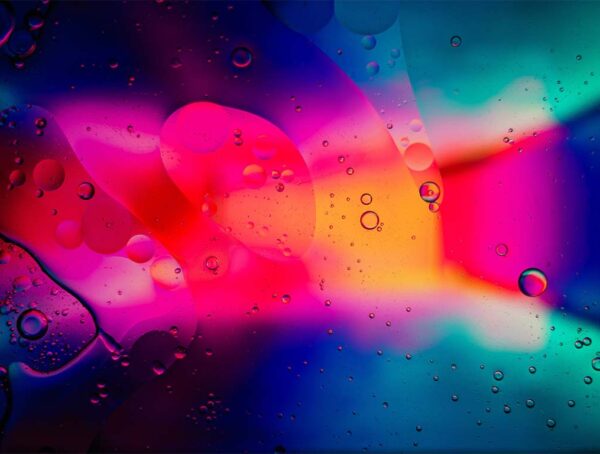 In this month's experiment, we set out to find out whether adding custom alt text on Instagram posts improves reach.