Joining a new social network is never easy. It's almost like starting a new school. You're worried about what to say, where to go, and who to make friends with.
Twitter can definitely feel like that at first. With the amount of content that's published, it's very difficult to be heard and valued. But hey, we all have to start somewhere!
After setting up my account at the beginning of this year, here are the 10 lessons I've learned. This is for everyone, not just the newbies. If you want to get more from Twitter here are a few steps to help you do just that.
1. Twitter Is All About Conversation
This is the number one lesson to take away from this post. Twitter is more than a place to post content that leads back to your website. Yet, this is often the first mistake that everyone makes. I know I did! My first few weeks on Twitter were spent pushing out either my own or other interesting articles. And I can tell you that I didn't get the results I was looking for.
Eventually, you reach a stalemate with this approach. You can't gain anything. Recognize that it's time to change your stance.
Don't think of Twitter as a megaphone. Think of Twitter as a phone call.
Start to talk to people. Even if it's a simple 'hey – I loved that article, thanks for sharing!'. Get used to reaching out to people, it is the beginning of building a relationship. Take a chance.
If you like our stories, there is an easy way to stay updated:
Follow @wersm
2. Have A Place To Store Interesting Articles
Twitter is fast. It waits for no-one!
I can't stand being sucked in by a great headline and not having the time to read the article! And when your timeline has moved on by about 50 tweets there's no going back. It's gone, lost, buried in the Twitter abyss.
But there are now a few solutions to that issue. You can use an app to store the articles for later. They're brilliant. Here are two of my personal favorites:
Pocket – this awesome little app is perfect for storing content when you're on the move. It creates a library of the links that you've stored and you can separate content by adding tags. Your library can also be divided by types of content: articles, videos & images. Pocket now has a recommended' feature listing articles that you may enjoy reading yourself.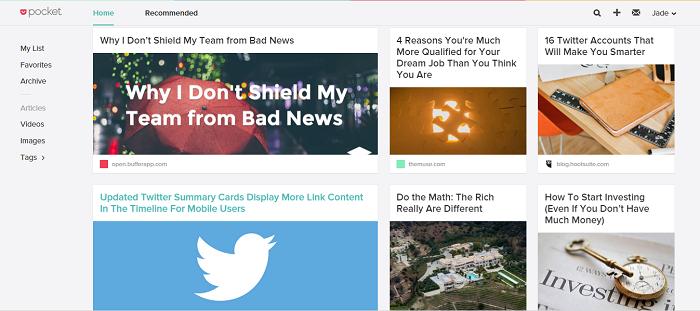 Kifi – this is a community-based content hub, where you can collect pieces and separate them into libraries. People have the option of following you and your library to be updated on your latest finds.
3. Personality Can Make All The Difference
Former @Nike & @Starbucks exec @ScottBedbury once said: "A brand is a story always being told". Tell YOUR story! #contentchat

— FreshSparks ⚡️️ (@FreshSparks) August 17, 2015
Personality can literally be the difference between you having a one off conversation with someone and eventually collaborating on a project together. There's something about authenticity that really resonates with people on Twitter. Steer away from being stiff and robotic! Relax and make sure that your online self is equal to the person people connect with in real life.
4. Join Twitter Chats
Always remember that Twitter is really about starting conversations. But sometimes, it's hard to find the right ones to join (or even know when your opinion is welcomed).
This is where Twitter chats come in. These are hour-long Q&A sessions focus on any given topic or event within an industry. All you have to do is search for the hashtag and you can connect with everyone that's involved. The host will make it clear what the chat format is, take a look at this Tweet from HootSuite during #HootChat:
https://twitter.com/hootsuite/status/636977242158039040
Take note of these tweets and try to keep up with the storm of messages to come. This is the perfect opportunity to learn from people who have more experience, join a great online community and build genuine relationships with new people. Once you begin a conversation, you never know what it could lead to in the future. Not too sure where to start? Here's a Twitter chat calendar. Also, check out Fresh Sparks' great article on how to use and manage twitter chats.
5. Turn To Your Community For Inspiration
Creating engaging content can be quite the task. You're expected to churn out ideas at an exponential rate. The best content, that pieces that really resonate with a community, helps to resolve an issue.
Struggling to come up with a good idea for your next blog post? Why not turn to your community? Look at the questions they're asking, the content they're posting and hashtags being used. Spend some time listening out for great ideas and inspiration. Use a tool like HootSuite to listen for the industry keywords and look out for what people are saying.
6. Automate Content, Not Conversation
There's so much to do on Twitter and often not enough time to tick everything off of your list.
Automation can appear to be the best solution since sliced bread. In some cases it actually is. You can schedule posts with tools like Sprout Social, Buffer, and Hootsuite so that they reach your audience at the optimum time. Your content is seen by the right people, are the right time. Awesome.
If you like our stories, there is an easy way to stay updated:
Follow @wersm
Here's where automation gets ugly. Auto-replies and DMs. Why? Because it's not you sending the message. It's a computer. And more often than not, it's really not appreciated. By pushing out an automated message you remove the human element of connecting over Twitter and that's the aspect that most people love. Try not to fall into this trap!
7. It's OK To Have An Opinion
you can still be professional and have a personality. I promise.

— Everette Taylor (@Everette) August 31, 2015
There's nothing better than knowing that behind each account is a real person with a mind of their own. Whilst you should never force your opinion onto others (sometimes, you have to know when to agree to disagree), don't be afraid to share your thoughts and ideas!
When you offer your opinion, you're providing people with a fresh, new perspective. With this, you'll attract like-minded individuals with who you can then begin to connect.
If you like our stories, there is an easy way to stay updated:
Follow @wersm
8. There's A Tool For Everything
With the hundreds of tools that are available, you can literally find something for any task. The function of these tools can be divided into four categories: scheduling, curation, listening and analytics. Here's a list of my favorites, check them out!
Scheduling:


IFTTT – an amazing automation tool that uses 'recipes' to connect your social accounts. E.g. whenever you save an article to Pocket, it can then be posted directly to Twitter.
Buffer – write your posts and choose which social profiles to send them to. You can connect up to four profiles and store up to 10 posts on each of them with the Individual plan. Even better, now you can attach videos and GIFs as well as photos!
Curation:
Feedly – here you'll find pretty much every major RSS feed in one place. Create topic categories and keep your favorites stored in one place then pick the best bits to post on Twitter.
Paper.li – connect this tool to your Twitter account and it will collect content related to keyword searches. Presented in an easy-to-navigate magazine style, making all of the information easy to digest. Share the link with followers and give them some great content.
Listening:
HootSuite – use hashtags and keywords to create streams and listen for all of the latest industry news, content, and influencer opinions.
Mention – this is a great tool for brand reputation management. Mention sends you alerts whenever your company, brand, or person is mentioned anywhere online.
Analytics:
SumAll – this is for all of the data nerds out there (myself included). SumAll will give you a daily and weekly summary of everything from follows to likes, retweets, reach, and mentions. Perfect for progressively tracking your goals.
Twitter analytics – A great way to see the performance of every tweet and get an overall glance at your performance. Get a monthly breakdown of your activity in a very simple format.
9. Take Conversations Offline
With all of the conversations that you're having, sometimes it's really nice to add a voice to the tweets! There's nothing wrong with moving your conversations from Twitter to email, Skype, or even a phone call. If you've taken the time to genuinely build relationships with people, then chances are they will like to speak to you in another setting.
10. If You Want Something… Ask For It!
The saying 'don't ask, won't get' applies as much during your online interactions as it does offline. While you should provide value on multiple occasions before you ask for anything in return, don't be afraid to reach out. There may come a time when you want to ask a question, you may be looking for a mentor, or need to be directed to some great content. If you don't ask, you will never know!
---
You might also like
---
More from Experts Talk
---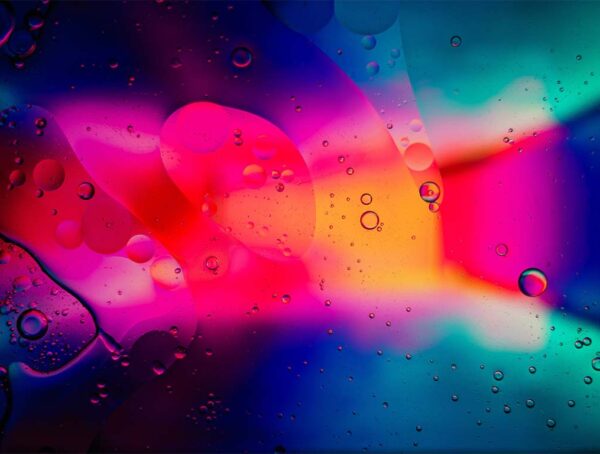 In this month's experiment, we set out to find out whether adding custom alt text on Instagram posts improves reach.