YouTube CEO Susan Wojcicki hinted at the possibility that YouTube will expand its range of creator offerings to include NFTs.
In a letter to broadcasters describing YouTube's 2022 priorities, CEO Susan Wojcicki said that the company is interested in experimenting with blockchain features for creators.
She mentioned that the platform is looking into ways to integrate emerging web3 technologies like nonfungible tokens (NFTs) and Decentralized Autonomous Organizations (DAOs) to provide creators with more ways to make money and engage their tribes.
"The past year in the world of crypto, nonfungible tokens (NFTs), and even decentralized autonomous organizations (DAOs) has highlighted a previously unimaginable opportunity to grow the connection between creators and their fans," she writes. "We're always focused on expanding the YouTube ecosystem to help creators capitalize on emerging technologies, including things like NFTs while continuing to strengthen and enhance the experiences creators and fans have on YouTube."
Wojcicki, who referred to web3 innovations as a "source of inspiration to continue innovating on YouTube," did not provide any further details about YouTube's plan to innovate its product offering in this direction, nor did it hint at when the platform might start testing NFTs.
However, YouTube already has several product delivery structures to offer the new features quickly. The creators' "merch shelf" option beneath a list of videos, for example, could be a place where creators could add NFTs for sale, alongside clothing, collectibles, plushies, accessories, electronic goods, and more.
Moreover, YouTube could easily partner with NFT platforms to provide the necessary integration of crypto wallets for creators to display and sell their NFTs.
YouTube's intention to explore the integration of blockchain-based technologies comes days after other major social media platforms also announced their interest in the space.
Last week, Twitter added support verified NFT profile images by allowing users to connect directly to wallets to authenticate true ownership of digital assets.
In the Meta family, Instagram's head, Adam Mosseri, has publicly said the platform was exploring NFTs, and Facebook expressed interest in building its own NFT marketplace.
This week, Reddit was also spotted working on a way for users to use their NFTs as their Reddit avatar.
---
You might also like
---
More from Tech
---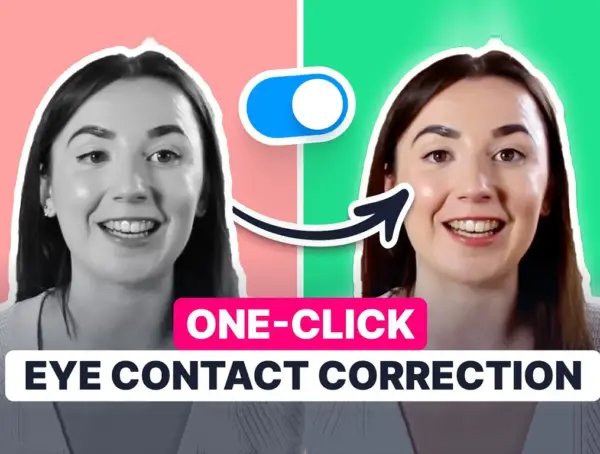 How many times have you struggled to keep eye contact with a camera when filming a video and reading off …