Here is a short guide to help you understand the new video Traffic Source Insights feature that is currently rolling out in Facebook Creator Studio.
A video published on Facebook will reach people through four different sources – Followers, Shares, Recommendations, and Paid – so it's important to be able to understand how each of these is contributing to your video watch time, and how to optimize your video content for each.
To help you see which source is generating watch time for your videos, Facebook launched new video Traffic Source Insights within Creator Studio.
The new feature (currently rolling out so you might not have access to it yet), can be found on the Retention Insights surface of Creator Studio. Here's a short guide to help you understand the data within Traffic Source Insights and how to optimize your content based on this data.
Sources
Followers. Users who have liked or followed your Facebook Page can see a video you published in several places – News Feed, Facebook Watch, or on your Facebook Page. You can think of Followers as "your home base" or "core video audience on Facebook."
Shares. Users may see a video you published when a friend of theirs or a different Page they follow shares it. Shares are a very important part of your "word-of-mouth" marketing and a chance to reach other potential fans and followers outside your "home base."
Recommendations. Users who have not liked or followed your Page can still see a video your published when Facebook features it on several discovery surfaces – News Feed, Facebook Watch, in "Up next" videos, and in Search results. Recommendations are an added bonus for high-quality and very engaging content.
Paid. Users may also see a video you published because you boosted it. Paid is an effective way to amplify your organic efforts in video distribution.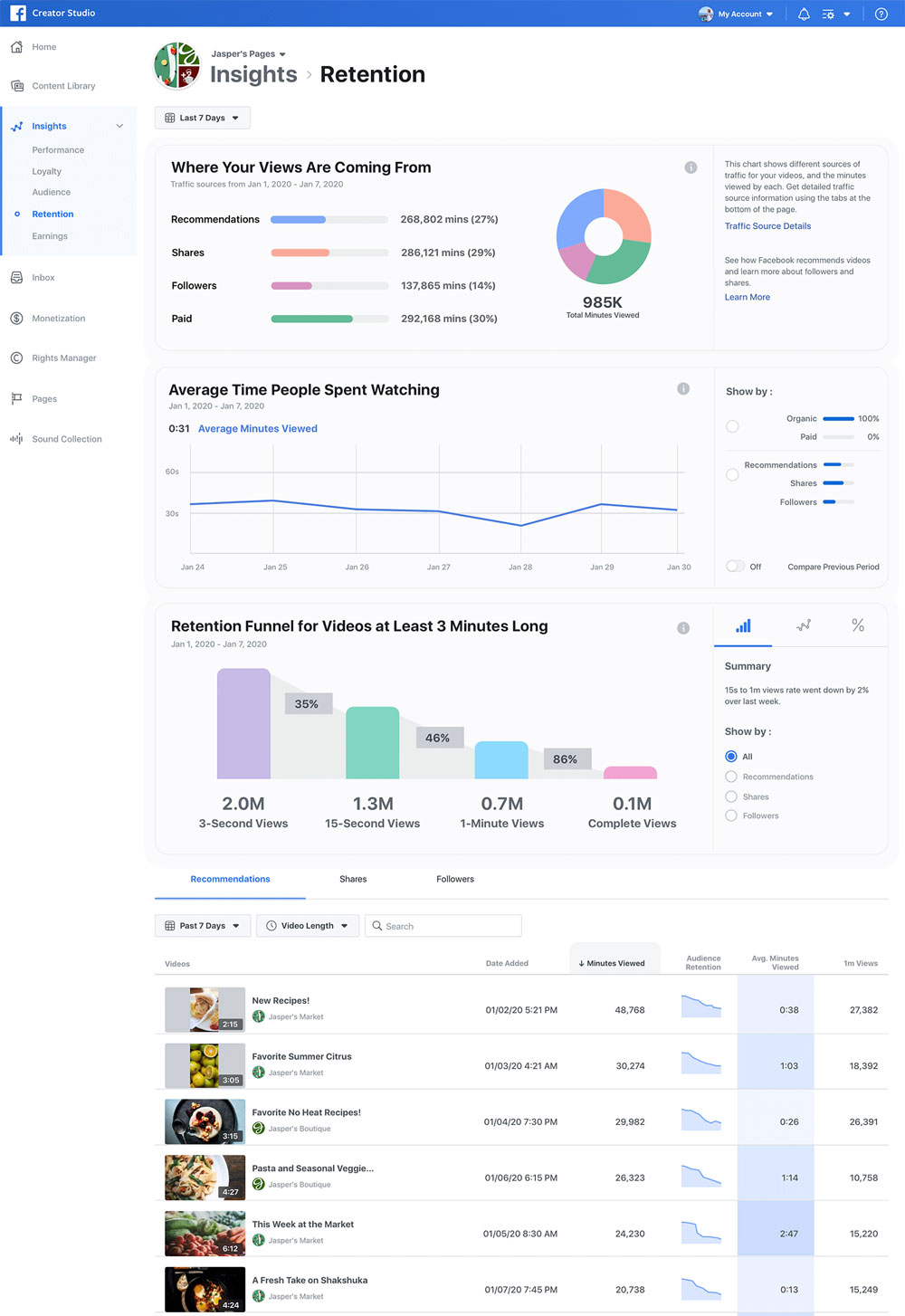 How To Optimize For Facebook's video Traffic Sources
Optimize for Followers to build your home base. To build your home base, you need to optimize for Followers. To do so, you need to publish regularly. The videos you publish should aim to bring your followers back with each new piece of content.
Posting at least 1-2 videos per day will help with reach, but larger publishers may need to post more frequently.
It's also good to remember that Facebook prioritizes the distribution for videos that are at least three minutes long – or those that get people coming back for more. As such, Pages that have regular, returning viewers are prioritized. As an added bonus, videos that are at least three minutes long can also be monetized via In-Stream Video Ads.
You should post content that your audience engages with, so one way to find that out is to consult the Followers tab in the video Traffic Source insights table to see which videos your followers are watching the most.
Audience Insights will also help you find out about other videos on Facebook, your followers are viewing, other Pages your followers follow, and when your newest followers tend to be on Facebook.
Practices you should avoid:
Posting video content that already exists on Facebook or that has been posted somewhere else first and which you had no material role in creating.
Clickbait – making artificial attempts to increase clicks by exaggerating details and omitting crucial information.
Creating videos that rely too heavily on static images or feel more like slideshows.
Engaging in manufactured sharing behaviors. When your content is artificially distributed through re-shares or sharing within a group – usually in exchange for compensation.
Asking people to take specific actions to boost engagement on your post, e.g., share baiting, comment baiting, or react baiting.
Optimize for Shares to Get Discovered
In the Share tab of Facebook's Traffic Source insights table, you can find what videos non-followers are watching most through sharing. This can help you create a more effective discovery strategy. Videos that are considered "share-friendly" have the tendency "to spark meaningful, back and forth, respectful discussion in the comments and to attract more likes and reactions" organically.
Creator Studio's Performance Insights will help you understand which videos are performing well in terms of driving comments and engagement.
Optimize for Recommendations to Get Featured
Facebook will recommend a video to a user if he/she is likely to enjoy it, as it matches with their interests somehow. The content that people actively look for and which brings them back to Facebook also tends to get even more engagement when recommended to new viewers who haven't engaged with that content before.
When looking at your Traffic Source Insights, you may see that the watch time your Page receives from Recommendations can increase and decrease all the time. This is because Facebook prioritizes recent videos that are shorter (one to three minutes) and which can help introduce your brand to new audiences.
In Watch and in "Up next" Facebook prioritizes videos that inspire people to watch for longer and come back for more. Remember, though, videos must be at least 3 minutes long to be eligible for monetization via In-Stream Video Ads.
Go to the Recommended tab in the Traffic Source Insights to find more information about which videos Facebook is recommending to your non-followers.
---
You might also like
---
More from Experts Talk
---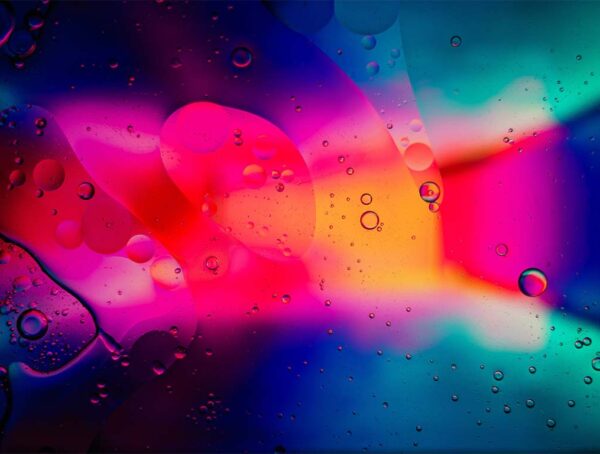 In this month's experiment, we set out to find out whether adding custom alt text on Instagram posts improves reach.