Users in the US can now add their Coinbase Card to Apple Pay and Google Pay, effectively letting them pay with crypto, anywhere.
As cryptocurrencies steadily enter our everyday lives, we're seeing more and more companies in the industry introduce features that are making digital currencies more practical.
One of these companies is Coinbase, which now lets its users in the US (not Hawaii) connect their Coinbase Card with Apple Pay or Google pay, giving them the ability to pay with cryptocurrencies in their wallet.
When someone uses their Coinbase Card at a point of sale, the cryptocurrency of choice is converted to a fiat currency (US Dollars, for example). This allows users to pay with crypto practically anywhere – at least wherever merchants accept card payments.
Though the announcement takes us one more step towards cryptocurrencies playing a bigger role in everyday finances, it still leaves some uncertainty when it comes to practicality.
For example, depending on the price volatility of the cryptocurrency being used, people who hold it in their wallets as an investments asset (rather than a medium of exchange) may feel the need to conduct a price analysis before deciding whether it's the right one to spend in the transaction.
This adds an uncomfortable level of complexity for many. For this reason, I'd imagine the new functionality will be more practical for spending stablecoins – cryptocurrencies with a value pegged to a fiat currency – i.e. USDT, which is pegged to the US dollar.
It's so easy! 💁‍♀️💳

Starting today, you can use your Coinbase Card with Apple Pay® and Google Pay™ to maximize rewards and use crypto in your everyday life.

Details here ↓https://t.co/iE0PYLUKlP

— Coinbase 🛡️📞 (@coinbase) June 1, 2021
Coinbase won't charge transaction fees when converting stable coins at the point of sale, however, with a 2.5% transaction fee involved when choosing any other coin, paying at a store with your Bitcoins just by swiping your phone is still as extravagant as it sounds.
While Coinbase is charging a transaction fee higher than your bank's, it also promises cash-back incentives on some coins (i.e. 4% rewards for using Stellar coin, and 1% for Bitcoin). Rewards for purchases are your best bet to offset any fees.
Apart from Coinbase, Mastercard and Gemini are also preparing to unveil a crypto credit card with 3% Bitcoin returns. And cryptocurrency lender BlockFi, too, has a rewards-fueled crypto credit card in the works.
---
You might also like
---
More from Tech
---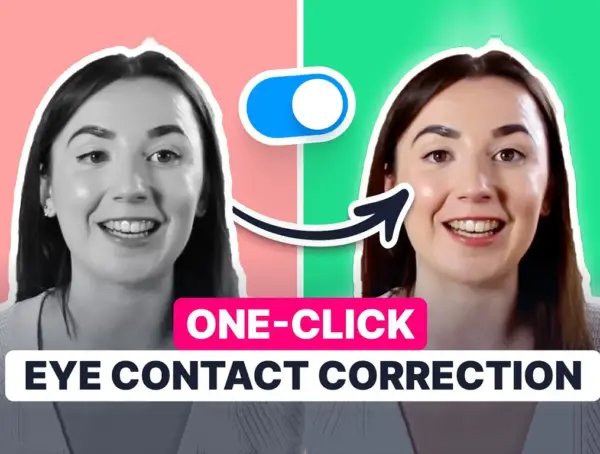 How many times have you struggled to keep eye contact with a camera when filming a video and reading off …