WordPress has announced a new Recurring Payments feature that allows WordPress.com sites – and those powered by Jetpack – to accept ongoing payments through Stripe.
Running a website is not a walk in the park. There are all kinds of costs involved, and despite the ability to monetize content with ads, many website owners will still find it hard to make enough to sustain their work. That's why WordPress.com is introducing a new monetization feature called Recurring Payments, enabling them to easily charge for things like newsletters, access to special exclusive content, or even donations.
Recurring Payments is now available for content creators who are using any of WordPress.com's paid plans, or self-hosted sites that use Jetpack, and offers an automated payment system that works with Stripe to process payments. Therefore, website owners will have to create a Stripe account first. They can then accept ongoing payments from visitors directly on their site, or bill supporters automatically, on a set schedule.
Subscribers will need a WordPress.com account to be able to pay for subscriptions, where they will also be able to cancel at any time.
How to enable Recurring Payments on your WordPress site
Enabling Recurring Payments takes around five minutes, and no technical background is necessary.
1. Connect (or create) a Stripe account – To begin, you will need to go to your Earn page and click Connect Stripe to Get Started — you'll be guided through the setup process, which also includes help on how to create a Stripe account if you don't already have one.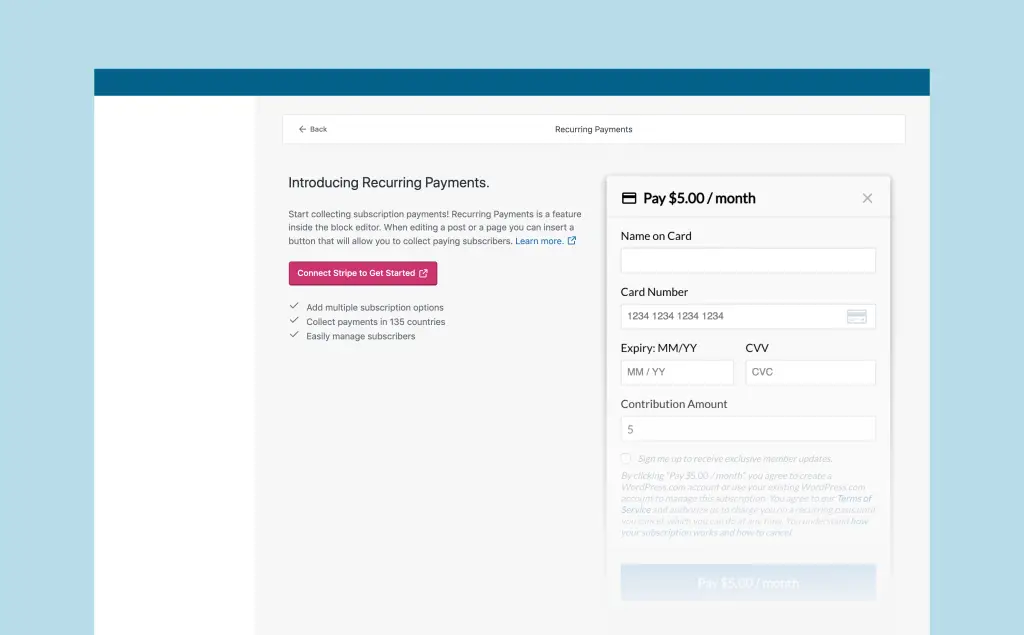 2. Add a Recurring Payments button on your site – The process is made easy with the built-in block editor. Simply open a post or page and click the (+) to add a new block. Insert a Recurring Payments button there.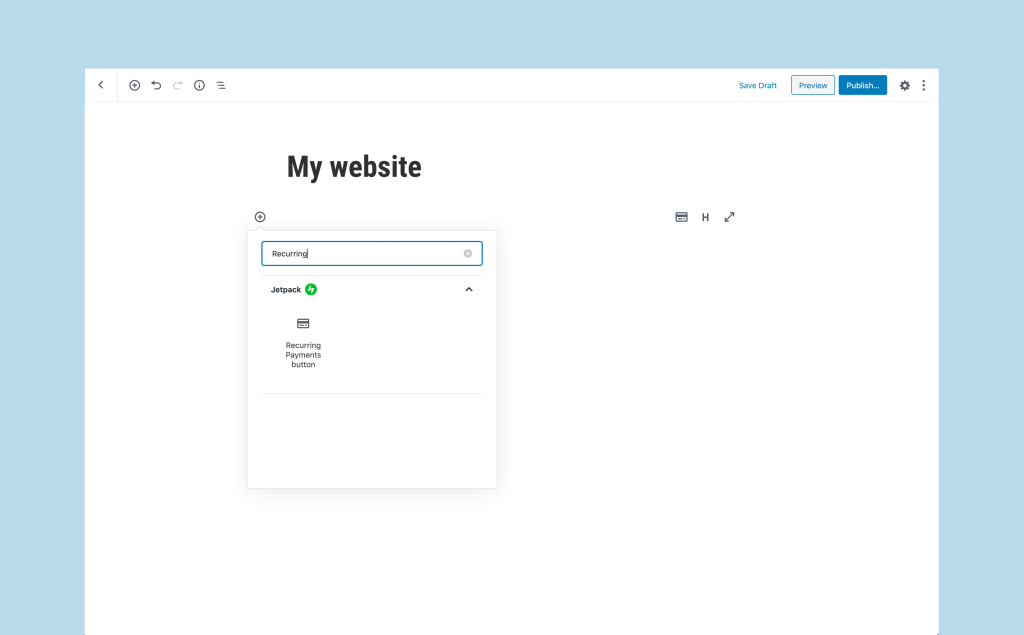 3. Customize the details of the recurring payment – You will then be able to create as many different payment plans as you'd like – with different currencies, amounts, payment frequencies, and names. This way, you can offer different tiers and subscriptions.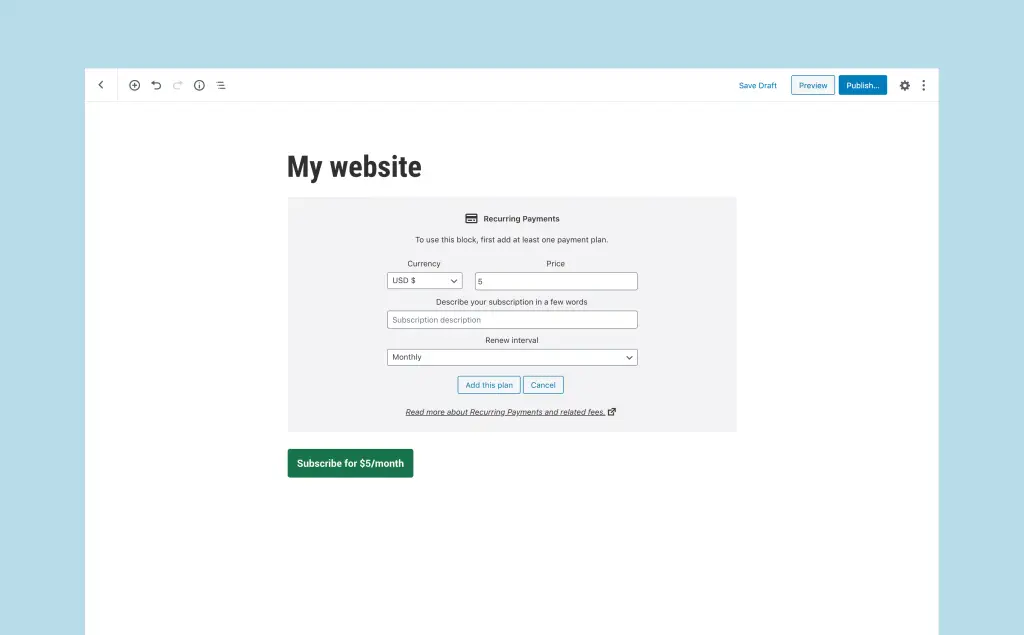 When adding a new Recurring Payments button, you can then also choose a plan that was created previously.
If you're stuck, you can find more detailed setup instructions on the Recurring Payments support page.
Recurring Payments doesn't come without a price, however. Available on all paid plans, for both WordPress.com and Jetpack-connected sites, you will pay a percentage of the revenue your site generates through Recurring Payments. This varies depending on your current plan. You may want to switch to a different plan as your site grows, to keep more of the revenue.
Fees on WordPress Recurring Payments
WordPress.com eCommerce – None
WordPress.com Business Jetpack Professional – 2%
WordPress.com Premium Jetpack Premium – 4%
WordPress.com Personal Jetpack Personal – 8%
Please also note that Stripe will also collect 2.9% + $0.30 for each payment made to your Stripe account.
---
You might also like
---
More from Tech
---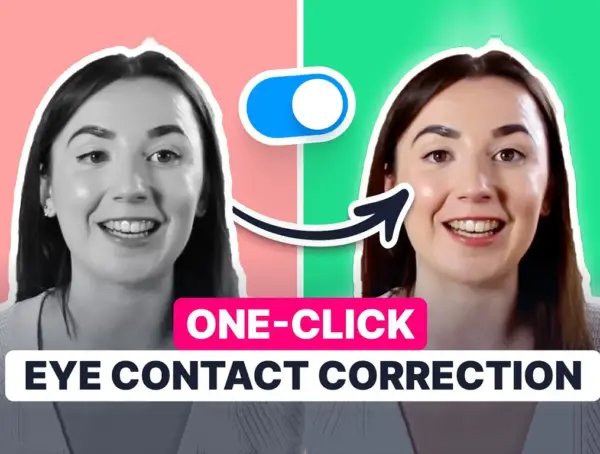 How many times have you struggled to keep eye contact with a camera when filming a video and reading off …