I'm not going to lie… I don't like Snapchat. There have been times that I've used it only because I've had to, but generally it's not one of my preferred social platforms. Saying that though, does not negate Snapchat's importance as a powerful tool in any brand's social media strategy. One needs to know WHY though – because otherwise it's pointless even thinking about using it.
#BeatTheBuzz:
The world's greatest agencies and most exciting brands gather in London, on April 14th.
Book your place now
!
Despite my overall negativity towards Snapchat, I realise that it is – just like any social network – not relevant for every brand. Snapchat is popular among teens and younger audiences in general, as well as early adopters – if that's not your audience, Snapchat is probably not for you. This of course might change soon, but for now it's a "fun messaging app".
Anyway, let's look at why you should consider it in general – if of course it ticks the right boxes for you.
Fresh Features Provide New Opportunities
Snapchat offers fresh new features that are not available on other platforms. It might not offer self-serve ads, but it has features that are unique and can be used in totally different ways. Temporary content being the most notable example. Live Stories, Discover. Or Geofilters, more recently. I am sure there are many more interesting features to come. As soon as there's a self-serve ad platform, Snapchat is going to be massive – It's already competing with Facebook on video.
If you like our stories, there is an easy way to stay updated:
Follow @wersm
Snapchat's Audience Is Loyal
You need to actually know someone's username or have their QR code in order to find and follow them. So, whoever goes through that process is clearly already interested in you or your brand. Rest assured that most of your followers have consciously followed you because they are interested in what you have to offer. All you have to do then, is engage them. Give them exclusive and behind-the-scenes content and they will appreciate it!
Ephemeral Content Is Highly Engaging
Content that is temporary, is more valuable. If you miss it, that's it. You don't get it back and don't get to see it again. Ever. So, this offers a sense of urgency with the availability of content. Available for a bit – then gone. It's immediate and thus much more engaging. Users don't have all the time in the world to mill over it. It is challenging of course. First impressions really count. On Snapchat it isn't about frequency – it's about attention. This also brings me to my last point.
If you like our stories, there is an easy way to stay updated:
Follow @wersm
It Works Where Traditional Marketing Doesn't
Snapchat occupies a space that Millennials thrive in. Content on the platform commands attention and doesn't rely on frequency to generate awareness and recognition. Snapchat offers brands the opportunity to be authentic – due to the nature of the platform in conjunction with its audience which expects certain things. My advice to any brand that wants to use Snapchat – Look at how people use it and learn from that. It is most probably the same way they would like to be approached.
Do you have anything else to add? Are you going to be using Snapchat as part of your social strategy anytime soon?
---
You might also like
---
More from Snapchat
---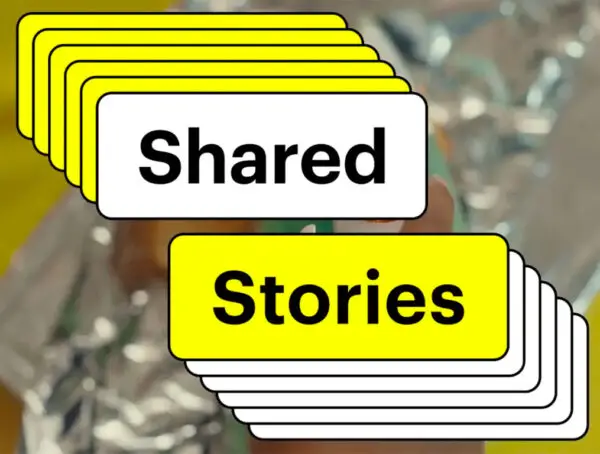 Snapchat shared stories will let users who have been added to custom stories invite their own friends to contribute. Custom Stories …