WhatsApp will soon let users choose to hide their "last seen" timestamp from some specific contacts at a time.
Just like many other messaging apps, WhatsApp lets users see their latest activity on the platform. This signals other users with information, like whether to expect a quick reply or if they're already up and you can call them.
But opting out of letting other users see their latest app activity has so far been a black or white option, meaning their "online" and "last seen at" status is either displayed to all, only the user's contacts, or to no one. But this may be about to change.
As spotted by WABetaInfo, a new privacy tool may be in development to allow more control over customizing who can see this information. The new option currently being tested adds the possibility to exclude specific contacts from seeing the user's status.
This new customization option provides more flexibility and control, so the user can target specific people they would prefer to keep in the dark as to what time they went to bed the night before – without having to disable the option altogether and for all.
By the looks of things right now, this optional selection of contacts to exclude from seeing your activity will also support the ability to hide profile photos and bios.
As it already occurs when opting out of displaying one's last seen timestamp, WhatsApp will hide the user's information for the selected contacts to be excluded, but it will also hide their information for the user who is excluding them.
---
You might also like
---
More from WhatsApp
---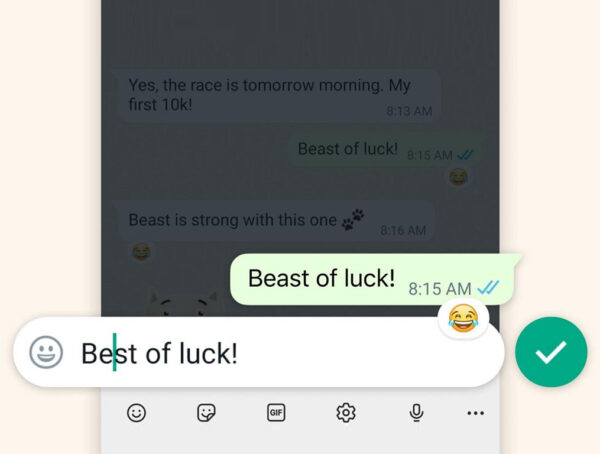 WhatsApp announced today it will finally let users edit messages, one of the most anticipated features. You will have 15 minutes, …