WhatsApp, the Facebook-owned instant messaging app, is now delivering 100 billion messages a day across the globe.
Mark Zuckerberg shared the news during the company's quarterly earnings call last Thursday.
WhatsApp is now delivering 100 billion messages a day. For some perspective, 100 billion messages were exchanged on WhatsApp last New Year's Eve, a day known to top engagement figures on the platform. That shows the significant growth the app has known this year.
"This year we've all relied on messaging more than ever to keep up with our loved ones and get business done," tweeted Will Cathcart, head of WhatsApp.
Back in 2014, WhatsApp counted 'merely' 50 billion messages a day. But at the time, the app had fewer than 500 million users. Today it counts over 2 billion users. So some could say that doubling the number of messages with four times the userbase is not the success the number actually paints.
That being said, WhatsApp is now the most popular instant messaging app in many countries. Could we dare to say the market is saturating? I mean, how many messages can a user send a day?
At this point too, WhatsApp is only competing with itself.  Together with Facebook Messenger, they represent a large share of the total amount of messages exchanged every day on the planet.
"We are proud that WhatsApp is able to deliver roughly 100B messages every day and we're excited about the road ahead," said Cathcart.
---
You might also like
---
More from WhatsApp
---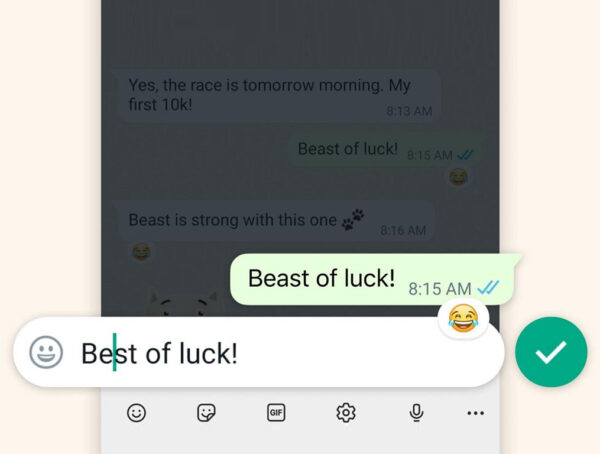 WhatsApp announced today it will finally let users edit messages, one of the most anticipated features. You will have 15 minutes, …