WhatsApp has announced the rollout of QR codes and catalog sharing for businesses using its WhatsApp Business app.
WhatsApp Business now has over 50 million app users, and this number is growing every day. To further help the various businesses using the app to communicate more effectively with their customers, WhatsApp is now rolling out QR codes and catalog sharing.
QR codes rolled out on the consumer version of WhatsApp recently, but they are now also rolling out on WhatsApp Business, to help people get in touch with businesses to ask them questions and get information.
The feature lets people start chats with a business on WhatsApp by merely scanning the QR code they find in a physical location – a storefront, a product, a receipt, etc. Previously, people would have to add a business' WhatsApp number to their contacts, and that wasn't very convenient.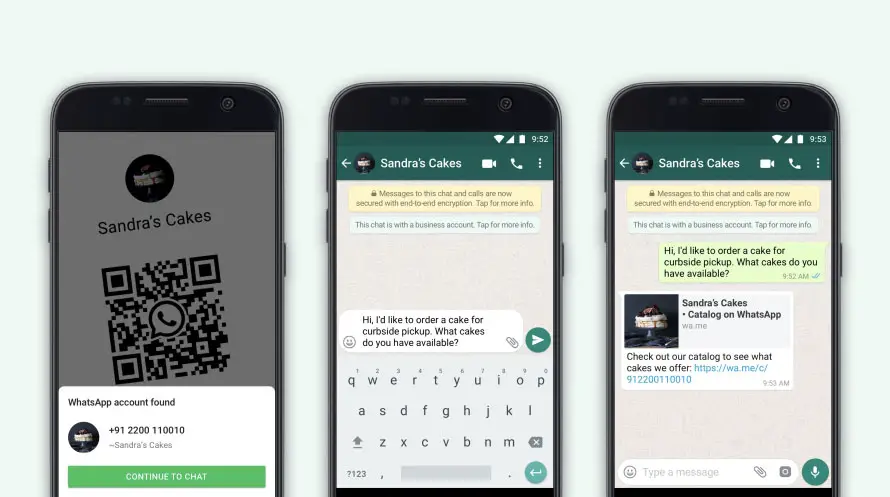 Businesses can add a QR code anywhere they want to encourage people to start conversations with them or reach out for support on the app.
When someone scans a QR code, a chat opens up with an optional pre-populated message that a business creates to start the conversation. Businesses are then able to use WhatsApp Business' tools to answer and send information back to them.
How to Use QR Codes on WhatsApp Business
QR codes are available for businesses globally, using the WhatsApp Business app or WhatsApp Business API. To get started with QR codes, you can follow the following quick steps.
On Android
Open WhatsApp Business > tap More options
Tap Business Tools > Short link.
Tap View QR Code to view your QR code.
On iPhone
Open WhatsApp Business > Settings.
Tap Settings > Business Tools > Short Link.
Tap QR Code to view your QR code.
You can find further instructions here on how to share, print, or reset your business' QR code.
Sharing Business Catalogs on WhatsApp Business
Catalogs on WhatsApp Business let businesses showcase their goods or services, to make more sales. Catalogs were launched last year, and have since become a great way for people to engage with businesses on WhatsApp, with over 40 million people viewing a business catalog on WhatsApp every month.
Now, it's becoming possible for businesses to share their catalogs, and specific items as links on websites, Facebook, Instagram, and elsewhere. Whan people want to share a catalog or item with their friends or family; all they have to do is copy the link and send it.
Catalog links are now available globally.  You can find out more about how to share catalog links on WhatsApp Business, here.
---
You might also like
---
More from WhatsApp
---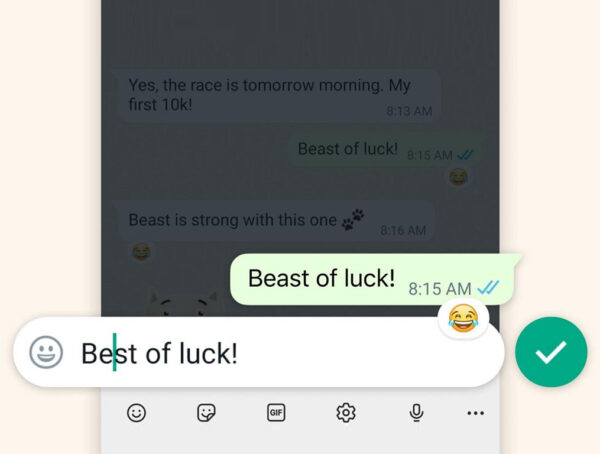 WhatsApp announced today it will finally let users edit messages, one of the most anticipated features. You will have 15 minutes, …