Venmo, the digital wallet app, is introducing teen accounts, a new service allowing parents to open an account for children aged 13-17.
The new Venmo Teen accounts will allow teenagers to send and revise money via the app. The accounts also come with a debit card and controls for parents to monitor transactions and manage the child's privacy settings.
A Venmo Teen account can only be open by parents or legal guardians, on behalf of their children. The accounts are automatically connected to the parents' personal Venmo account, which means you will also need a Venmo account in order to open one for your child. According to the press release, each parent can open, and connect, up to five Venmo Teen accounts.
Through the app, parents will be able to send money to their teen, monitor their account balance, check their transactions and manage their privacy settings. On the Teen account, privacy will be set to private by default, so payments and friends lists will remain private, being only visible to the parent or guardian. Parental controls also include the ability to lock, unlock, and manage the PIN for their Teen's debit card, authorize whether their child can access the Venmo app, and block suspicious users from interacting with the Teen account.
The Venmo Teen account has no monthly fees, and the debit card provides no-fee cash withdrawals at participating ATMs. Venmo adds that Teen accounts may be eligible to receive Direct Deposits, allowing them to use the account to receive any wages for babysitting, washing cards, or any other jobs they have.
The Venmo Teen account will roll out to select customers starting June 2023 and will be "widely available in the coming weeks."
To get started, parents navigate to the 'Me' screen in the Venmo app, tap their name in the top left-hand corner, and then tap "Create a teen account" from the drop-down menu. Parents can select a Teen Debit Card color, and enter information about their teen like name, date of birth, and address.
---
You might also like
---
More from Lifestyle
---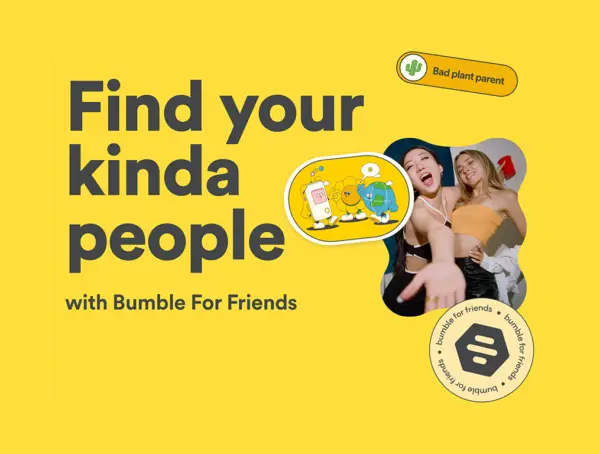 Dating app Bumble said it is testing a separate app, Bumble for Friends (BFF) in select markets to help users …