Wordle fans, rejoice! Twitter has banned the @Wordlinator bot spoiling your guesses with accurate answers and rude messages!
@wordlinator, a bot that replies to Wordle posts with rude messages and game spoilers, has been going around Twitter annoying users.
The good news is that Twitter has now banned the bot, disabling it from ruining the game with unsolicited solutions for the user's next steps in solving the word puzzle.
In case you don't already know this, Wordle is a game that consists of guessing a five-letter word within six attempts. Words up for guessing are the same for all users, and they change once a day.
Recently, Twitter and Facebook feeds have been populated with the puzzle picturing green, gray, or yellow squares accompanied by emoji that indicate how hard (or easy) it was for the user sharing the post to solve the word of the day in the game.
Note: if you like tweeting your wordIe scores, someone's made a bot you should block as it auto-responds with tomorrows answer pic.twitter.com/u62kBaTivn

— dan nguyen (@dancow) January 24, 2022
The bot's spoilers were accurate because the key in the game's code was easily accessible. But as expected, its disruption was not well received by those caught up in the trend.
But before fans of the game start celebrating the bot getting the boot on Twitter, it's important to note that when users share their Wordle results publicly, they are susceptible to internet predictions of what the next word will be, not to mention that another Wordlinator-like bot may pop up at any time.
So, it's advisable that once users see a similar bot appearing in comments, they block the bot account to avoid seeing unwanted future spoilers.
---
You might also like
---
More from Social Fun
---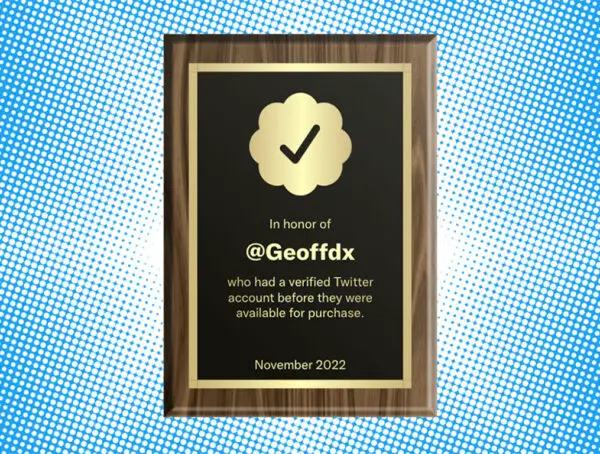 Veriforever is a web app that lets you create a personalized plaque to commemorate your Twitter verification. Before Elon takes …