TikTok is introducing a collection of culturally significant moments on the internet as NFTs curated by some of its top creators.
As more and more people on social media display their NFTs in their profile pictures, many platforms are looking into ways to take advantage of the trend and make the most out of the opportunities it has to offer.
One of these is TikTok, which is presenting a new approach to the digital art trend with the launch of a new collection of 'TikTok Top Moments' – digitized instances of internet breakthroughs that people will be able to own as a piece of web culture – curated by some of the platform's most popular stars.
TikTok explains that the newly coined TikTok Top Moments represents a collection of digital art featuring six culturally significant TikTok videos from some of the most appreciated creators on the platform – renowned for their cultural impact, in particular.
The six TikTok stars have partnered with various prominent NFT artists to create a limited edition of collectibles with a real-world redeemable value.
TikTok Top Moments features Lil Nas X, Rudy Willingham, Bella Poarch, Curtis Roach, Brittany Broski, FNMeka, Jess Marciante, and Gary Vaynerchuk, who are partnering with prominent NFT creators like COIN ARTIST, x0r, RTFKT, Grimes, and others.
The NFTs will be made available on Ethereum and powered by Immutable X, using StarkWare's first carbon-neutral Layer-2 scaling solution for Ethereum, meaning gas fees will be reduced to zero.
The first NFTs will auction on October 6, while additional, limited edition creations will be released weekly throughout the month.
"The creation that happens on TikTok helps drive culture and starts trends beyond the platform. As the creator economy continues to grow, we're continually looking for new and differentiated ways to support our creators," explains Nick Tran, Global Head of Marketing at TikTok. "Now, fans can own a moment on TikTok that helped shape the internet while supporting some of their favorite creators. We're excited to see how our community and NFT communities engage with some of the internet's most beloved cultural milestones." – 
Twitter previously launched a similar initiative in June, when it launched a collection of 140 NFTs matching its original character limit. However, as opposed to Twitter, TikTok's project confers lucrative compensation to the creators involved, as most of the proceeds from the sale of the NFTs will go to them.
---
You might also like
---
More from Tech
---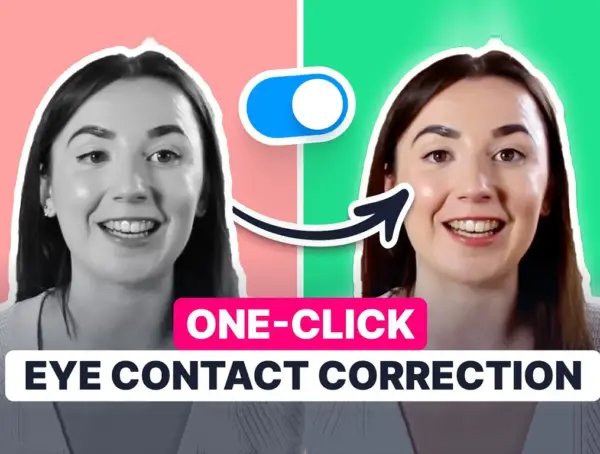 How many times have you struggled to keep eye contact with a camera when filming a video and reading off …