TikTok NewMusic will help users find more new tracks, and artists can use the new feature to promote their music.
TikTok has become one of the main platform where music is discovered, re-discovered sometimes and how it is consumed by many these days.
TikTok NewMusic is accessible via the search feature within the app. Type in "NewMusic" and then click on the dedicated hub and hashtag.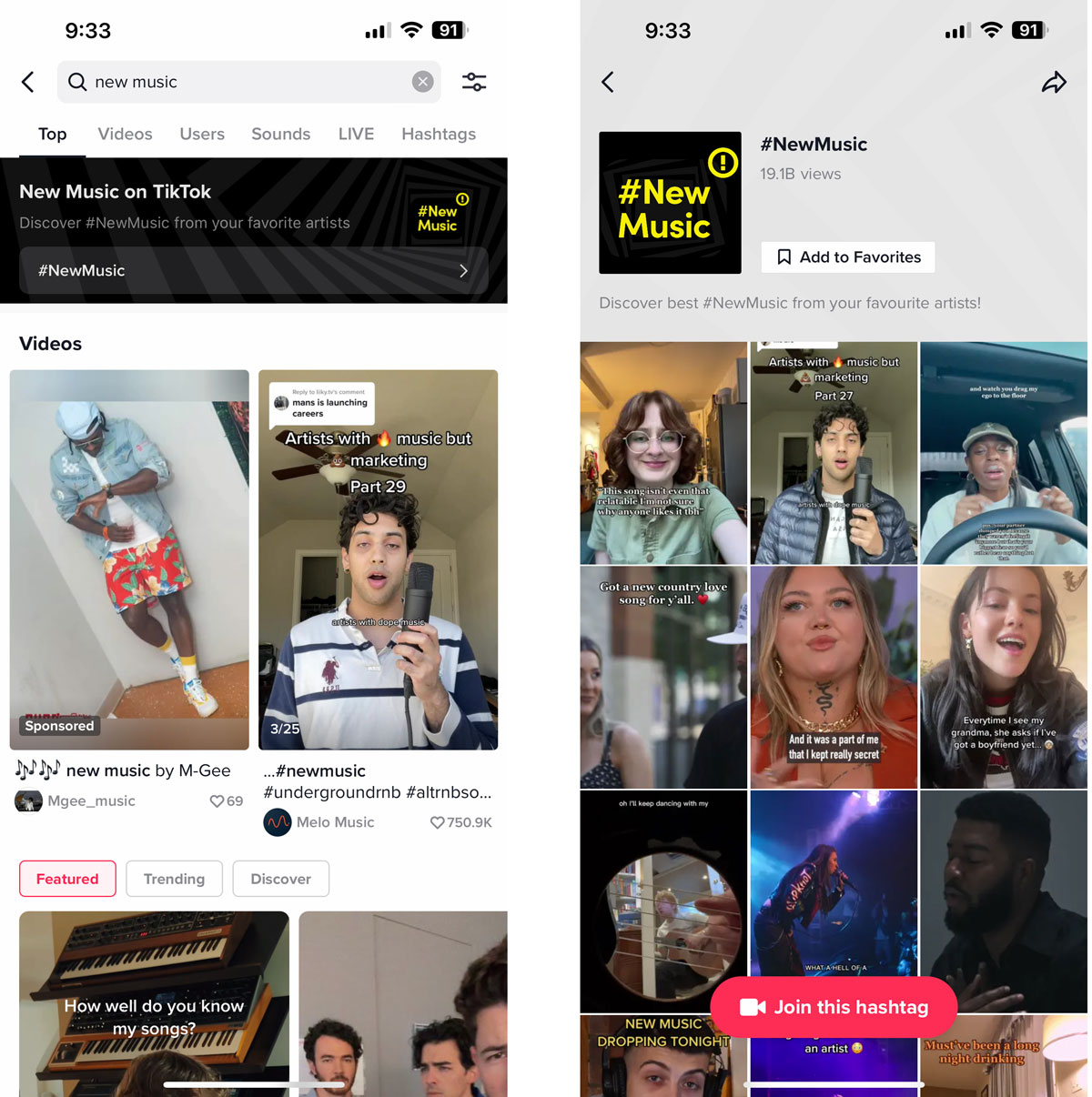 You get it, NewMusic isn't technically a new feature, but rather a new search and discovery experience built within the search feature of the app. Still, NewMusic (the hashtag) already has over 19 billion views as it kicks off officially today with endorsements from artists such as the Jonas Brothers or Miguel.
Music has always been a core of TikTok's DNA. The app itself was first born as Musical.ly, a platform focused on user-generated videos of people lip-synching various tunes. Musical.ly eventually merged into TikTok when Bytedance acquired it. The rest is history thanks to a well-crafted recommendation algorithm that has kept users engaged ever since. But no matter what goes viral on the app, music is almost always at the core of the experience.
The impact of TikTok on the music sphere has been recognized many times, creating hits and hitmakers out of nowhere, or sometimes, out of older tunes that most users of the app were too young to even remember (Fleetwood Mac, you feel me right?)
"We are thrilled to launch the #NewMusic Hub, a global discovery platform that celebrates and champions artists of all genres, from up-and-coming talent to international superstars," said Paul Hourican, Global Head of Music Operations at TikTok, in a statement. "TikTok is already a destination for artists who want to preview their newest works, and for music fans looking to discover new music, and this new feature will give artists a new way to connect with our global community. It presents an exciting opportunity to inspire artist creativity, spark connections, and foster a diverse musical landscape that embraces the unique talents and passions of artists and fans worldwide."
---
You might also like
---
More from Social Media
--- TIkTok is pulling the plug on TikTok Now, its BeReal clone, a little over nine month after it was first …