Stanely Kubrick's epic 2001: A Space Odyssey normally runs for 2 hours and 17 minutes. A Very Slow Movie Player is a device that will show it to you in almost a year, celebrating each frame as pieces of art. 
A very interesting guy called Bryan Boyer wanted to "celebrate slowness," so he experimented with an ePaper display, some Javascript, and a Raspberry Pi computer, and the result was VSMP, short for Very Slow Movie Player. And despite Boyer not calling his device a "digital photo frame," I think one can agree that it is one. That's because it displays any film at 24 frames an hour, making each frame last roughly 2.5 minutes as a result. As a reference, movies usually play at 24 frames per second.
To get a better idea of this, take a look at the timelapse video below.
Part of the VSMP's appeal is that it's so simple in its implementation (Boyer describes the entire process in detail here) and uses components that contribute to its simplicity. A Raspberry Pi computer drives a simple black-and-white ePaper display, and Javascript on the Pi makes a simplified version of any movie play very slowly, allowing the viewer to savour each beautiful frame. If a film is a masterpiece, so are each one of its frames.
And that's really the idea. As Boyer explains, this is a movie that "can be noticed, glanced at, or even inspected, but not watched."
I love it!
---
You might also like
---
More from Social Fun
---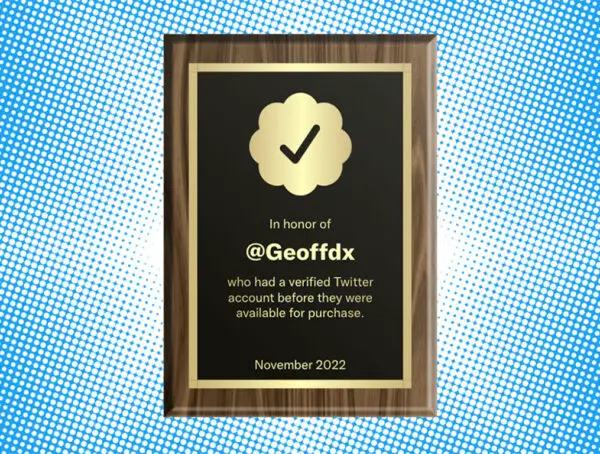 Veriforever is a web app that lets you create a personalized plaque to commemorate your Twitter verification. Before Elon takes …