The Weeknd has announced a special 'After Hours' XR album experience on TikTok Live stream on August 7 with encores to follow.
In partnership with XO, Republic Records, and Wave, TikTok will debut its first-ever in-app cross reality (XR) experience – the app's "very first virtual experience of one of the biggest albums of 2020 in After Hours."
Featuring rapper The Weeknd, 'The Weeknd Experience' is a live fan interactive & immersive XR moment that will take place on TikTok, to raise funds for the Equal Justice Initiative. Furthermore, TikTok will also be matching funds raised, and donating "to help challenge racial and economic injustice." Fans can donate directly from the TikTok app.
Fans will also be able to purchase exclusive merchandise that will be available as part of the new merch capsule release available from August 6th – 10th, only at shop.theweeknd.com.
Apart from taking part in the virtual musical experience, purchasing merchandise, and donating, fans will be able to interact with The Weeknd himself, as he takes them "on an epic After Hours journey." The experience will take place on TikTok LIVE stream, on Friday, August 7th at 5:30 pm PT / 8:30 pm ET on the official @tiktok account.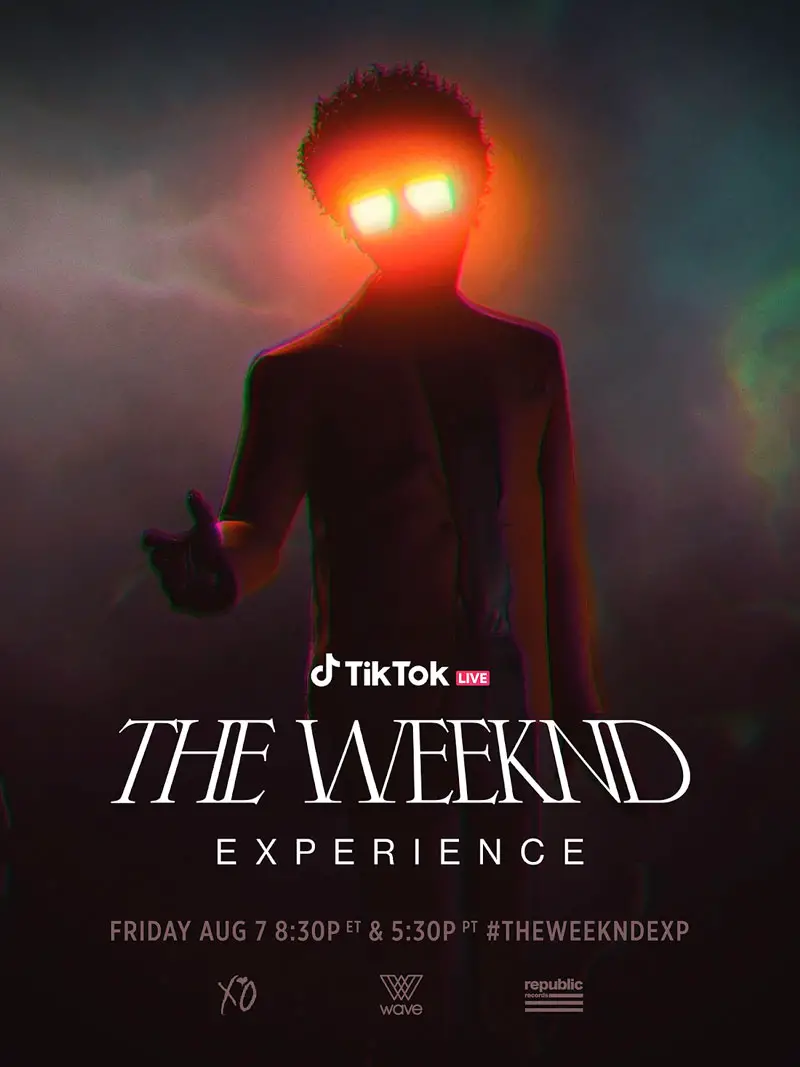 The #TheWeekndEXP was created with Wave, "the market leader in interactive virtual entertainment experiences," and will offer fans "an 'at-home' experience like no other — a technologically innovative presentation of the world's most listened-to artist on Spotify playing smash hits from his recent #1 album After Hours, the most-streamed R&B album in history."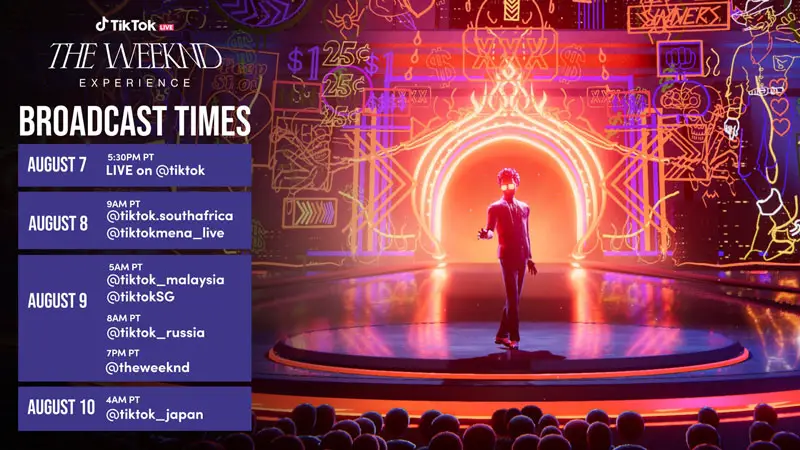 After Hours is certainly one of the biggest albums of 2020 so far, and "Blinding Lights," (the album's second single) has inspired more than 1.5 million video creations on TikTok. It is also responsible for the birth of the "#BlindingLightsChallenge." The popularity of the single on TikTok has helped it take the #1 spot on the Billboard Hot 100.
The countdown begins on August 7 at 5:30 pm PT on @TikTok Live. To RSVP for The Weeknd Experience visit this site: wave.watch/theweekndontiktok
---
You might also like
---
More from TikTok
---
TikTok Tako is a new AI chatbot that could "radically change search and navigation" in the app. News of the test …