I've been using Snapchat for slightly over a year now, mostly for personal reasons, and in one instance, for a client. It's pretty fun and I use it on a daily basis. I have enjoyed experiencing the mobile app grow with every update. It keeps getting better!
If you don't relate to the above paragraph, but are curious about Snapchat, I have some advice… Are you ready? Use it! The best way to learn is to use it! I know it takes time and might seem pointless, but trust me it's worth it, and fun!
Regardless of whether you are a Snapchat expert, novice or someone in the middle, you can stand to read the do's and don'ts of Snapchat.
If you like our stories, there is an easy way to stay updated:
Follow @wersm
Doubling-Up
Don't add the same picture/video to your story and send it to all your friends. Most of us "snappers" watch all recent stories. If you have also sent it to us, it just seems repetitive and unnecessary.
Customising Seconds 
If you haven't veered away from the ten-second default on your pictures, you should start! Think about the picture you are sending. How long would you want to see it if it came from someone else? Most of the time, it's not ten seconds. There are two rules to consider when deciding the length of your snap.
If you like our stories, there is an easy way to stay updated:
Follow @wersm
Don't make the picture last too long.
Don't you cringe at the thought of your viewers vigorously tapping through your stories in hope that it's over soon? We don't need to see a picture of your coffee for ten seconds. Although it's probably a delicious coffee, three or four seconds is enough.
On the other hand, don't make it too short.
If the picture is complex or there's a lot of text, we may need some extra time to view it.
The Silent Treatment
We all know the feeling. We take the time to create and send a picture/video to one of our friends. We see they viewed it and we never get a response. We're a little disappointed. Did they really see it? Why didn't they reply? The occasional non-reply is acceptable. We get it, you're busy. But if you are constantly not replying to people, they will stop "snapping" to you. So even if you don't feel like taking a picture and sending it back, reply by using the message feature!
Noisy Distractions
Did you know you can turn off the sound in your videos? We don't necessarily want to hear the wind while you are on that amazing boat ride. Do us a favor and turn off the sound of your windy or noisy video. Our ears will thank you.
If you like our stories, there is an easy way to stay updated:
Follow @wersm
Of course, you may always adhere to your personal Snapchat style. Afterall, social media enables us to express ourselves how we'd like. My suggestions are a product of what I've learned over the past year to positively increase the viewing experience for your audience on Snapchat.
Have something to add to this list? Let me know in the comments!
---
You might also like
---
More from Snapchat
---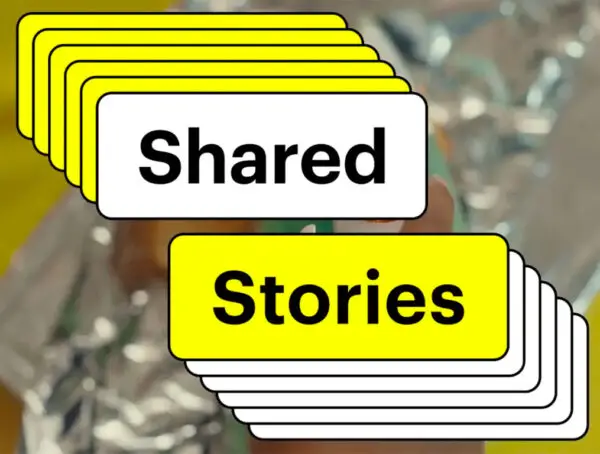 Snapchat shared stories will let users who have been added to custom stories invite their own friends to contribute. Custom Stories …