Step aside Siri, Alexa, and Cortana. There's a new voice in town and it's here to end gender bias in voice assistant technology. Meet Q. 
Q is a product of true collaboration. In an effort to reinforce the 'inclusivity' we should have in both society and the tech we develop and use, Copenhagen Pride, Virtue, Equal AI, Koalition Interactive and thirtysoundsgood created a digital amalgamation of thousands of non-binary individual voice recordings that have been altered to sit perfectly between both the male (145 Hz) and female (175Hz) voice frequencies to encapsulate its gender-neutral identity.
But this task wasn't as easy as it sounds because the researchers weren't actually the judges. They wanted input from the non-binary community to ensure that Q was reflected as such. Therefore, nearly 5,000 non-binary individuals across Denmark, UK, and Venezuela had their say throughout Q's development.
The best part though? Researchers Asmussen and Sherman, told Fast Company, "There is no price tag on Q." All they ask is for the big tech firms Apple, Amazon, Google and Microsoft to collaborate with them because "Q is an example of what we hope the future holds; a future of ideas, inclusion, positions and diverse representation in technology."
So what's the appetite for voice-driven technology?
According to Voicebot.ai, 1 in 5 people (47.3 million) in the US alone have access to a 'smart speaker.' Furthermore, nearly 68% of them have not one… but two! And this mass adoption has come over the course of just 2 years really. Crazy right? Most users often have a soft feminine voice on their speakers. The only male alternative? Apple's Siri that can be switched on in your settings.
With nearly 60% of smart speaker users being male, does this explain the tech industry's infatuation with female voices taking the lead? Actually, no. Two studies have revealed that both men and women preferred female voices, and found to be 'warmer' and 'understanding' vs. the more authoritative male voice. So the argument of being 'sexist' is off the table.
BUT, Q does make a good point. The times have changed… so now it's time for technology to catch up.
---
You might also like
---
More from Tech
---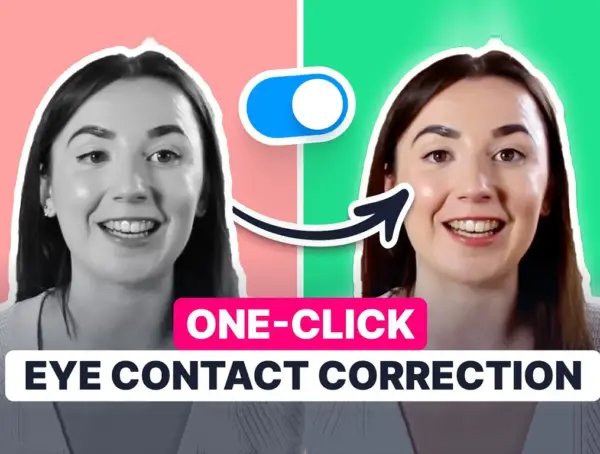 How many times have you struggled to keep eye contact with a camera when filming a video and reading off …