In what might be the craziest idea in urban mobility, Reebok has launched Reebok To Go, the first rentable sneaker service.
Major cities around the world are being invaded by electric scooters you can rent by the minute. Reebok had a different idea, one that makes people exercise.
Reebok believes in the power of moving, but not just moving by means of transportation, moving with your own two feet. This is the reason behind the brand's Reebok To Go, an alternative to e-scooters. Reebok To Go is the first rentable sneaker service ever. The service works similarly to rental scooters. The shoes are equipped with a QR-Code you can scan with your phone. Once you have entered your details, it's just a case of putting them on, and walking – or better, running – away.
The soles of the sneakers are equipped with a GPS tag so that each pair can be tracked on a map in real-time. And once you are done with the shoes, you can just "park" them, ready to be used by someone else.
I will be honest here. When I first learned about Reebok To Go, I thought it was a joke. It had to be. Who wears sneakers that have just been worn by some stranger? Who wears sneakers they find on the streets? And how do you cater to all shoe-sizes out there? I mean, the concept is awesome, but there are a lot of questions that needed to be answered.
But none of that actually matters. Because Reebok To Go was probably never meant to be a real thing, only a beautifully imagined and very creative PR stunt. Yes, the service was meant to be a great reminder of the importance of getting daily exercise.  And if it helped more people rediscover the fun of walking around the city instead of gliding on an e-scooter, then that definitely was a step in the right direction.
CREDITS
Brand: Reebok
Advertising Agency: M&C Saatchi, Stockholm, Sweden
---
You might also like
---
More from Lifestyle
---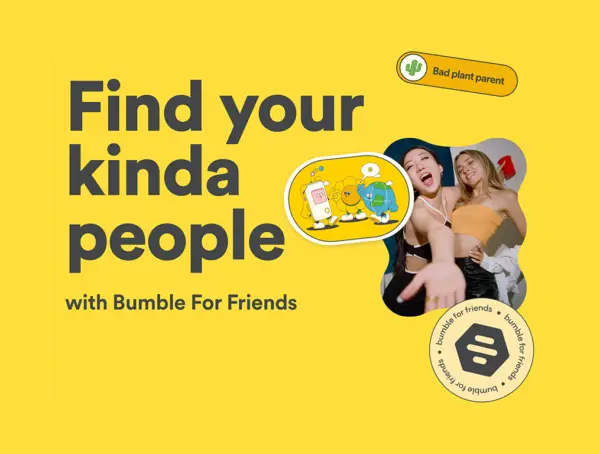 Dating app Bumble said it is testing a separate app, Bumble for Friends (BFF) in select markets to help users …