"Thanks for Sharing! Thanks for Following! Thanks for The Retweet!" – These well-intentioned responses get real old, real quick. Why? When we get into the habit of repeating these auto-expressions ad nauseum, we quickly forget the sentiment that is meant by them.
Here are my favorite ways to say the thank yous we say EVERY DAY… online and offline. These ideas will WOW you… and also make you say, "Duh. Why wasn't I doing that?"
Linguistic Disruption 101: I Think I'm Gonna Make It!
Back in my college-teaching days, Emory University professor Benjamin Hary did a great field assignment with Linguistics 101 students. The idea was simple, but disruptive, in the most wonderful of ways.
We were asked to upset the most basic, universal exchange in the world:
"How ya' doin?"
"Fine."
This salutatory call-and-response is so deeply ingrained for the English speaker, it doesn't even mean what it says. Stateside at least, "How are you?" is closer to just saying "Hi." Nobody expects you to ever say anything other than "fine."
Which of course makes it ripe for disruption. While T.A.ing that course, I took to answering "How ya' doin'?" with an exuberant, "I think I'm gonna make it!" (I took a cue from the tautological French Ça va? – Ça va). I still do it to this day. And my interlocutor does a double-take every single time.
So, what's happening? Disrupting the auto-responses with which we're programmed "wakes us up" in the middle of what has become alarmingly routine. It disrupts the exchanges that are so important, they've somehow become "canned."
If you like our stories, there is an easy way to stay updated:
Follow @wersm
It Takes A Lot Of Time To Say Nothing At All
On social media, this is the mundane fate of one of the most meaningful and human activities – acknowledging those who engage with us.
Think about it – this is SO not okay. How has thanking those who pay us in this most coveted social currency, become next-to-meaningless in its most basic, rote form? In short, repetition. In wanting to thank everyone, we end up thanking no one in a way that engages, impacts, or means anything at all!
Ouch. That's some tough truth when we think about how much time we spend saying very little at all.
CPR For Your Thank Yous
Let's breathe some life back into your own personal customs of showing appreciation, shall we?
@laraeastburn Aww, you're sweet. Nice to meet you too!

— Violeta (@VioletaNedkova) October 11, 2015
I love Jay Acunzo's insanely clever "Sorry For Marketing" blog. I share nearly every post, and most of the time I find myself replying to the newsletter just to make sure someone's telling him how awesome and freakin' smart he is.
One day, I wrote Jay that his newest article was so funny I spit out my coffee.
He could have replied, "Haha thanks." Because that's a thing that many tired or can't-take-a-compliment people do. Oh no! Instead, Jay emailed me a $10 Starbucks gift card. I did mention how clever is he, right?
In addition to Starbucks e-gift cards, consider these humdrum-disruptors:
– Write them a recommendation on LinkedIn. It doesn't cost a dime and couldn't be more a useful way to tell the world what you think of someone, while helping them build trust online.
– Send a Fandango voucher your fan can take to any movie theatre.
– Send a book straight to their Kindle! ​Many digital favorites are under $10 on Amazon.
– Snail mail always impresses. I like to use the National Day Calendar to send funny notes on VERY unusual holidays. ​Scan through the calendar to find days that fit your brand or your customer's. I also keep This Pinterest Board full of wonderful small tokens you can send through the mail for a price of a stamp​. ​More thoughtful than a notecard, less expensive than a full­-on gift.
PRO TIP: You'll often find mailing addresses at the bottom of their newsletters or contact pages. But why not just reach out? I use this cryptic message: "(Awesome person), can I have your mailing address? I like to send things."
Yes, saying "thank you" in a way that people hear it, takes a couple extra seconds. If you've read all the way to here, you'll get that. You're my kind of person. And I like you already. A lot.
You make my heart do this!
Speak Human, Win The Internet.
---
You might also like
---
More from Experts Talk
---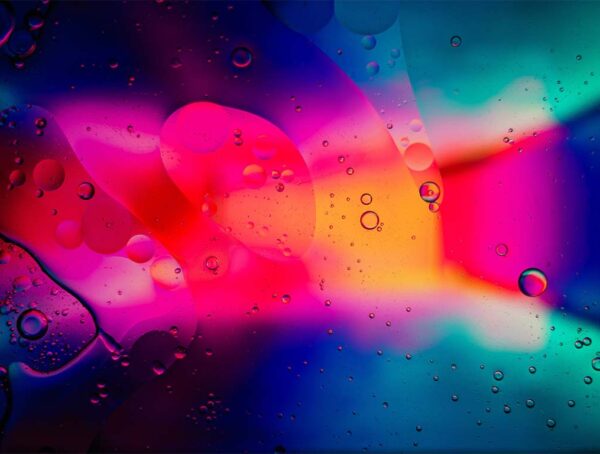 In this month's experiment, we set out to find out whether adding custom alt text on Instagram posts improves reach.