Tagg just received the financial blessing from prominent social media execs to launch the flexible and creative new social app out of beta.
In response to Gen Z's general dissatisfaction with the stigma and uniformity of mainstream social media, some of them are building their own apps.
One of these is Tagg, a "social branding" app for creative Gen Zs which is about to venture out of its private beta zone thanks to a $2million seed round from prominent voices of the social media landscape like Twitter co-founder Biz Stone, Facebook's former VP of International Growth Ed Baker, TripAdvisor founder Stephen Kaufer, Pillar VC, and others.
Tagg, which currently has thousands of users, and thousands more on a waitlist, is an app similar to a link-in-bio service with a social element.
It allows users to enjoy a high level of creative flexibility in representing themselves and their content to ensure that the service reflects what the demographic values the most: authenticity.
"In the digital world, the more authentic your brand, the more genuine your connections. Current social platforms fall short as they were not built for this evolving intersection of branding and connecting," the company explains. "Tagg is building and growing an environment allowing for full creative expression of oneself — no restrictions, no stigma."
Users can customize their profiles by selecting one of five profile skins. However, the preset skins are only suggestions: users are free to build the look and structure of their profiles from a blank slate and create their categories to organize their content.
"Profiles can look like anything, that's the beauty of it. We wanted to move away from the traditional, restrictive, cookie-cutter profiles that all social apps have, because as Gen Z-ers, we value freedom of expression and uniqueness a lot," co-founder Victor Loolo explained. "We wanted to find a happy, user-friendly medium between a traditional profile and a blank page, which would be challenging for a lot of people, so we went with profile skins."
The new social platform also excludes like counts by design to avoid psychological traps that lead young users to compare themselves to others in harmful and superficial ways. Instead, users can interact with content comments and shares and follow other creators.
Although the platform is not tokenized nor decentralized (yet), it expresses the founder's inclination toward web3 concepts and provides a longer-lasting solution to the creator economy issues by rewarding users with points for publishing and engaging with content, as opposed to relying on creator funds and inconsistent brand deals.
At this stage, however, the rewards serve as nothing more than vanity points, though the app is looking into introducing reward tokens in the form of cryptocurrency creators can earn in exchange for their work and engagement on the platform.
---
You might also like
---
More from Tech
---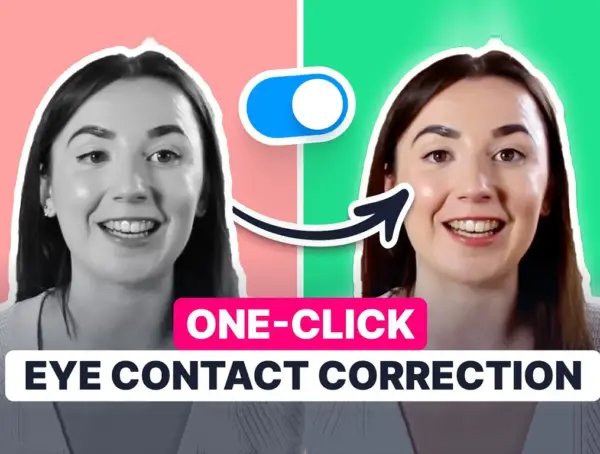 How many times have you struggled to keep eye contact with a camera when filming a video and reading off …