Dressing up as 'the Captain' in that Captain Morgan Snapchat campaign was funny, right? Not according to the UK's Advertising Standards Association. 
In June of 2017, Diageo launched a Snapchat Audience Lens that enabled users to dress 'Like the Captain' and drink like him too! As if that wasn't enough, the lens also featured a seagull, scrolling text that said 'Live like the Captain,' and a voiceover that said 'Captain' as people cheered. So, there's a lot going on, but no harm, no foul, right? Wrong. According to the ASA, there was a clear problem with the ad, resulting in it getting banned. Why? Because of its possible exposure to minors, of course!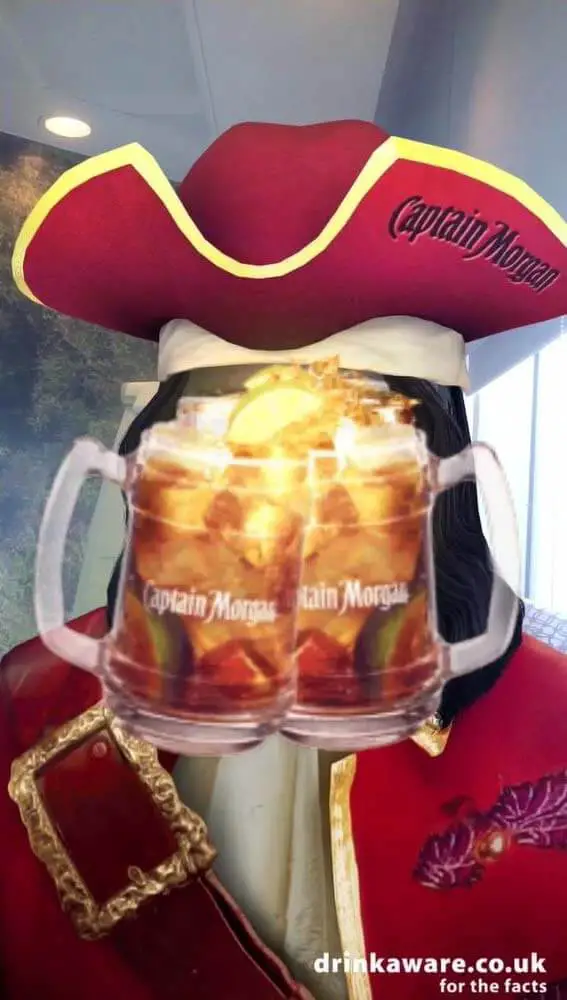 The numbers just didn't add up. While the brand was using age-gated targeting on the lens, excluding anyone under the age of 18, the ASA's concern surrounded those lying about their age on their Snapchat accounts. And maybe that is something Snapchat hadn't considered until now. Or had it, but has simply chosen to ignore it? Either way, that's a topic for another day, but here are the stats that matter:
Officially, according to Snapchat, 77% of UK users are aged 18 and over. According to recent research from Ofcom though, 12-15 year-olds accounted for 58% of Snapchat users.
So what does this mean for the adult beverage industry? Well, as of Jan 10, Diageo has suspended its Snapchat activity in the UK, and globally. According to Campaign Live, even competitor brands such as AB InBev and Pernod Ricard have heeded the warning as well, releasing statements that they, too, have suspended Snapchat activity.
Personally, I'm a bit sceptical about this sudden change of heart. Children are, whether we like it or not, exposed to far worse… and daily. And lying about their age doesn't JUST cover Snapchat, or the adult beverage industry for that matter. Lying on social media is done a lot, and age-restricted websites are a joke. As long as someone can do simple math (i.e. put a birthdate that equates to being 18+), you are in.
Additionally, kids are consistently exposed to sex, drugs, and alcohol references, across the media landscape – from TV shows to commercials, movies and more.  Don't even get me started on video games…
Now, what does it mean for social media marketing? Well, for one, it's certainly an early indication of what's to come in 2018. Regulations are coming in HOT, whether we are ready for them or not. So, it's time to get strategic – and I mean critically strategic, and prepare for more red letters in 2018.
Are you ready? I'd love to hear your thoughts!
---
You might also like
---
More from Experts Talk
---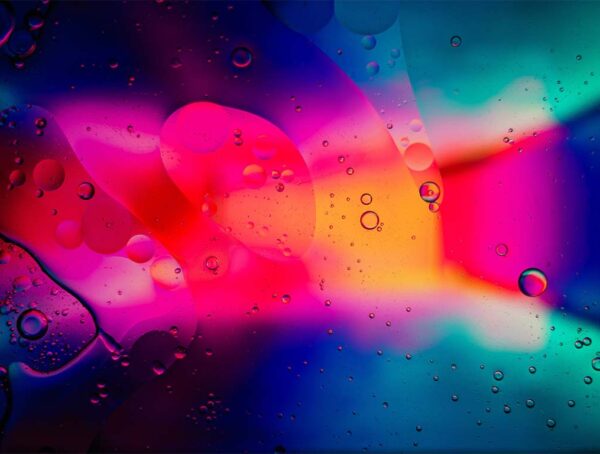 In this month's experiment, we set out to find out whether adding custom alt text on Instagram posts improves reach.