Measuring online influence isn't new, but Skorr is much more than a simple measurement tool. It's also an AI dashboard that will tell you how to get more social reach.
Admit it, you were always curious about "your score." It really all started with Klout (whatever happened to that), and now we'd still all like to know how "good" we are at social. Or rather… how much we're loved in the social space, and how much social influence we really have.
Skorr is part of a new generation of tools that measure online influence. It measures your social media influence per channel (Facebook, Twitter, Instagram, LinkedIn, YouTube and Tumblr) but then also provides a combined score. The scoring scale goes from 1-100.
But Skorr is much more than just a tool to measure how awesome – read "influential" – you are on social media. It actually wants you to become better. The app uses AI to deliver suggestions for improvements. The app mixes hard data – i.e the number of engagements your posts get – with machine learning, language processing, emotion analysis, and link analysis. That way, it can measure your social influence, but also help you improve, and even predict your posts success.
"We wanted to give individuals the same degree of empowerment and control of their presence online as big brands and companies already have," Skorr founder and CEO Miguel Caeiro said in a statement. "With the fast-changing environment in social media offering wonderful opportunities and challenges, but also some threats, we saw the need to provide this coaching ability to all users."
Skorr Is Powered By Artificial Intelligence
Skorr is an AI-powered tool, which means that it will learn from your posts and become better over time. Your "skorr" is likely to evolve quickly during the first few days, before it stabilizes and the app starts making the best suggestions for you to improve your social presence.
https://www.youtube.com/watch?v=mcwM8j8c9lM
Find out more about the app on their website. The app is currently available for Android and iOS.
So, what's your Skorr?
---
You might also like
---
More from Reviews
---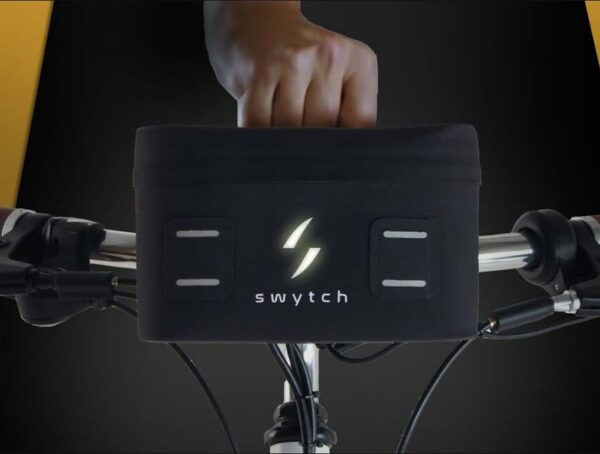 I converted my folding bike into an e-bike with the world's smallest and lightest conversion kit. I love riding my …