Salvation Army has hijacked the launch of the controversial launch of Balenciaga's Paris sneaker, with its own 'truly destroyed' campaign.
If you are like me you are still flabbergasted by the launch of the latest and very controversial Balenciaga Paris sneaker, an intentionally tattered and torn high-top.
But it triggered a reaction from the Salvation Army, and that is actually a beautiful thing. The international charity launched its own 'Truly Destroyed' campaign, together with a website and fundraising initiative that spotlights sneakers – and shoes – that once belonged to homeless people. And all these shoes look uncomfortably similar to Balenciaga's $1,850 sneakers!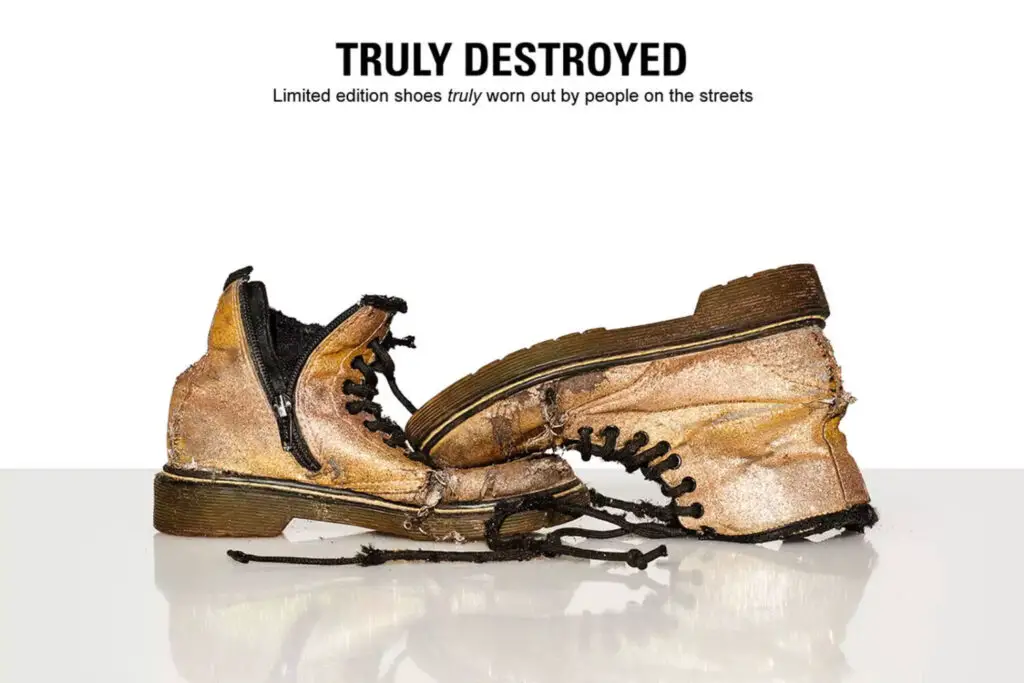 The campaign mimicks Balenciaga's website and imagery to invite viewers to "discover the collection." The dirty, yellowing shoes are priced at €1,450 each and offer product descriptions including details such as "painful fit," "detached sole," or even "blood residue."
The shoes are not for sale per say, but the website prompts visitors to donate to Salvation Army, which helps provide food, housing, and financial assistance to those living in poverty.
"The fashion world is all about how clothes and shoes look," said Thamar Keuning, marketing and communications officer at Salvation Army ReShare. "The creativity and variety that comes with it can be wonderful, as is high fashion, or Balenciaga for that matter.
"However, it is also sometimes at odds with what clothing means to most of the people we deal with, and that is purely functional. The destroyed shoes of a homeless person opposite the high-fashion products of this fashion industry literally and symbolically reflect the inequality in the world."
Creative directors Julio Álvarez and César García clarified that Truly Destroyed isn't intended as an attack on Balenciaga, nor on creative director Demna Gvasalia.
"We have a lot of respect for Gvasalia's vision… We understand the fashion world has its codes, and we are not here to judge them," Álvarez said.
"If anything, we're thankful they decided to come up with the limited-edition sneakers described as 'totally destroyed,' because that's what sparked our idea: selling used sneakers worn by people living in the streets. Not treated to look destroyed, but truly destroyed, due to their tough life conditions."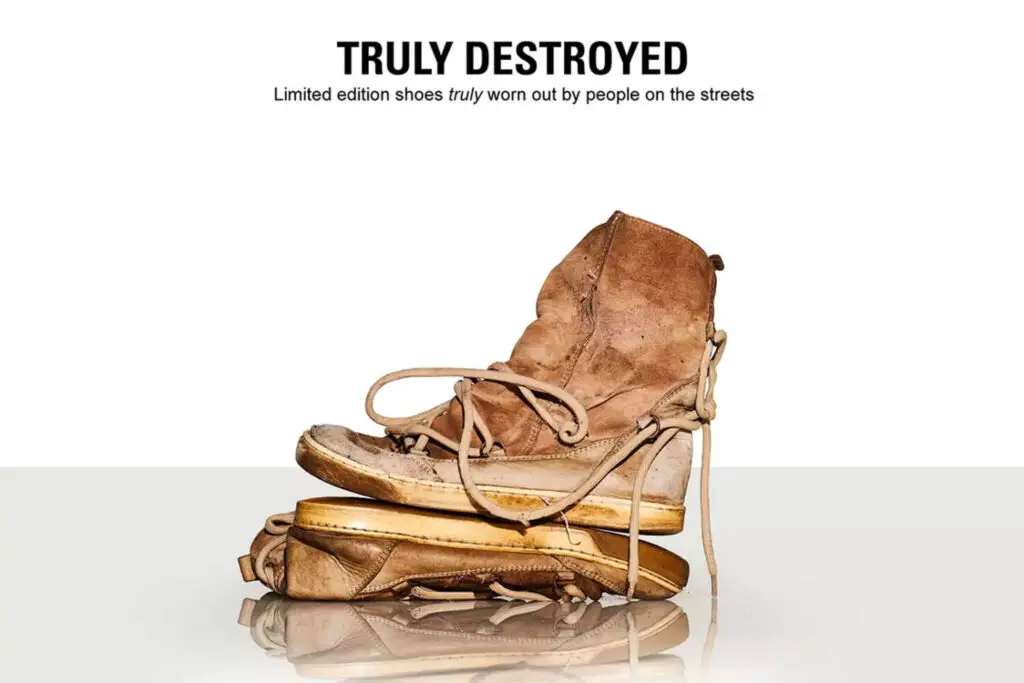 You might also like
---
More from Featured
--- TIkTok is pulling the plug on TikTok Now, its BeReal clone, a little over nine month after it was first …