Reddit is integrating Dubsmash's video editing abilities into its camera, supercharging video capabilities for Redditors.
After acquiring Dubsmash, Reddit is now looking to merge the app's video editing tools into its app. As announced last week, Reddit will officially shut down Dubsmash as a separate app by February next year and integrate its video tools into the Reddit camera.
Integrating Dubsmash's tools into Reddit itself will expand on the effects available on the platform, allowing users to quickly put together creative, fun videos that stand out in its feed. For example, Dubsmash enables users to create videos based on music clips and include effects that are timed to a clip's beat or fun filters as the music progresses.
The decision to merge Dubsmash into Reddit aligns with the platform's further efforts to expand its video features. For example, Reddit has seen a significant increase in viewership since it introduced a TikTok-like short video format in August.
As Reddit notes, "to date this year (January 2021 to November 2021), video content has soared on Reddit. We've seen nearly 70% growth in overall hours watched, and a more than 30% increase in daily active video viewers."
Reddit has been improving its video creation and editing tools for use in the app, updating its camera to provide recording speed options, video timers, the capacity to upload clips in both landscape and portrait mode, and new video clipping options.
In addition to the camera improvements, Reddit is also about to add AR lenses for the first time, along with the ability to add stickers to videos, use drawing tools and add voiceovers to clips.
Reddit users can already enjoy the new camera features on their Reddit app on both iOS and Android. The Dubsmash app will remain available to its users until February 2022, before Reddit shuts it down.
---
You might also like
---
More from Reddit
---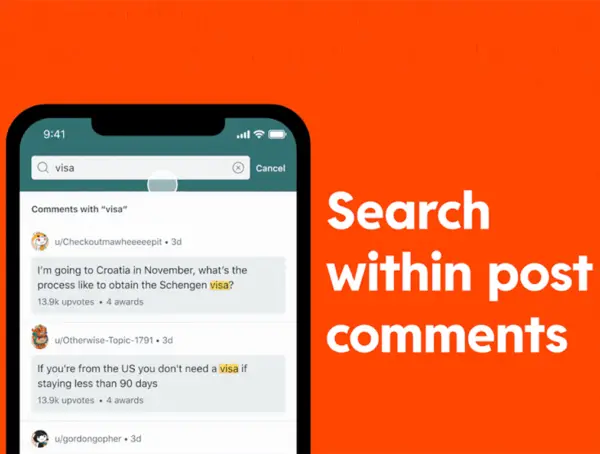 Users will now be able to search Reddit comments within a specific post right from the search bar. This new search …