Reddit has announced new features to improve Reddit Talk: recording, web experiences, live comments, and a live bar.
Since Reddit introduced its live audio chat feature to "empower moderators to host live audio conversations in their communities," Reddit Talk has seen an increase in daily active listeners of more than 250%. Talk has also been enabled in more than 1,000 subreddits.
Now, the four features Reddit is announcing are aimed at increasing Reddit Talk engagement and making it easier to find live audio conversations in communities people belong to. Last week, Reddit rolled out a handful of new product features to Reddit Talk across desktop, web, and iOS/Android apps.
Firstly, Reddit is now allowing users who visit a Reddit Talk post from a past live session to listen to a recording of it. In addition, they will be able to reproduce the audio clip on any device they are using Reddit with, including on the web and Reddit's native apps.
The second feature introduced is called Web Experiences, and it is a step forward in Reddit's expansion progress for the Reddit Talk product. With it, Reddit is enabling access to Reddit Talk, along with speaker and host controls, to web users.
Thirdly, Reddit has announced that it is enabling emoji and text comments, so any Redditors can actively participate in a Talk. This update adds interactive options for Talk listeners, whose abilities were till now limited to raising their hand to join the stage but couldn't comment in real-time.
Enabling comments and emojis allows Talks listeners to more easily engage in the conversation without necessarily having to speak.
The last feature introduces Live Bar, an experimental function placed at the top of the home feed which offers users the chance to see what Talks are currently taking place. This new feature makes it easier for Redditors to stay up to speed with what is going on and to discover new Reddit Talks in the communities they follow.
---
You might also like
---
More from Reddit
---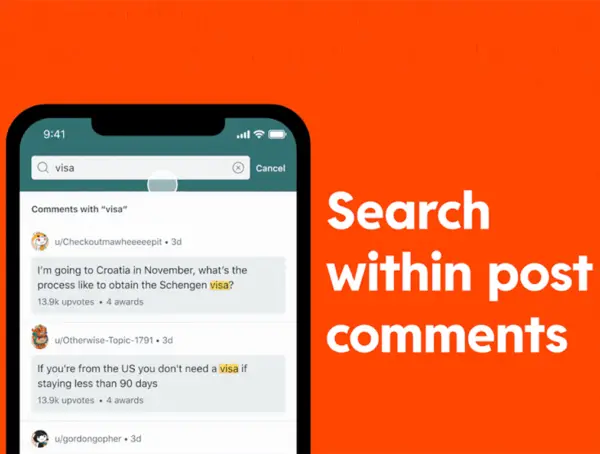 Users will now be able to search Reddit comments within a specific post right from the search bar. This new search …