Taking advantage of legal loopholes in the copyright law regarding NFTs, Quentin Tarantino is minting his handwritten Pulp Fiction script.
Quentin Tarantino is launching the sale of his Pulp Fiction NFT series, despite Miramax threatening a copyright lawsuit again him.
The filmmaker, film director, screenwriter, producer, film critic, and actor will launch his project, dubbed Tarantino NFTs, on January 10, and the drop will include one-of-a-kind digital assets from the original handwritten screenplay from the 1994 cult film.
The script was minted in collaboration with SCRT Labs, broken into several iconic scenes, and accompanied by a voice recording where Tarantino comments on the significance of the work.
"I have the entire Pulp Fiction script written in my own hand, from page one to the last page," Tarantino said in an interview published on YouTube on December 29. "It's kind of just been sitting in a binder in my office on a filing cabinet, and the only other person who's ever seen it was the typist back in 1993."
The prestigious and culturally historical pages in the collection also present doodles, notes, and scenes that never made it to the film's final cut.
Following Tarantino's announcement of the project, Miramax, the film studio that produced the 1994 classic and still holds its intellectual property rights, filed a lawsuit against the film director.
"Tarantino's conduct has forced Miramax to bring this lawsuit against a valued collaborator in order to enforce, preserve, and protect its contractual and intellectual property rights relating to one of Miramax's most iconic and valuable film properties," the company wrote.
Tarantino intends, however, to go ahead with the NFT sale, even though Miramax sustains that it "holds the rights needed to develop, market, and sell NFTs relating to its deep film library."
Tarantino's lawyers have since disputed this on the basis that laws around intellectual property in the metaverse and NFTs, in particular, are still fuzzy.
https://twitter.com/TarantinoNFTs/status/1478773034290921478
Meanwhile, interested collectors can already fill out an interest form to join the project's waiting list ahead of the NFT drop.
---
You might also like
---
More from Lifestyle
---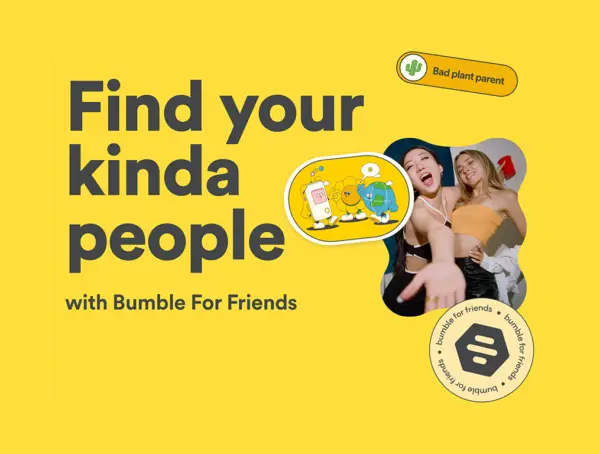 Dating app Bumble said it is testing a separate app, Bumble for Friends (BFF) in select markets to help users …