Tesla's CEO, Elon Musk is known to take suggestions from the public very seriously. This time the suggestion came from a ten-year old named Bria Loveday, who suggested that Tesla should hold a video contest. And that's exactly what Tesla is doing. 
Fancy yourself as a video guru? Want to create a video ad for one of the coolest car manufacturers out there today? Here's Project Loveday, a video contest conceived by a ten-year old schoolgirl. Named after Bria Loveday (the schoolgirl in question), Project Loveday will bring together 15 to 90-second video ads all made by fans (or just people who crave attention) of Tesla.
The company explains on its website how it will work:
[quote]Over the next couple of months we will collect videos from around the world as part of the "Project Loveday" video contest. If you're interested in submitting a video, simply create it, keep it to 90 seconds or less, send us a YouTube link along with your entry form, and wait to see if you're one of our top winners.[/quote]
Pretty simple. The top videos will be announced after May 8 – which is after the contest ends. Project Loveday might have been inspired by a kid, but you will have to be 18 years old or over to enter. However, under-18s can still get permission from a parent. Also, for inspiration, Tesla explains that entries will need to "relate to Tesla, SolarCity, [its] products, or [its] mission to accelerate the world's transition to sustainable energy."
Also, no nudity, violence, bad language, etc. Keep it clean. Finally, all narration or voiceovers need to be in the English language. So… what can one win? The top 10 videos will be featured on Tesla's social channels, and the top 3 of them will get an "additional promotion." The overall winner will be invited to a future product event "reasonable travel expenses" paid. Not bad.
Here is the letter from Bria Loveday, that inspired Tesla to go ahead with the video contest.
@elonmusk Elon, my daughter wrote you a letter for a school project. She mailed it to Tesla, but I figured I'd paste here. Thank you! pic.twitter.com/ntGEL9WCh3

— Steven (@Writer_StevenL) March 2, 2017
---
You might also like
---
More from Social Fun
---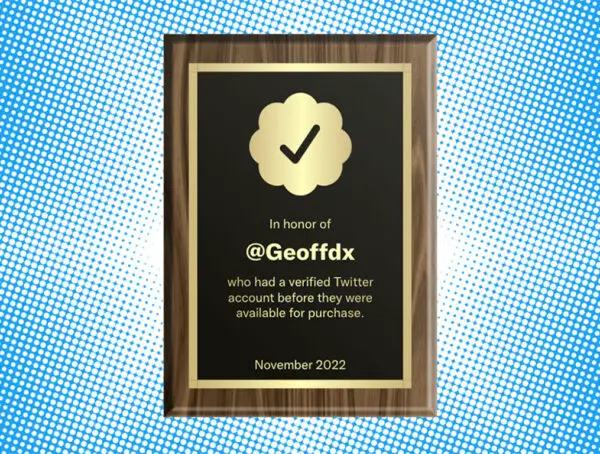 Veriforever is a web app that lets you create a personalized plaque to commemorate your Twitter verification. Before Elon takes …