"Lens is smarter than ever." Pinterest revealed that its flagship visual search tool can now identify over 2.5 billion objects across home and fashion pins.
Back in 2017, Pinterest launched Lens in beta. As an online/offline visual search tool using the power of AI to identify objects, Lens was a first of its kind. Today, over 600 million searches performed on Pinterest are done using the tool.
This week, Pinterest announced that it is rolling out new improvements to Lens, and most importantly, Lens will now incorporate shoppable pins directly into visual search results. Add to this the news that Lens can now recognize over 2.5 billion objects across home and fashion Pins, including tattoos, nails, sunglasses, cats, wedding dresses, plants, quilts, brownies, natural hairstyles, home decor, art, food, and more.
"Computer vision technology is no longer just a futuristic idea — it's made its way out of the labs and into the hands of Pinners who use the technology every day. From camera search where a picture is entered as the query, to saving Pins, visual signals power search, recommendations and results across Pinterest." – Pinterest blog
---
You might also like
---
More from Pinterest
---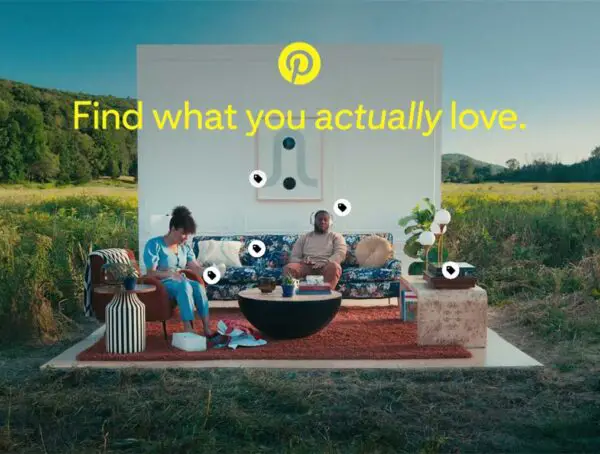 Pinterest is introducing new social-shopping features, including a new shoppable video ad format automatically generated from catalogs.