At its fourth developer conference in San Jose, Oculus has announced the standalone Oculus Go VR headset – its most affordable VR headset to-date. 
VR isn't moving as fast as Facebook (or Oculus) would have liked. In addition to the technology not being "quite there yet," a decent VR setup is far from cheap. Apart from needing a powerful PC to run it, the actual hardware is also beyond the means of many people. In its effort to get more people to buy its current setup – the Rift and Touch – it ran the "Summer of Rift" sale, pricing the bundle at $399 (and the Oculus Touch for $99) in July.
Having realised that in order to democratise VR, cheaper hardware is needed, so it's now launching a standalone VR headset: Oculus Go.
The Oculus Go, available early in 2018, will be the company's most affordable VR hardware to-date; but more importantly, it allows users to "effortlessly enter VR with no PC or wires attached." It's Oculus' first all-in-one VR headset, and its price starts at $199 in the U.S. Oculus has also improved its lenses on the new headset, and its "breathable fabrics" and "adjustable straps" add to the freedom it will hopefully provide.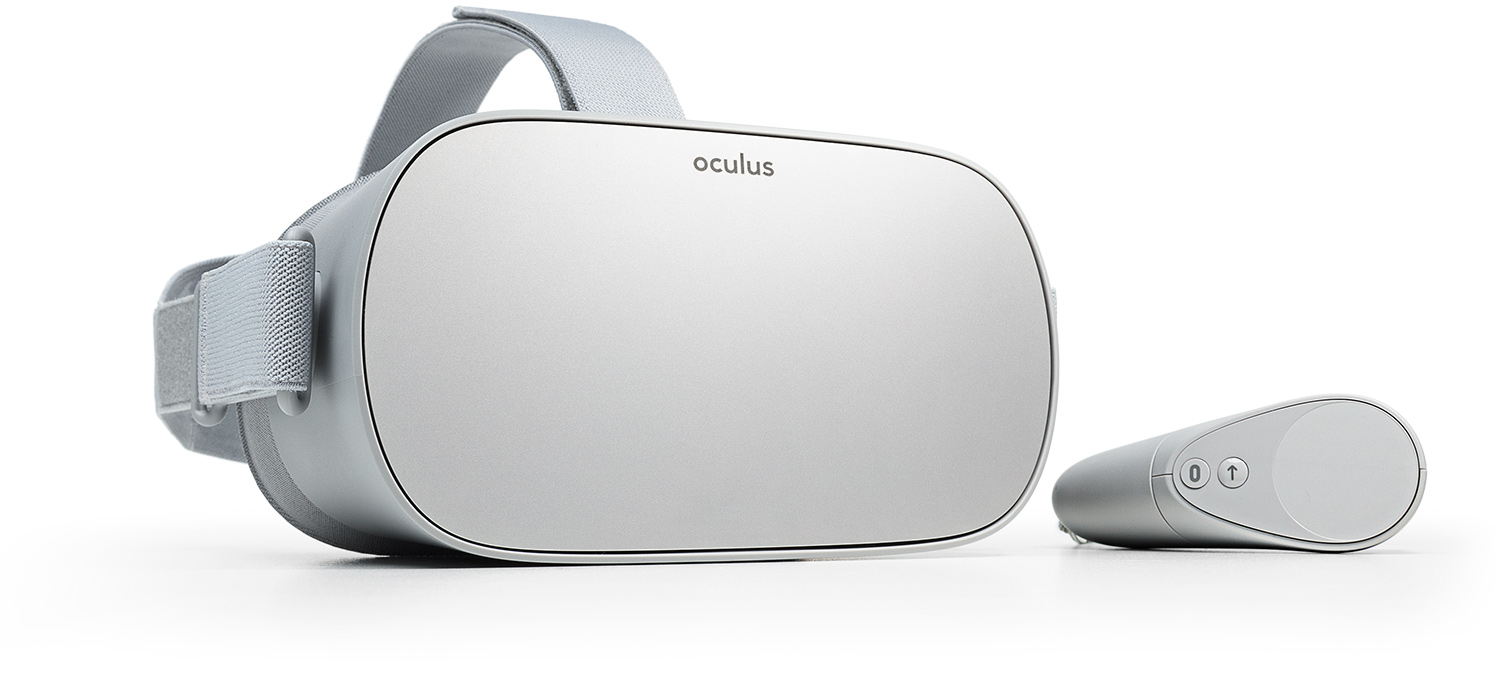 With the motto, "Watch. Play. Hang out," the Oculus Go promises to immerse users in "over 1,000 VR games, social apps, 360° experiences, and more."
Will the Oculus Go help democratise VR hardware? This remains to be seen.
During its developer conference, Oculus also showcased the updates it made to Project Santa Cruz — "a fully 6DOF, positionally tracked headset — which include fully tracked controllers that enable hand presence in the standalone form factor," and which "helps support Rift-like immersive content in an untethered environment."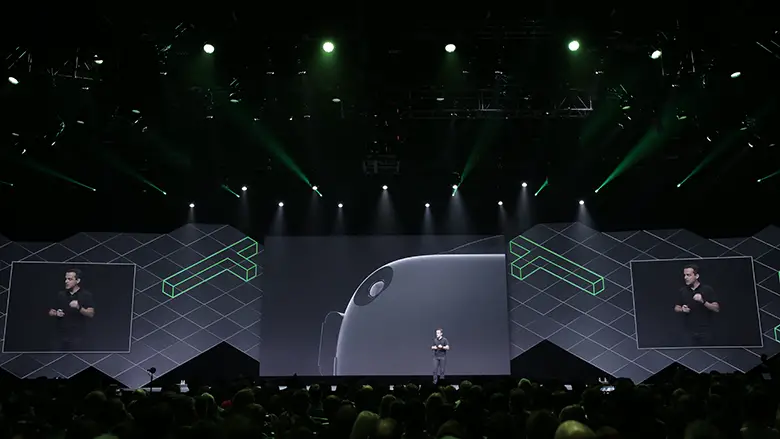 But that's not all. Oculus also introduced Oculus for Business, allowing companies to integrate VR into the office, and to use it for things like trainings, collaboration, and retail sales. Finally, Rift's software gets an update with Rift Core 2.0, bringing customization to Oculus Homewith environments, decor, and interactive gadgets that allow users to invite friends to visit their places and check out theirs, as well.
In terms of social VR products, Oculus announced Oculus Venues, that will allow users to "watch concerts and catch premieres of new movies and TV shows with up to 1,000 people." This is an exciting time for VR, and there is a lot more to come in the near future.
Images: Oculus
---
You might also like
---
More from Tech
---
Images leaked by app researcher Alessandra Paluzzi show that Instagram is working on an AI chatbot. According to the images shared …