We probably have a lot more important things to worry about right now, but can at least rest assured that the new XBOX Series X gaming console won't be huge. At least not in terms of size.
Microsoft's new Xbox Series X was recently unveiled, and since then, it's been compared to many things – an ashtray, a skyscraper, a bazooka, or even a fridge. Maybe it's because of the shape of the thing, or maybe because people just have a very active imagination.
It's definitely not because of the new console's size as it's just a little taller than a PS4 Pro. Either way, Microsoft felt obliged to answer. Nice marketing move, of course.
This week, Microsoft Tweeted a picture of the new console next to a fridge, with the words "Fridge for scale. #PowerYourDreams." The image compares the Xbox Series X's dimensions to those of the well-known kitchen appliance, clarifying just how big the console is actually going to be.
Fridge for scale. #PowerYourDreams pic.twitter.com/2n4OEUKXUz

— Xbox (@Xbox) March 16, 2020
The gaming console will measure 151mm in width, a 151mm in length, and 301mm in height. Sure, it could resemble a fridge (or several other things to be exact), but it's nowhere close to the size of one. However, it is actually quite big, compared to some older gaming consoles like the PS4 Pro.
This week, we also got a look at the XBOX Series X's specs.
XBOX Series X Specs
Let's take a look…
CPU: 8x Cores @ 3.8 GHz (3.6 GHz w/ SMT) Custom Zen 2 CPU
GPU: 12 TFLOPS, 52 CUs @ 1.825 GHz Custom RDNA 2 GPU
Die Size: 360.45 mm2
Process: 7nm Enhanced
Memory: 16 GB GDDR6 w/ 320b bus
Memory Bandwidth: 10GB @ 560 GB/s, 6GB @ 336 GB/s
Internal Storage: 1 TB Custom NVME SSD
I/O Throughput: 2.4 GB/s (Raw), 4.8 GB/s (Compressed, with custom hardware decompression block)
Expandable Storage: 1 TB Expansion Card (matches internal storage exactly)
External Storage: USB 3.2 External HDD Support
Optical Drive: 4K UHD Blu-Ray Drive
Performance Target: 4K @ 60 FPS, Up to 120 FPS
Your move, Sony.
---
You might also like
---
More from Tech
---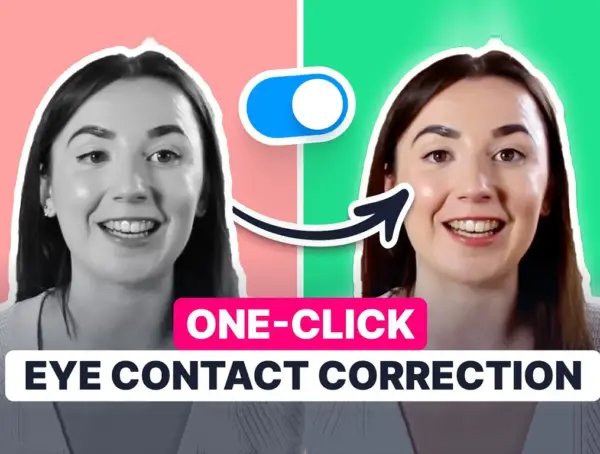 How many times have you struggled to keep eye contact with a camera when filming a video and reading off …