NFT fantasy soccer platform, Sorare, has raised $680 million as part of a Series B funding led by SoftBank's Vision Fund 2.
NFT fantasy soccer platform, Sorare, has raised a whopping $680 million in funding – the biggest Series B funding round for a European gaming company.
As a result, the Paris-based online gaming platform, which currently has only 30 staff members, is now valued at an astounding $4.3 billion. Sorare will use the money to acquire new licenses for its NFT products and expand its staff team to open offices in the US.
In an interview with VentureBeat, Thibaut Predhomme, head of operations at Sorare, explains the success behind the platform: "the magic happens at the intersection of collectibility and sports. It's based on the real-life performance of the players, and through this game, fans can actually connect with the players and what's happening in real life."
Users can buy cards based on their favorite players and teams and then play with those cards in fantasy soccer competitions. To enter competitions, they don't have to wager money or pay fees. So, for example, if Cristiano Ronaldo scores a goal in real life, he can score in the game, allowing players to earn more points.
Furthermore, at the end of each week, they can also win additional NFTs and merchandise.
Since January, the company has seen tremendous growth, with over $150 million worth of cards traded on the platform. In the past year, its monthly active paying users grew 34x, and its quarterly sales increased 51x over the same period.
Sorare has signed players from over 180 soccer organizations, including Real Madrid, Liverpool, Juventus, and teams belonging to the French and German Football Federation.
NFTs have recently exploded in fields such as art, sports collectibles, and music. For example, digital takes on collectible basketball cards, such as NBA Top Shot, have seen tremendous growth, surpassing $710 million in sales in just a year.
SoftBank was not the only entity that invested in Sorare, as other organizations and individual soccer players participated in the round. However, the SoftBank Group is not only getting a piece of the company; it is also placing its CEO, Marcelo Claure, on Sorare's Board of Directors.
The company's appeal to investors lies in its operating in the profitable fields of NFTs, sports cards (a $5 billion market), and global fantasy sports (an area projected to grow to $48 billion by 2027).
Sorare will use funds to improve a gaming experience that sets a new standard for how fans connect with the soccer clubs and players they love and expand its NFT fantasy sports into other disciplines.
Through collecting, owning, and trading digital collectibles, rare and limited by their very nature as NFTs, Sorare is designing a unique experience where users can truly own their game and build real-world connections.
Sorare started on Ethereum before it moved to the faster and more environmentally-friendly StarkWare Layer 2 protocol.
---
You might also like
---
More from Tech
---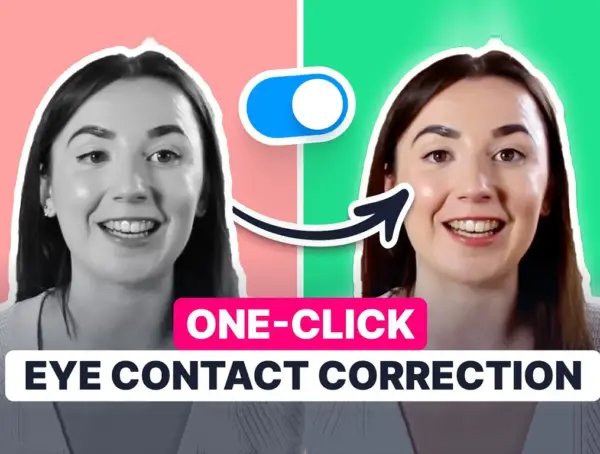 How many times have you struggled to keep eye contact with a camera when filming a video and reading off …