Nextdoor has announced it's removing its Forward to Police feature that allows people to forward urgent alerts to local law enforcement.
Mayors, governors, fire departments, police departments, and health departments across the United States, use Nextdoor – a hyperlocal social networking service for neighborhoods – to share critical, real-time information with people.
Law enforcement agencies have had access to a feature on the app called "Forward to Police," which allows neighbors to forward a safety post or alert to local police. Now, in an effort to shake accusations of racial profiling on its platform, Nextdoor is getting rid of the feature.
On its website, the company explains,
"As part of our anti-racism work and our efforts to make Nextdoor a place where all neighbors feel welcome, we have been examining all aspects of our product. After speaking with members and public agency partners, it is clear that the Forward to Police feature does not meet the needs of our members and only a small percentage of law enforcement agencies chose to use the tool."
The premise behind Nextdoor was to provide tools to allow neighbors to communicate with each other and with and public agencies, while the whole idea of the Forward to Police feature was to let neighbors report concerns with law enforcement.
However, Nextdoor has been facing scrutiny "over its role as a platform for racial profiling, its increasingly cozy partnerships with law enforcement, and after reports that some of its community moderators were removing posts that mentioned Black Lives Matter." explains a recent Bloomberg report, citing multiple sources.
The Bloomberg report points out that while Nextdoor is shutting down one feature (one that few people used apparently), it's keeping others that more people use to communicate with police through its app, "including one that allows direct messages to law enforcement."
---
You might also like
---
More from Care
---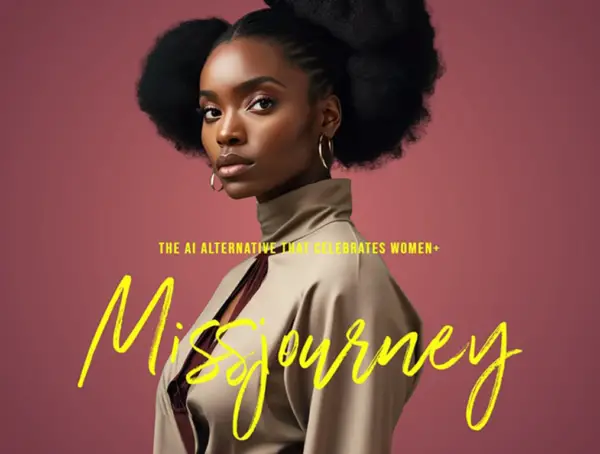 Missjourney is an AI tool that generates images exclusively of women, from CEOs to leaders, superheroes, doctors and engineers. TEDxAmsterdam Women …