To help cope with the Coronavirus pandemic, Nextdoor, the neighborhood social media platform, releases two new features: Groups and Help Map.
The pandemic is pushing tech companies to release new features ahead of schedule. Today Nextdoor, the neighborhood social network, rolled Groups and Help Map. The features had been in beta-testing with plans to be released in the future.
Groups enable members to stay connected with neighbors, discuss topics they care about and organize ways to help each other and improve their lives in the city. Groups can be created for one neighborhood, nearby neighborhoods or citywide.
Nextdoor explained that, while still in beta-testing, members used groups to discuss topics related to the Coronavirus pandemic. There were groups for parents and children to stay connected during school closings, as well as others to simply stay connected and entertained while working from home. It is this trend that pushed Nextdoor to roll out the feature early.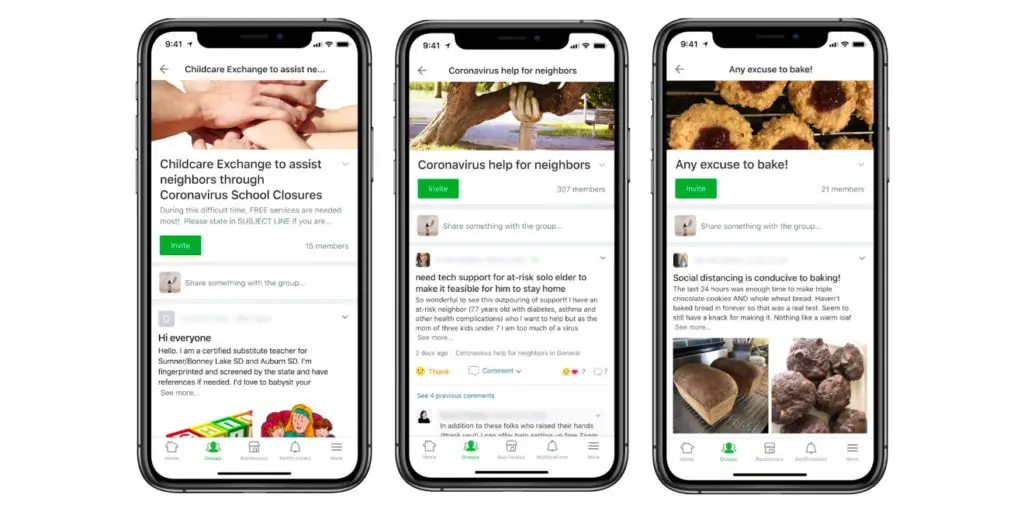 The second new feature, Help Map, is an interactive map of a neighborhood where members can mark themselves as available to help and support other members in need.  "Members can add themselves to the map detailing the errands or support they can help with. Particularly with at-risk and elderly neighbors being affected, we wanted to provide an easy way to find help in the coming weeks and months."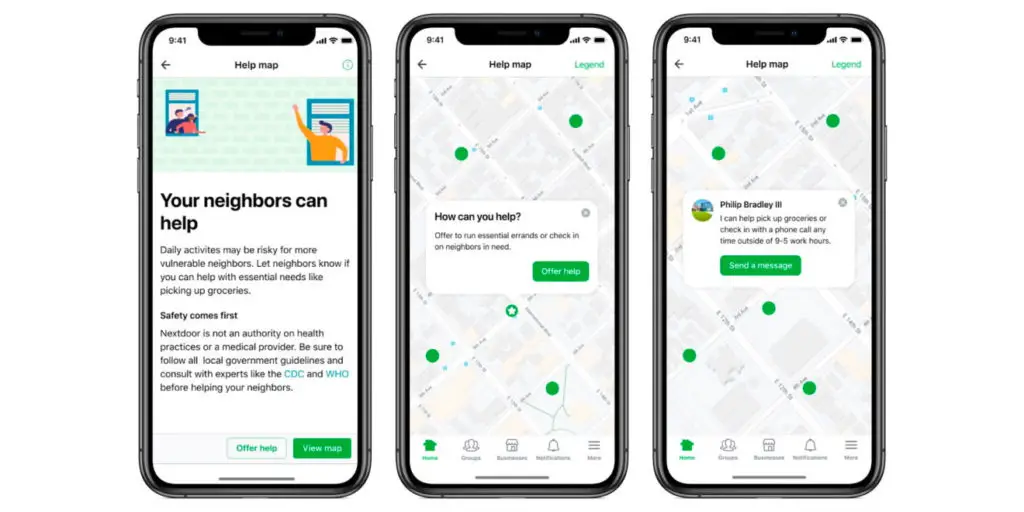 We are living strange times and it is nice to see that tech platforms, and the people who use them, step up and show a sense of community.
---
You might also like
---
More from Other Platforms
---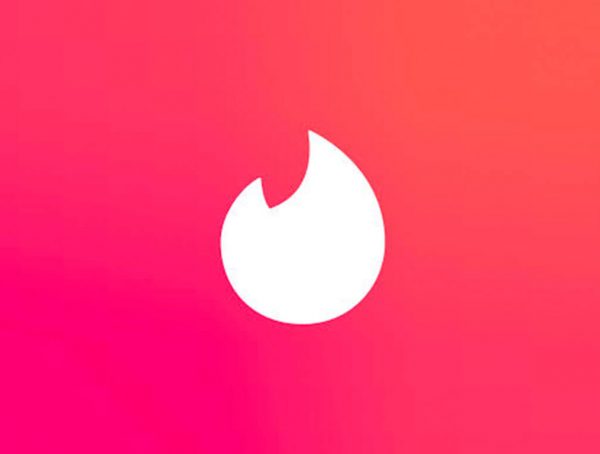 Tinder says it will remove social profiles from bios as part of its updated community guidelines to keep the dating …