Netflix has started production on a new drama series about Spotify's humble beginnings and subsequent rise to the top.
The untitled Netflix original series is a fictional account of how the music service provider rose from start-up to global giant. According to Variety, the plot will explore how Spotify's Swedish founders prevailed by bringing their revolutionary music streaming service globally.
The six-part story is based on "Spotify Untold," a 2019 non-fictional book written by Swedish business reporters Sven Carlsson and Jonas Leijonhufvud.
To put together the book, the pair of authors pulled from 70 investigative interviews to reconstruct Spotify's troubled beginnings – from persuading record labels to sign up to the unprecedented idea, to the outright opposition from Steve Jobs, and the conflicts with Apple when it entered the US market.
Speaking about the rivalry between Apple and Spotify, Carlsson and Leijonhufvud told Variety that they felt "a rush of adrenaline" when they unraveled details.
"After several months of research, we could finally account for how Jobs actively worked to oppose Spotify's establishment in the U.S., and what he may have been thinking. It gave the story an edge," they explain.
The storyline is set to provide enough drama and inspiration from the sensational determination of Spotify's founder Daniel Ek and his tenacious partners to beat long-established industry titans and obtain world dominance in the field of music.
Much like with "The Social Network," Netflix seems to want to reproduce the formula of adapting the story about a tech giant to concentrate on the personal development of the characters that made the difference and who determined the pivotal industry change.
The series is being directed by Per-Olav Sørensen, and the head screenwriter is Christian Spurrier. The cast formation reveals that the series will feature actors Edvin Endre ("Vikings") as Daniel Ek; Ulf Stenberg ("Beartown") as Per Sundin; Gizem Erdogan ("Caliphate") as Petra Hansson; Joel Lützow ("Gåsmamman") as Andreas Ehn; and Christian Hillborg ("The Last Kingdom") as Martin Lorentzon.
The series is slated for a 2022 release.
---
You might also like
---
More from Lifestyle
---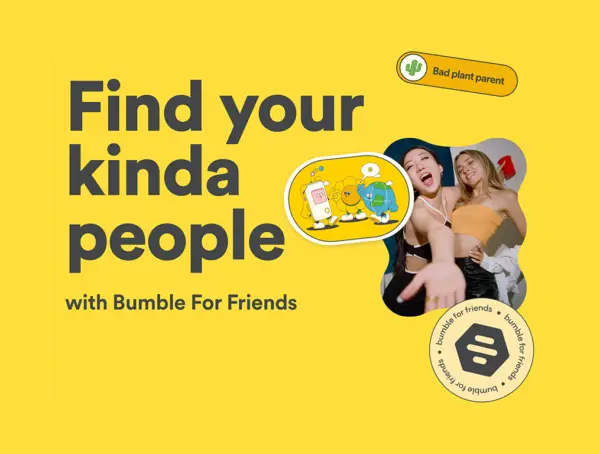 Dating app Bumble said it is testing a separate app, Bumble for Friends (BFF) in select markets to help users …