National Geographic became Instagram's first brand to top 100 million followers! And while the celebration has definitely been well received – especially given they're giving away a trip to Tanzania… T&Cs are always BEST read thoroughly!
According to NatGeo's Sydney Combs, the brand has much more to celebrate than reaching 100 million followers. Courtesy of their 135 contributing photographers from which nearly 20,000 photographs have been shared, NatGeo has been able to invite people around the world to "experience the world through their eyes". And it is this opportunity and these captivating images that have connected and developed the community they have today.
So in honour of that community, they've launched an Instagram photo contest. Inspired by both their photographers and their mission, they invited their fans to share their own vision of the world! The prize is pretty awesome too: a photo safari to Tanzania!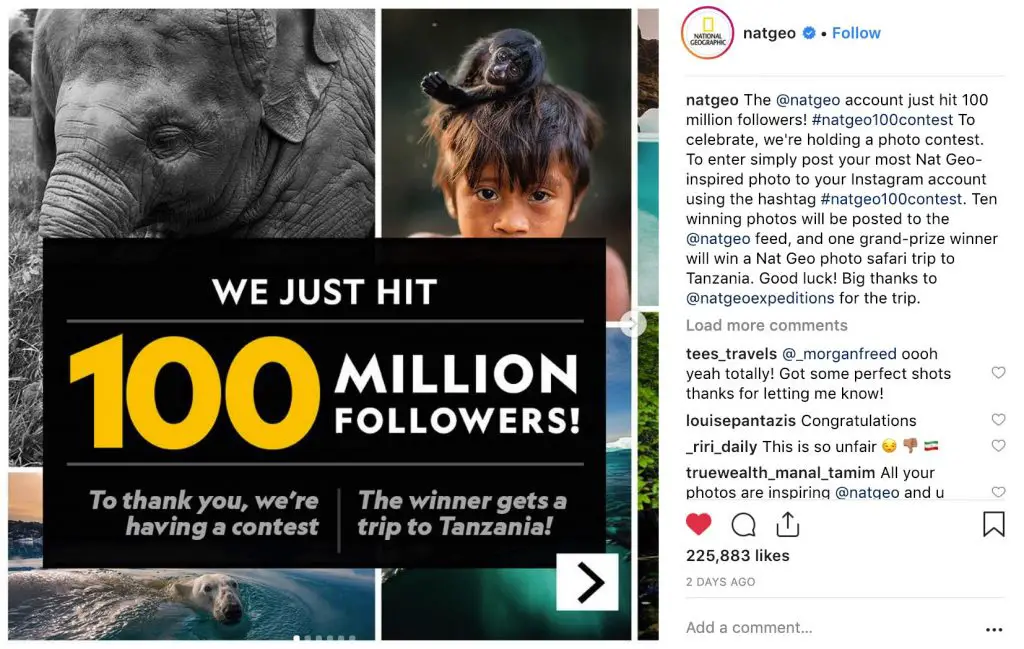 The rules were very simple: Fans had 24 hours (19-20 Feb) to post their most 'Nat Geo-inspired' photo to Instagram, add the hashtag #natgeo100contest in the caption and vote for their favourite photo in the NatGeo Instagram Story!
But there was a catch. Deep in the T&Cs, NatGeo was asking for "people's images 'in perpetuity,' to be used 'throughout the universe' for free." But facing pressure from the online community, the publisher decided to revise the T&Cs.
But the moral of the story? Contests can be fun and prizes can be out of this world, but reading the small print is KEY!
Nonetheless, shout out to National Geographic for the well-deserved achievement!
---
You might also like
---
More from Instagram
---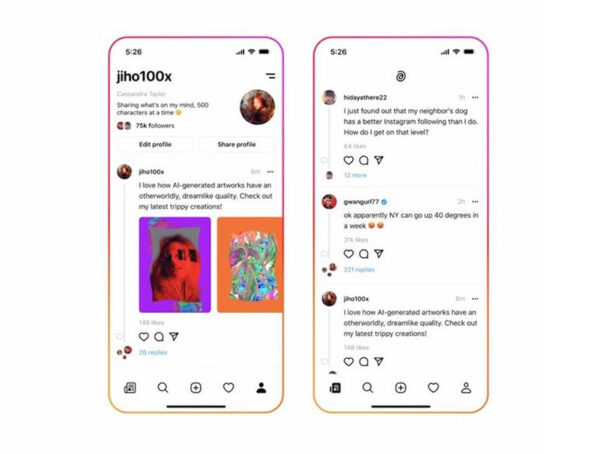 Instagram's rumored text-based Twitter competitor still does not have a name, but now we know what it might look like. The …