Windows has announced that it will be retiring its Internet Explorer on June 15, 2022, giving way for Microsoft Edge to take the lead.
Microsoft started withdrawing support for Internet Explorer 11 on 365 apps and services in August last year. But now, the time has come to give IE11 a hard expiration date, pointing to the faster and more secure Microsoft Edge browser as its rightful successor.
That expiration date has now been set to June 15, 2022. It may seem like a long way away, but there is a lot to do before then.
To help users transition (you'd be surprised how many people still use IE11), Microsoft is also constantly improving Edge to offer an enhanced browsing experience by improving compatibility, streamlined productivity, and better browser security.
Microsoft Edge will be substituting Internet Explorer in every way, including the ability to open legacy sites and apps that still function only on the latter.
Edge's built-in Explorer mode ("IE mode") offers support for browsing such sites and apps, including support for functionality like ActiveX controls.
This dual-engine support is a cool feature if you often browse older sites, for example – or internal work apps that only work on Explorer – since you can simply avoid the need to switch back and forth between browsers just for those sites and apps.
Unlike Explorer, Microsoft Edge offers modern features such as sleeping tabs to avoid accumulating tabs and slowing down your system, the possibility to move tabs to a vertical position to ease readability, and profile setups that help you separate work and personal browsing functions.
Edge also offers protection against both phishing attacks and malware on Windows 10 with Microsoft Defender SmartScreen, while Password Monitor scans the dark web to check if your personal credentials have been compromised.
Microsoft claims that, with tie-ins to the Microsoft 365 Security suite, Edge is more secure than Chrome for organizations on Windows 10. For example, to adapt to security vulnerabilities promptly, Microsoft Edge can issue security patches within days, if not hours, as opposed to the monthly updates of Internet Explorer 11.
Microsoft recommends that consumers using Explorer at home, transition to Microsoft Edge before June 15, 2022.
Once you've opted to move to Microsoft Edge, your passwords, favorites and other browsing data from Internet Explorer can then be easily transferred to Edge.
With Edge's IE mode, Microsoft offers organizations that are still using Internet Explorer an additional extension – granted to legacy websites and apps that are well beyond the Internet Explorer 11 desktop app retirement date. Internet Explorer mode in Microsoft Edge will be supported through at least 2029.
---
You might also like
---
More from Tech
---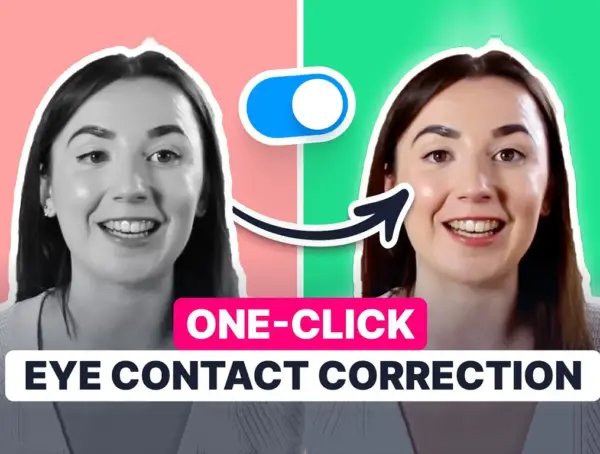 How many times have you struggled to keep eye contact with a camera when filming a video and reading off …