Online publishing platform Medium has announced several new features in private beta. Sign up for the waitlist to be one of the first to try them.
In a post earlier last week, Medium's VP of Product Design, Alexis Lloyd explained that while there are advantages to a networked platform, i.e. you "can create and publish without any technical overhead," or you can "easily get connected to other writers and readers," there are downsides. Platforms can "can create a sense of sameness," she writes, "where everyone's stories and spaces start to feel similar to one another."
Thus, in an effort to make Medium more creative and self-expressive – and to help users "make their own space, […] create context and a sense of place, and to establish their personal brands," Medium is starting to test several new publishing features and inviting users to beta test them.
Among other things, the beta includes tools that allow users more control over visual expression, giving the platform a more "expressive look and feel." Users will be able to use several controls around color, headers, type, and branding, allowing them to turn Medium into a space that is uniquely theirs. But this is only the beginning. These features will be evolved and built upon over time, giving users the flexibility to really customize their sites.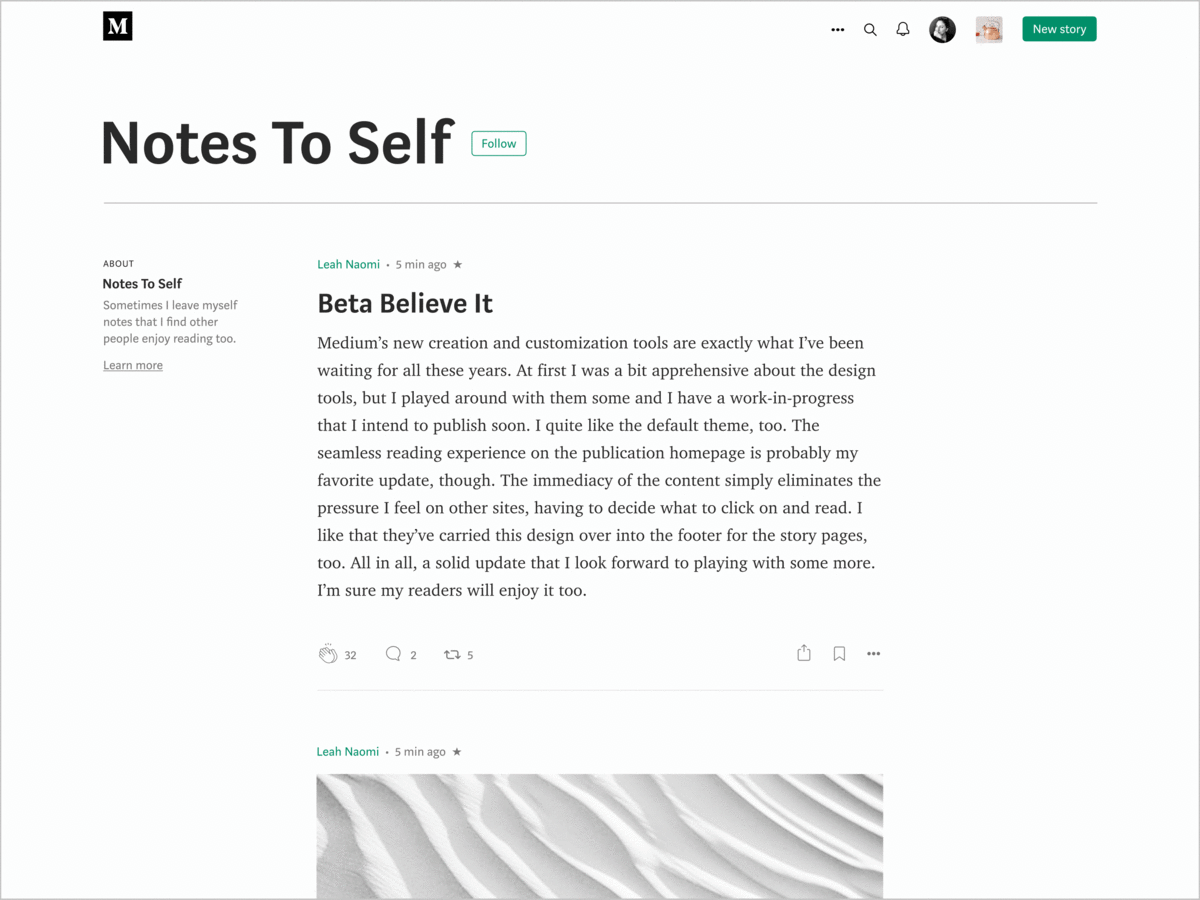 Furthermore, Medium is introducing what it calls "frictionless reading," doing away with lots of headlines that overwhelm readers. Instead, it will be focusing on experiences more reminiscent of "magazines, blogs, or feed-based social apps" that help draw readers into content straight away.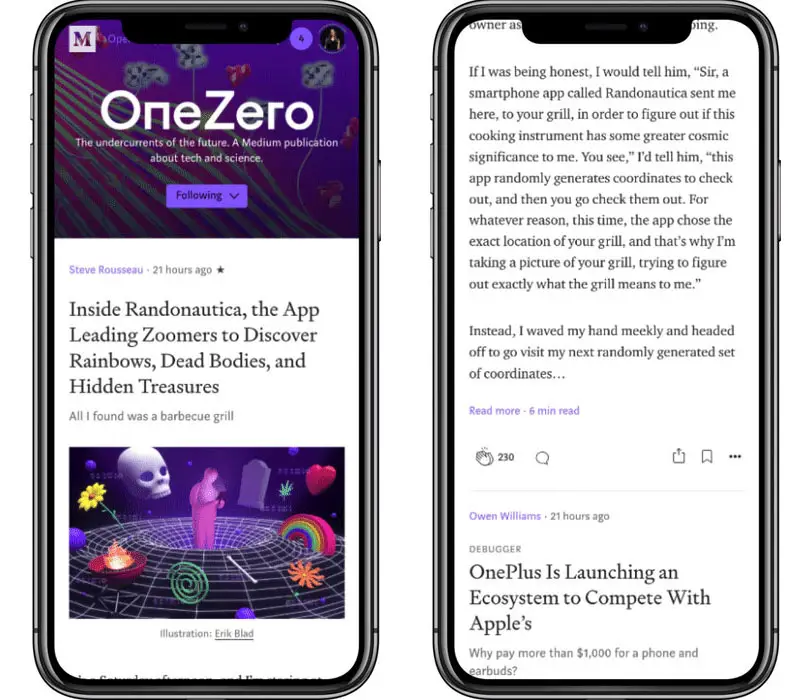 To this end, the beta brings a new inline reading experience that provides "more immediate and inviting space for readers to dive in," as they can start reading directly from the homepage. As part of this, story pages will get footers, letting readers go straight into the next story with no friction.
In addition to the above, the beta brings "short-form creation" to the platform, allowing for more self-expression.
"Sometimes, you may not want to write a whole story, but instead want to post an interesting quote, link to a great article, or share a beautiful photo," explains Lloyd. "Our new inline reading experience provides a natural space to experience short-form content, and we've relaxed our story requirements so that you can easily share something that doesn't follow the format of a traditional story."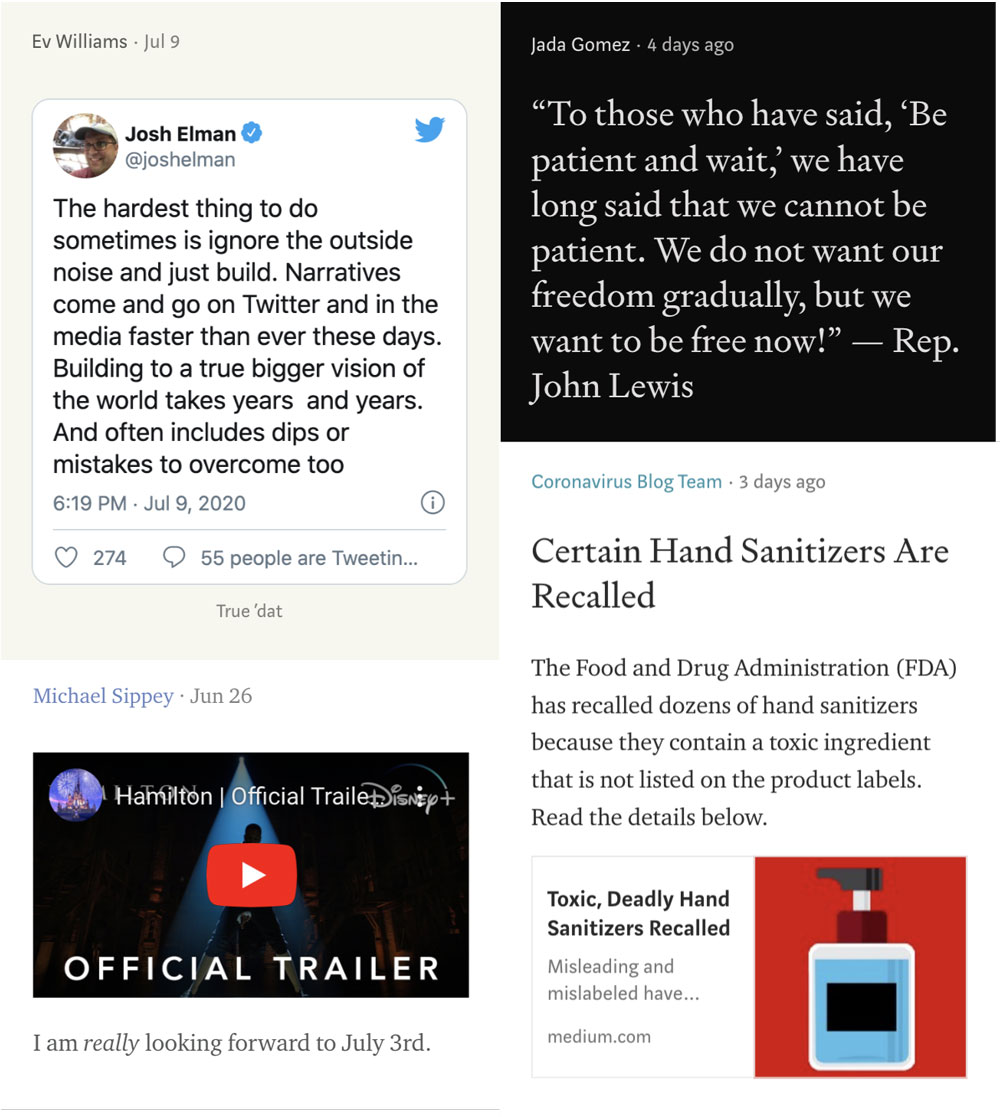 Users in the beta will also have access to new features like Medium's Newsletters, giving them a great way to build audiences and relationships by sharing stories. On the other hand, readers will be able to comment on using the updated Responses feature.
The private beta will begin over the next few weeks, so you will need to sign up to join the waitlist.
---
You might also like
---
More from Other Platforms
---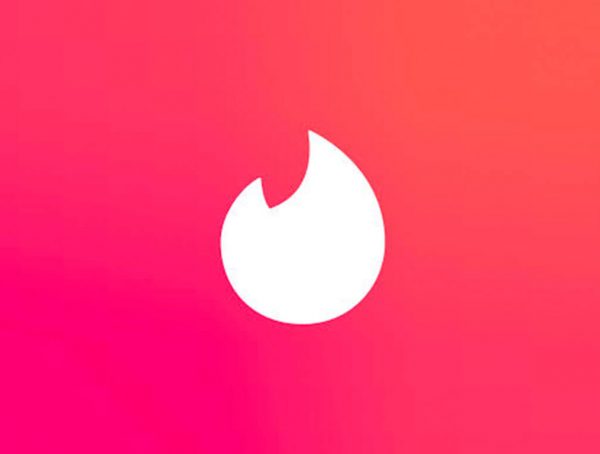 Tinder says it will remove social profiles from bios as part of its updated community guidelines to keep the dating …