Google last week announced it's launching manager accounts in the Google Ads mobile app, letting you view all your accounts in the same place.
The Google Ads mobile app is a very convenient way to stay up-to-date with your Google Ads campaigns when you're on the go – letting you apply recommendations and make quick changes to your campaigns. However, up until now, the app lacked support for manager accounts.
Google changed this last week, with the addition of manager accounts to the Google Ads mobile app, letting marketers see their top-level manager accounts as soon as they log in to the app. The addition gives marketers a convenient way to view and manage all of their Google Ads accounts and opens up opportunities for more "professional" management of ad campaigns when on-the-go. It also may save some time.
One could even suggest that the addition paves the way for further business-centric and high-level account features in the app. For the time being, though, campaign changes and optimizations are very much focused on recommendations, the acceptance of which might not be the best tactic for most accounts – especially those running complex campaigns.
As a result, the change also comes with several risks, one of these being the ease with which changes can be made – especially when following automated recommendations.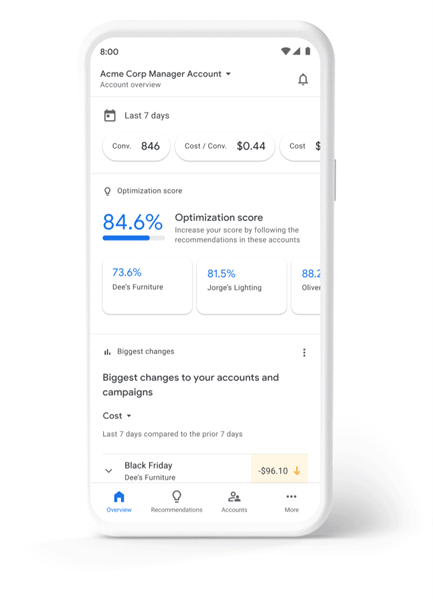 According to Google, the addition of manager accounts in the Google Ads app now lets marketers:
Discover business-wide trends and performance insights for all their accounts on the app's Overview page.
Improve performance at scale with optimization score, and prioritize recommendations across all their accounts.
Manage campaigns and compare performance across their accounts.
Use push notifications to monitor all their accounts on the go.
The update also changes how marketers navigate the Google Ads mobile app, as it makes it easier for them to move between accounts, campaigns, and ad groups. On that level, the update is a useful one.
To use the new features, you will need to download the latest version of the Google Ads mobile app on Android or iOS. Check out these best practices to get the most out of your accounts with the Google Ads mobile app.
---
You might also like
---
More from Google
---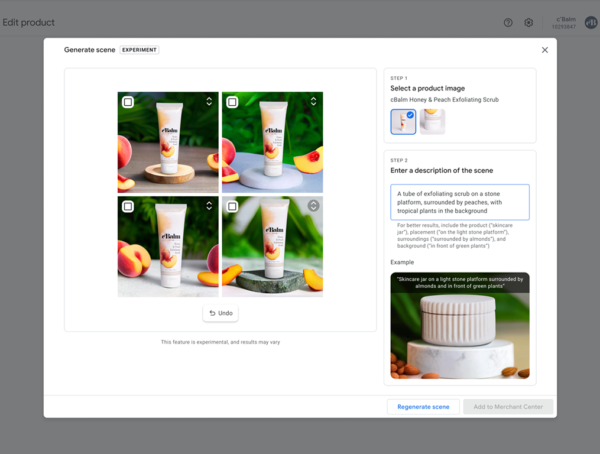 Google is launching Product Studio, a new tool that lets merchants create product imagery for free, using generative AI. Google Product …