L'Oreal takes a bold stand with a visually inventive campaign that shares a strong message for men: don't just celebrate women in business, hire more of them.
March was International Women's Month and many brands and businesses took the opportunity to celebrate the women who work for them. Fantastic, yes, but women aim to be more than a trending topic, they want more: more equality, more opportunity.
One brand, however, has decided to take the message further. L'Oreal, the French based leading cosmetic brand, is taking on a strong and visually provocative message to tell men in power to hire more women.
The campaign showcases real L'Oreal make-up products in a way that speaks to executives: graphs, charts and actionable insights.
Together with McCann Düsseldorf, its creative AOR, L'Oreal designed a series of visual ads based on real data from global studies by Peterson Institute for International Economics, the University of Arizona Eller College of Management and Korn Ferry Hay Group. The messaging is crafted specifically for business minded executives as it speaks to key measures such as profitability (+15% revenue with female leaders), innovation (+20% patents with female leaders) and employee satisfaction (+24% mentoring score for female leaders).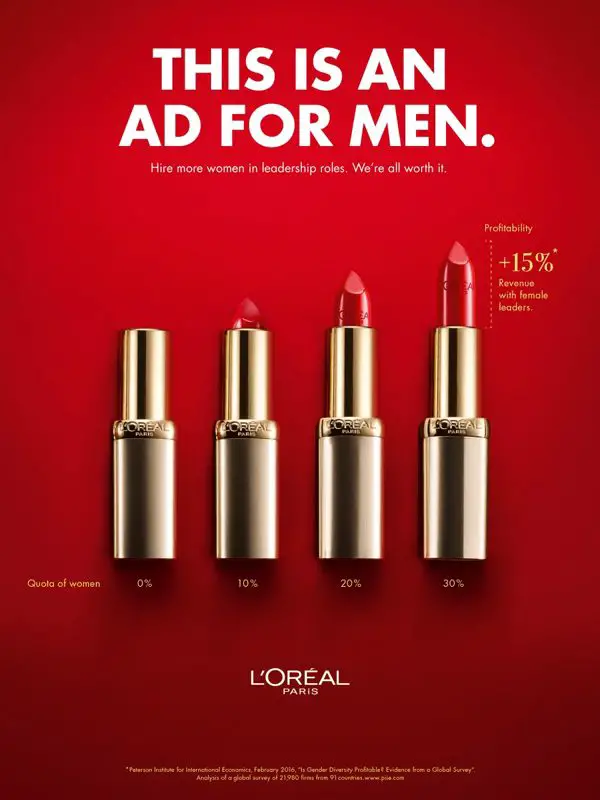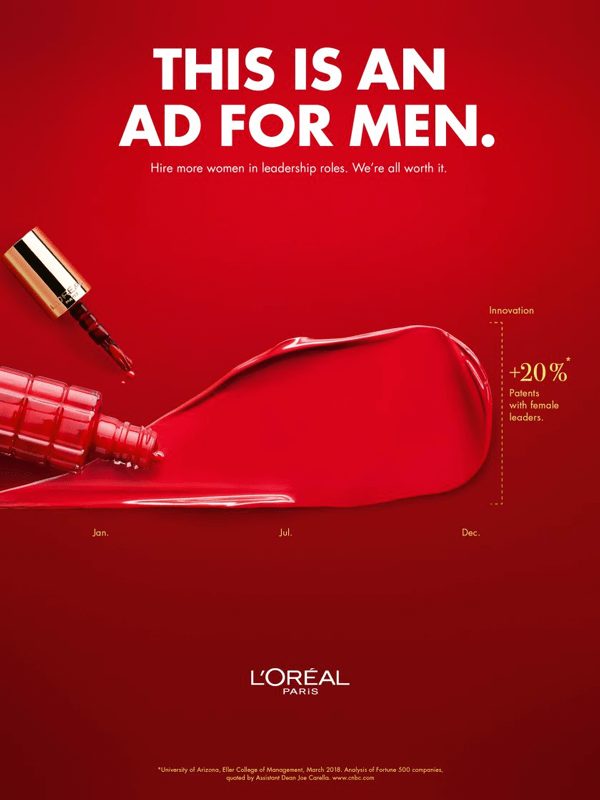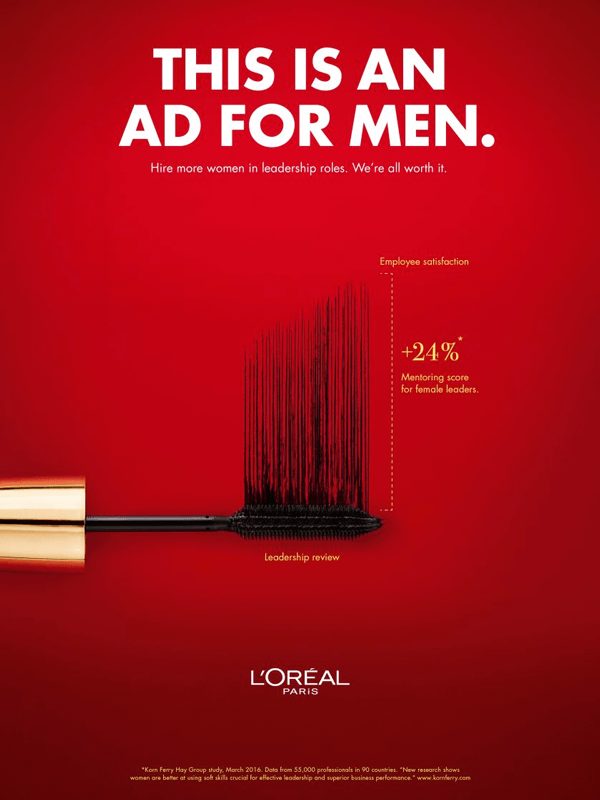 The campaign ran in both top business magazines as well as women-oriented fashion and lifestyle publications like Vogue or Cosmopolitan.
However, as Patrick Coffee, senior editor at Adweek, noted, there is still a strong irony in the making of the campaign. Every member of the McCann team credited with working on this campaign is a man.
CREDITS:
Agency: McCann Düsseldorf
Client: L'Oreal Paris
Campaign: "This Is an Ad for Men"CCO: Sebastian Hardieck
ECD: Serdar Kantekin
PR: Jerome Cholet
Senior Copywriter: Schakir Islamow
Final Art Worker: Jonas Boamah
Retoucher: Martin Komora
Digital Retoucher: Max Hornäk
Head of Print Production: Oliver Hugo
Photographer: Thomas Steuer
---
You might also like
---
More from Featured
---
WhatsApp could soon introduce usernames and move away from using phone numbers as the core identifier for users. Your phone number …