LinkedIn has confirmed it is working on developing its own social audio experience. That means Clubhouse could soon have a new rival.
LinkedIn joins Facebook and Twitter as the new rival to Clubhouse, the app that pioneered the social audio experience.
LinkedIn believes its audio feature will be differentiated because it will be connected with users' professional identity, making it a stronger marketing tool.
The company explained that it decided to develop its own audio-based networking feature after members and creatives have been asking for more ways to communicate on its platform:
"We're seeing nearly 50% growth in conversations on LinkedIn reflected in stories, video shares, and posts on the platform," Suzi Owens, a spokesperson for LinkedIn, said. "We're doing some early tests to create a unique audio experience connected to your professional identity. And, we're looking at how we can bring audio to other parts of LinkedIn such as events and groups, to give our members even more ways to connect to their community," she added.
LinkedIn is moving quickly, and despite some effort to visually differentiate its new audio feature, it could end up looking a lot like CLubhouse: showcasing the room's speakers on the top and a set of listeners below.  The audio feature will also provide tools to join and leave the room, react to comments, and request to speak, according to a screenshot of the interface first shared by reverse engineer Alessandro Paluzzi.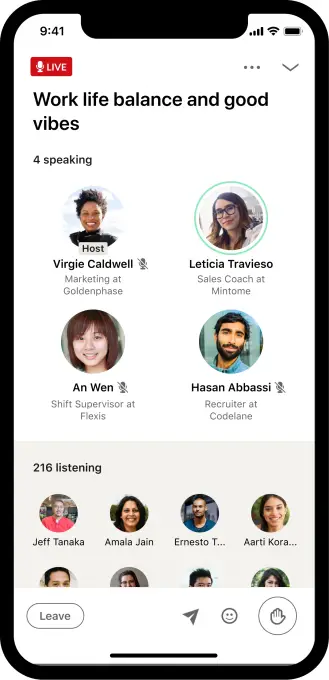 LinkedIn intends to use its existing investment in moderation tools, like the ones developed for LinkedIn Live, to help address inappropriate and/or harmful conversations on its app. And its bets on the connection to users' professional identities to also help keep the discussion problem-free:
"Our priority is to build a trusted community where people feel safe and can be productive," Owens noted. "Our members come to LinkedIn to have respectful and constructive conversations with real people and we're focused on ensuring they have a safe environment to do just that," she said.
With Twitter Spaces already in beta and the announcement of LinkedIn audio networking, there seems to be a fast-growing chance that CLubhouse could well become the new Meerkat.
---
You might also like
---
More from LinkedIn
---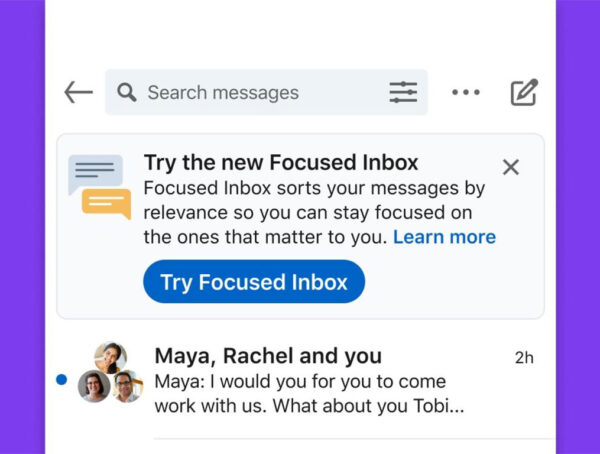 With Focused Inbox, LinkedIn wants to help you engage in the conversations that matter most. LinkedIn is rolling out a new …