LinkedIn is testing yet another new feature. This time it wants to help you connect with people who are nearby – in meetings, conferences, and events.
After rolling out native videos to all Company Pages, launching its first ever video ad product, and more recently introducing GIF search in messaging, LinkedIn is testing yet another "very social" feature.
Wth "Find Nearby," LinkedIn wants to help you connect with the people you meet during meetings, conferences, and events.
At first I thought it was a little on the creepy side. I'd expect something like this from Facebook or Tinder, but not really from the "professional network." But taking a step back, I then understood the power of such feature for LinkedIn (and why it is the only platform where such a feature actually makes sense.)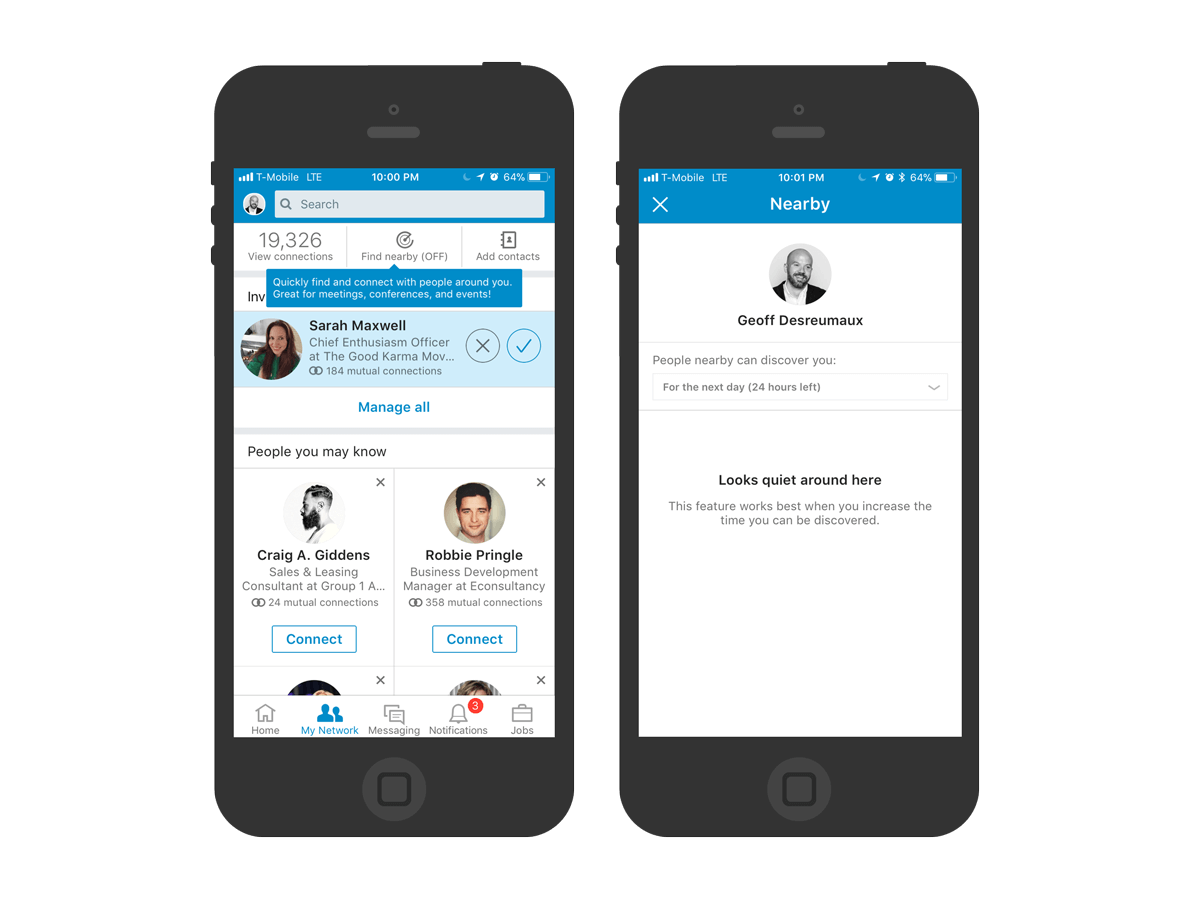 If you have attended conferences or industry events, you have no doubt tried, successfully or not, to connect with the people you met, talked to, or listened to on stage. However, catching a name, and finding the right person on social media can sometimes be tricky. "Find Nearby" is the ultimate tool to network. Although a little creepier, the tool can also help you connect with people you have seen but not talked to at events…
"Find Nearby" uses your device's Bluetooth to work and "scan" the people around you. Of course, all users would need to activate the feature to be discoverable. Once activated, you can choose to let people nearby discover you, for the next one to three days – or forever – which, in LinkedIn's terms, means weekdays, 9am-5pm.
The feature first appeared in my iPhone app on Friday. A LinkedIn spokesperson confirmed that the feature is now part of a global rollout after being beta-tested among selected members back in May.
UPDATE: I received confirmation that the feature is GDPR compliant as members need to opt-in and give their consent to use the feature and share their approximate location. Additionally, Find Nearby does not collect or store members' location information on LinkedIn's servers.

What I know for sure, as LinkedIn likes to point out, is that it "looks quiet around here." Does that mean that the feature is only being beta tested, or that no-one around here uses LinkedIn?
Featured image: our Beat The Buzz conference in London, 2016
---
You might also like
---
More from LinkedIn
---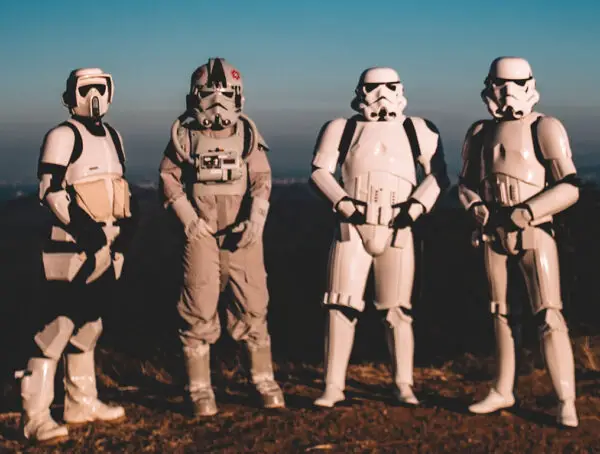 In this month's social media experiment, we set out to find out what LinkedIn pods are and whether they actually …