In its transparency report, LinkedIn says it blocked 7.8 million fake accounts before they were even created, 93% of which automatically.
Despite the large number, LinkedIn reported that fake account registration attempts were down in the second half of 2019 compared to the first half of the year.
On top of the 7.8 million accounts that were stopped from being created in the last six months of 2019, LinkedIn also caught another 3.4 million through its proactive tools and safety trams, while another 85,600 were restricted thanks to member reports.
But what is more impressive, is that 93% of all fake accounts were stopped by the platform's automated defenses, even before the account could be created.
In the Community Report section, LinkedIn added that "In this reporting period, we saw a nominal and expected increase in spam and scams, given higher usage of our platform. Of all the spam and scams we caught, nearly all were captured and removed through our technology, before members encountered it."
LinkedIn also shared details about the content that was removed from its platform during the same time period: 15,635 instances of harassment, 9,337 of adult content, 1,839 of violent or graphic material, 500 of hateful or derogatory content and 167 that qualified as child exploitation. The platform also received 11,564 requests to remove content for copyright infringements, covering 290,170 pieces of content, of which 290,145 were taken down.
"There's a lot more detail in the report itself, and a lot more work going on behind the scenes to build a safe, professional community on LinkedIn—including new tools and warnings to limit harassment on the platform and an improved experience for members reporting content that doesn't belong on LinkedIn. We'll continue to look for ways to refine and expand our reporting going forward."
For more details, you can access the complete "Transparency Report" here.
---
You might also like
---
More from LinkedIn
---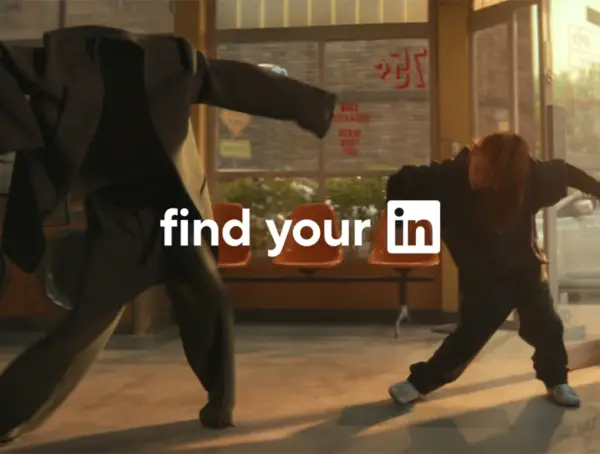 'Find your In,' LinkedIn's latest advertising campaign, created by Droga5, invites everyone to find their ideal career pathway. The campaign takes …