K-Pop fans are showing their formidable social media power to drown out potential racist posts using the hashtag #whitelivesmatter on Twitter.
When I went on Twitter this morning, I was shocked. Much like many users who saw that #whitelivesmatter was trending. Like everyone, I was getting ready to fight off whoever thought they could use Twitter as a platform for their racist rhetoric.
But, I soon realized that #whitelivesmatter was trending for a good reason.
https://twitter.com/paperdragun/status/1268202927287488513
K-pop fans were putting their formidable social media power to take over the hashtag and drown out white-supremacist messages.
Of course, some users did not get the joke and responded to people using the hashtag with anger and hostility. To some extent, I can relate. but once the majority of us understood what was really happening, the move received wide approval from the online community.
#WhiteLivesMatter If you've just entered this hashtag: we're trying to bury the tweets of white supremacists by posting photos,videos and fancams. We have good intentions. PLEASE TELL PEOPLE WHY WE'RE DOING THIS. THEY'RE PROBABLY CONFUSED pic.twitter.com/oypRBt67Y2

— Taelabbro⁷ (@taelabbro) June 3, 2020
It is fair to say also, that the tactics deployed by K-Pop fans across the world worked and all actual racist messages using the hashtag got completely buried amongst a flow of fan cams.
The idea sprung yesterday as social media users across the world shared their #blackoutTuesday black square and mistakenly adding the #blacklivesmatter causing activists to react and ask people to stop using the hashtag as it was drowning out important messages for the black community regarding protests, bailout information and similar issues.
To all you K-Pop fans out there, we love you.
---
You might also like
---
More from Care
---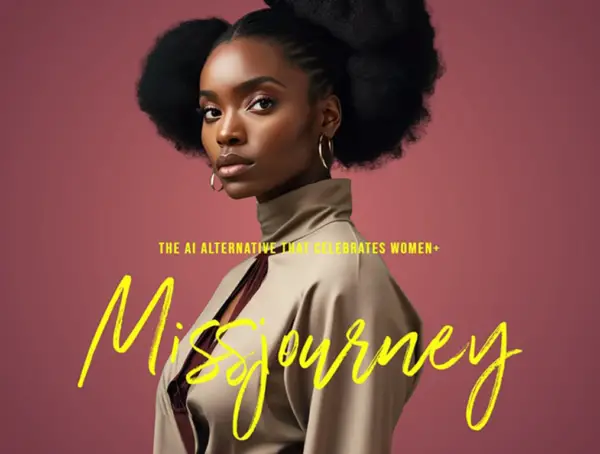 Missjourney is an AI tool that generates images exclusively of women, from CEOs to leaders, superheroes, doctors and engineers. TEDxAmsterdam Women …