Jaguar Land Rover is adding Alexa into its latest software update, letting drivers control navigation and music, make calls, manage calendars, and more.
Earlier this month, automaker Jaguar Land Rover announced the integration of Alexa into its latest software update on newer vehicle models.
Since last year, Amazon has been stepping up Alexa's AI to allow the assistant to better integrate with vehicles. By integrating Alexa to OS 3.0, new Jaguar and Land Rover owners will be able to access features from the Amazon-owned voice assistant without the need for a smartphone.
They will be able to solicit hands-free assistance with directions to points of interest, playing music, getting updated with the news, or asking information about the weather, and even use new remote skills to turn on the car climate before arriving at the vehicle or lock and unlock the car from home.
The update will affect over 200,000 Jaguar and Land Rover vehicles, whose owners will have the option to add the Amazon-owned voice assistant to their car's Pivi Pro 3.0 or later infotainment system. As opposed to how it usually happens, the update will receive an over-the-air update, which removes the need to take the vehicle to the dealership to install the OS update.
To integrate Alexa in their cars, Jaguar and Land Rover car owners need to have a paid connectivity subscription, a compatible configuration package, and -in some cases – visit a dealership.
The car manufacturer states that vehicles must have the Pivi Pro infotainment system and a valid Online Pack subscription. The vehicle's software has to be updated to an "activated" OS3.0 or later to enable Alexa. "Existing vehicles may require multiple updates to get to OS3.0, and for some owners, this may require a Retailer visit."
According to Christian Mentz, head of Alexa Automotive International, working closely with Jaguar Land Rover is highly important, and feature updates will be continuously released.
Alex Heslop, director of electrical and electronic engineering at Jaguar Land Rover, said that "the seamless integration of Amazon Alexa with our Pivi Pro infotainment system gives customers simple, intuitive voice control of regularly used features, making the driving experience even more enjoyable. The fact we can also offer this new feature to existing customers proves the value of our software over-the-air-updates."
The announcement comes just weeks after Volvo announced that it will integrate Google Home and YouTube into the OS of its newer car models.
---
You might also like
---
More from Tech
---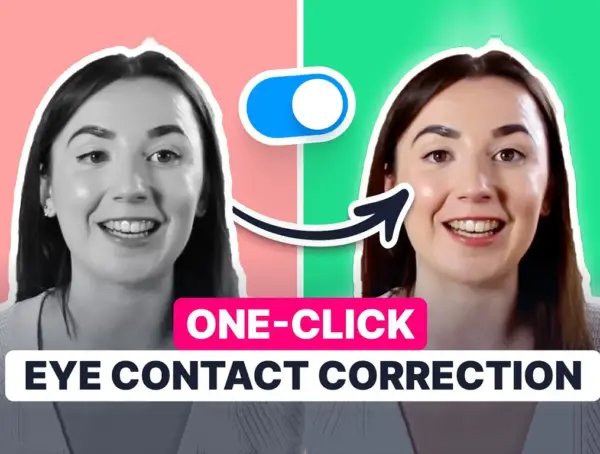 How many times have you struggled to keep eye contact with a camera when filming a video and reading off …